Come gather 'round people wherever you roam
And admit that the waters around you have grown
And accept it that soon you'll be drenched to the bone
If your time to you is worth savin'
And you better start swimmin' or you'll sink like a stone
For the times they are a-changin'.
(Bob Dylan)
In history we always had an enemy. The communists, the Nazis. There's always been an identifiable enemy. And if we don't have one we create one, conveniently. We create these mythical enemies. Now at the moment, the enemy realistically is us. We are both victim and perpetrator. And in terms of our ability to cognitise that, it is supremely difficult….we also know that we are the only ones who can fix this problem. 
(Sarah Wilson, cited in Dumbo Feather magazine, Issue 65, 2020, p.26)
Welcome to Localising Leanganook's April newsletter.
In this edition you'll find information about:
The May Castlemaine Free University event- music, food and social change
Backyard Bee-Keeping Group
Hepburn Z-NET – Community Roundtable
Help Nalderun Aboriginal community purchase culturally significant land
Repair Cafes– Castlemaine and Daylesford
Petition & campaign – Western Victoria Transmission Network
Hepburn Shire Community Grants
Caring for old trees workshop- Harcourt
Two Farming Workshops

Deliberative community engagement to develop 10 year vision for Hepburn shire

Energy savvy upgrades program for Hepburn residents

Food Network- Webinars, Workshops and Connections

Hepburn shire planning scheme update
New Economy Network Webinar- net zero precincts
Climate Action letter
Bird of the month
Towards Zero Community Grants Program

Building Regenerative Villages- Online Festival

Community Apple Juicing Day
Ecological Society of Australia features Connecting Country

Feast for Freedom – Support for refugees and asylum seekers

Nalderun-horticulture/land management course & tutor
Building a Well-being Economy
Native Peas of the Mt Alexander Region Publication
Native Peas of the Mt Alexander Region Publication
Food for Thought– Right to Repair;  Loss of wild music in birdsong. 
1.
Castlemaine Free University- Music, food and social change
When: Monday 3 May 2021, 7-9pm
Where: Northern Arts Hotel, 359 Barker Street, Castlemaine, 3450
Topic: Tango, Samba, Salsa & Society
FREE — but the bar will be open for drinks to purchase.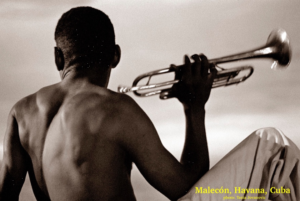 Hear and engage with Dr Ralph Newmark on the history of music and food in Latin America as a way to understand political, cultural, economic and social change in the region. Come and enjoy 'history through music and food' and participate in the Q&A.
Dr Ralph Newmark is an historian and past Director of the Institute of Latin American Studies at La Trobe University in Melbourne (ILAS, 2008–2020). A media regular, discussing Latin American affairs, he presents a 3CR radio program on the history and music of Latin America and the Caribbean. Ralph developed the concepts of 'aural history' and 'tasting history' re. the innovative use of music and food to researching and teaching history.*
TOPIC: Tango, Samba, Salsa & Society: A History of Latin America through Music and Food— In this talk the senses are engaged by using music and food to explore political, economic, social and cultural themes in Latin American history. Tango is employed to analyse Argentina, Samba to understand Brazil, and Son/Salsa to examine Cuba. The history of Latin Americans in the United States and its foreign policy in Latin America are also investigated. It will provide historical understandings of some of the most important challenges of the 21st century: globalisation, neo-liberalism, persistent poverty, conflict, racism, sexism and environmental degradation.
*MORE on the SPEAKER
Ralph Newmark was co-editor of JILAS ~ Journal of Iberian and Latin American Studies (now JILAR) for over a decade, and is a past President of the Association of Iberian and Latin American Studies of Australasia (2006–2008). A specialist in Brazilian history, especially the Getúlio Vargas era (1930s–1950s), teacher of popular subjects, publications include a chapter in Australia and Latin America: Challenges and Opportunities in the New Millennium, ANU Press, 2014. In 2012 Ralph won an Australian Government Award for his pedagogic methodologies.
For more information on Castlemaine Free University — https://anitranelson.info/cfu
2.
Backyard Bee-Keeping Group- Daylesford
When: Sunday April 25 (ANZAC day) , 3pm
Where: 6 Tierneys Lane, Daylesford
Cost: $5 entry

Angela Enbom and Millie Enbom-Goad keep bees on their sixth-generation family farm. Photo: Edwina Williams
Hi bee lovers and honey suckles,
Do you have a garden and now you're ready to keep bees to ensure pollination? Do you love the idea of harvesting your own honey? Have you heard about colony collapse and want to play your part to ensure the biodiversity and strength of European honey bees?
Join us for a backyard beekeeping workshop with Ange Enbom and her daughter Millie:
This is a community event and all are welcome to attend.
3.
Hepburn Z-NET – Community Roundtable
Hepburn Z-NET, the Shire-wide partnership working to reach zero net emissions by 2030, is taking expressions of interest to join their community Roundtable, which guides the initiative's implementation.
Over the past year, the partnership has continued to deliver targeted programs making it easier for local households and businesses to cut their emissions and improve their quality of life. The group works with the Community Transition Plan that was released in 2019 and key community programs include the Hepburn Solar Bulk Buy, Solar Savers and recent EV Bulk-Buy.
In 2020, the Home Energy Assessment and Energy Savvy Upgrades program was kicked off, offering free audits and subsidised retrofits for certain households. Managed by Transition Creswick, many households are now jumping on board to make their houses more weatherproof and efficient.
Hepburn Z-NET is a collaborative partnership bringing together community groups, organisations, experts and council to shift the Hepburn Shire to zero-net energy by 2025 and zero-net emissions by 2030.
One of the strengths of Hepburn Z-NET is its Collaborative Governance model which brings together different community groups, organisations, community members and experts and Council to guide and deliver various projects and programs. These different interests and skillsets are represented on the Z-NET Roundtable, while the council has a key role as the backbone of the group.
Local and diverse stakeholders from across the shire are encouraged to apply. Expressions of interest will remain open until May10th and applicants will hear back in late May. You can find more information and fill in the Expression of Interest (EOI) form on the Z-NET website.
4.
Help Nalderun Aboriginal community purchase culturally significant land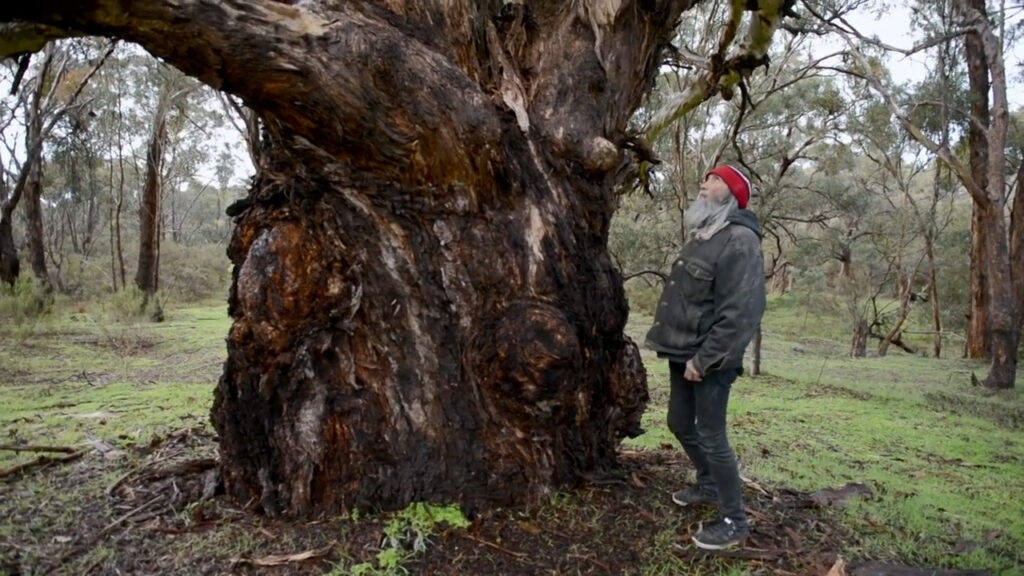 Mamunya – the Friends of Nalderun – have launched a crowdfunding campaign to purchase culturally significant land back for the Nalderun Aboriginal community of Castlemaine, and to protect Me-Mandook Galk – (which translates conceptually as) the beautiful grandmother tree.
"My people's lives were dramatically interrupted at the time at the time of European settlement. It is now time to reconnect to this land. For the Aboriginal community to repurpose this land…  for Culture and to reconnect to Country,  is a small ask. A small ask would give future generations purpose and a way to connect to their Culture and to reconnect to mother earth to din din to this, this land. Your contribution could have huge impacts in this change." – Uncle Rick Nelson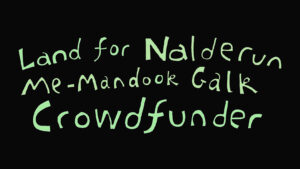 You can read more about the work of Nalderun here and support the crowdfunding campaign https://chuffed.org/project/mamunya
We encourage you to give generously – this is a truly remarkable opportunity to ensure Aboriginal Land is in Aboriginal hands and we believe it will be a powerful step for this community. Nalderun needs to raise $150,000 to purchase the site – please dig deep and help spread the work. 
Mamunya means Let It Grow in Dja Dja Wurrung language
5.
Repair Cafes- Castlemaine and Daylesford
5.1 .Castlemaine:
When : Sunday April 25th, 10am to 1pm
Where: Castlemaine Community House.
5.2 Daylesford:
When: Sunday May 16th, 1-4pm
Where: Victoria Park Pavillion- Ballan Road Daylesford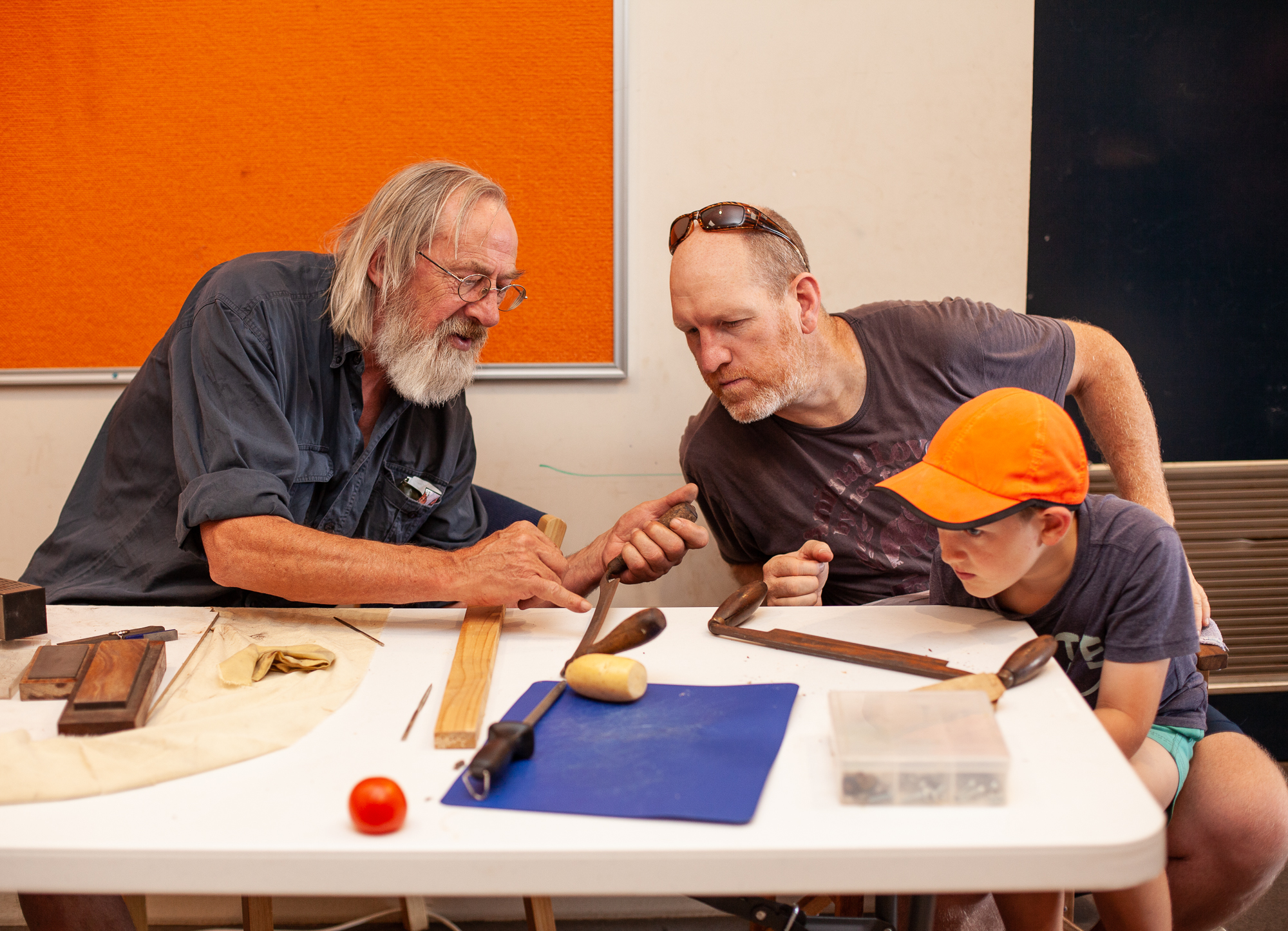 How -To workshops
Daylesford Repair cafe is organising a series of how-to workshops as part of their repair cafe. Each month, in addition to the usual repairs, will have a focus on particular repair skills so  community members can gain skills and confidence in undertaking day-to-day repairs
May workshop: K

nife and tool sharpening
Join us at the Repair Cafe between 1pm and 4pm on Sunday, May 16th, and see what else our team of fixers are capable of repairing. Enjoy a cuppa, cake and conversation while you're there. In addition to the knife and tool sharpening workshop there'll be the

usual

fixers able to repair a range of household items and gardening tools including mechanical and electrical problems. There's also bike repairs, fixing

clothes

as well as our new initiative- the 'mending broken hearts' table-  for those in need of some 'tlc'.
6.
Petition & campaign – Western Victoria Transmission Network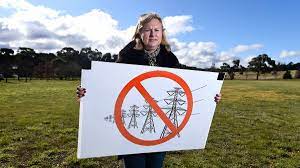 This campaign and petition are to protect and preserve highly productive volcanic soil valuable farmland, historic landscapes and mineral springs. This is particularly relevant to Hepburn shire residents living in and around Creswick, Blampied, Kingston and Clunes.
The Petition of certain citizens of the State of Victoria draws to the attention of the Legislative Council the negative impact of the proposed Western Victoria Transmission Network. We the people of Victoria who will be negatively impacted by the proposed Western Victoria Transmission Network call on the State and Federal Government to protect and preserve our highly productive rich volcanic soil, valuable irrigation farmland, the unique historic landscapes, and natural mineral springs.
We object to the current proposed corridor and terminal station site. This project will destroy our food bowl and negativity impact the farmers livelihoods and local businesses and communities. We believe alternative routes such as existing roads or easements would be a more logical decision and have a far more positive impact for future generations.
The petitioners therefore request that the Legislative Council call on the Government to think of future generations and thoroughly investigate all options for the proposed corridor and terminal station site for the Western Victoria Transmission Network.
https://www.parliament.vic.gov.au/council/petitions/electronic-petitions/view-e-petitions/details/12/339
Closing date for signatures is 24th April.
The new Hepburn Together Community Panel has been selected and started meeting in April. 193 people put forward their names to participate in the panel and 40 community members were randomly selected as part of a Community Panel that will come together to participate in deliberative engagement. Deliberative engagement involves recruiting a representative sample of the community – people of different ages, genders, cultures, education, industry of occupation, employment, location of residence – and giving Panel members an opportunity to consider an issue in detail and work together to develop solutions.  Members were selected at random and are a reflection of the Shire across age groups, ward, gender and other demographics.
11. Energy savvy upgrades program for Hepburn residents
Do you struggle with rising energy bills? Is your home overly cold in winter and quick to heat up in summer?
If you live on a low income, have lost your job, have a long-term medical condition or disability, or are caring for someone in these or similar circumstances, you may be eligible to take part in the Hepburn Z-NET Home Energy Assessments and Energy Savvy Upgrades Program.
Register today for a free home energy assessment (valued at $330) and you could be eligible for an $880 subsidy from the Victorian Government for energy-efficient upgrades to your home. Participants must be willing to commit a minimum co-contribution of $880.00 towards agreed energy-efficient upgrades.
** The Energy Savvy Upgrades program is funded by the Victorian Government and is supported by, Creswick Community Bank, Hepburn Shire Council, Hepburn Wind and is being delivered by local sustainability group, Transition Creswick.  Hepburn Home Energy Assessments and Energy Savvy Upgrades Program is the first program to be launched under the collective Z-NET Climate Resilience Fund which has been set up to enable local funders in the Hepburn Shire to work collaboratively on climate change solutions.
12.
Sustain- Australian Food Network- Webinars, Workshops and Connections
Sustain is a "think and do" network, specialising in designing and building sustainable and healthy food systems. The group works with governments, councils, and community leaders to help map local food systems, and develop evidence-based and achievable policies and programs. They sow the seeds of change with events, policy work, practice & thought leadership, capacity building, and collective action. The group gives people, councils, and organisations the tools they need to help become empowered food citizens, supporting healthy communities, people and ecosystems.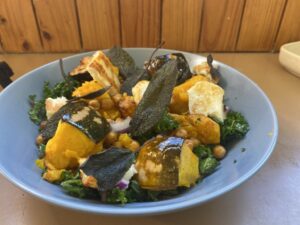 Young Farmers Connect Magazine: Call for Submissions
Help capture a year in the culture shift of food systems disruption.
Farming, Food & Feminism
Hear from a few of the women care for our food system
Incredible Edible
International Urban Agriculture Champions
13.
Hepburn shire planning scheme update
At Hepburn Shire Council's special meeting on March 29th, Councillors approved the response to the Independent Panel's recommendations for Amendment C80hepb. They agreed to undertake a review of the mineral springs and aquifers throughout the Shire to ensure their appropriate environmental and heritage protection. In addition approval was given to arrange a community information and consultation session to explain the outcomes of Amendment C80hepb and the Shires upcoming strategic planning work program; and requests officers to prepare a report to Council that outlines the scope and priorities of the Strategic Planning Works Program, including settlement strategies, structure plans, heritage and environmental studies, and that the report is to be tabled in such time that allows for resourcing and funding needs to be considered in the preparation of the 2021/2022 Council budget. There was also reference to strategic work proposed in the Amendment to include attending to protections for the shire, distinctive areas of landscape and of the vegetation and significant trees, which can tie in with the agricultural land review. And attending to the aboriginal heritage,  to the springs, aquifers and water recharge area throughout the shire – of both the Loddon and the Coliban catchments.
For more information and documents attached to the council report:  https://www.hepburn.vic.gov.au/special-council-meeting-outcomes-29-march-2021/
14.
New Economy Network webinar- net zero precincts
When: Wednesday April 21st, 12 noon
A free webinar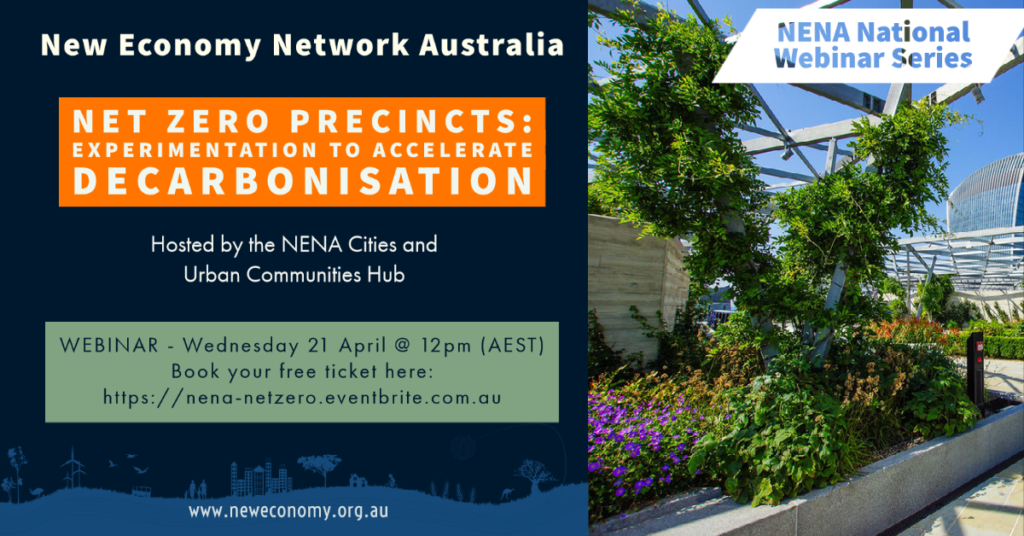 15.
Climate Action letter
LETTER TO THE AGE 11 APRIL 2021
Thanks for your article by Ketan Joshi in last Saturday's Age entitled " Who then will act on climate? The People". I'm inclined to agree.The LNP government continues to export coal and gas in vast quantities and tells us that what we need is a "gas led recovery" from the coronavirus pandemic.The Labor Opposition just held a conference and says it now has a plan to address Climate Change so that we will achieve net zero emissions by 2050. The plan includes replacing all existing petrol and diesel motor vehicles with electric powered ones by 2030, but it does not have a plan to increase the density of new housing in the city that would lower building footprints and reduce urban sprawl. In spite of the untold cost to the federal government of this pandemic, niether political party can come up with a plan to transition from fossil fuels to Renewables within the next decade, which is absolutely essential to a stable climate for all future life on this planet. Sure, the pandemic is a huge threat to human life and many countries are still experiencing thousands of cases and a huge loss of life every day. But in terms of world population, these losses are miniscule compared to the potential loss of life and habitat due to Climate Change. What is the cost of a fossil fuel job keeper scheme for out-of-work coal miners and workers on coal-fired power stations compared to the emergence of a climate that will make the planet unliveable? It's been said before but I'll say it again. There's no economy and no jobs on a dead planet.
Trevor A Scott, Castlemaine
e. trevorscott3@gmail.com
16.
Bird of the month: Superb Fairy-wren
Bird of the month is a partnership between Connecting Country and BirdLife Castlemaine District. Each month we're taking a close look at one special local bird species. Jane Rusden from BirdLife Castlemaine District writes about this bird of the month, with assistance from Damian Kelly and Ash Vigus.
Superb Fairy-wren (Malurus cyaneus)
My grandfather, Claude Austin, passed on his passion for birds and conservation to my very young eyes and ears. One of my earliest and ongoing observations was that, despite downsizing from farm, to rural home on acres, to house in the city, there were always Superb Fairy-wrens, also known as Blue Wrens, in his garden. And so it became a life goal for me to create safe and suitable habitat for these tiny but charismatic and adaptable birds in my own garden. These days, living on a bush property, they provide a daily delight as they robustly sing to the world with all their might, jump over each other like circus tumblers and snuggle up in gorgeous family groups. However, I doubt that in his day, Pop knew of their saucy sex life. If he did he certainly wasn't telling me.
Superb Fairy-wrens love dense bushes. They sing from the highest point and dive into them for cover from predators, while using the surrounding open ground to forage in a social unit, at a frenetic pace. Their diet consists of predominantly insects, but also flower petals and succulent fruits.
Female Superb Fairy-wren (photo by Jane Rusden)
During spring and summer the male Superb Fairy-wren makes up for it's tiny size, with vivid and iridescent blue and black breeding plumage making them quite conspicuous. However, during the non-breeding months they go through eclipse where they look quite motley, adopting mouse brown plumage like the female, but retaining the black bill and very dark blue tail.
Damian Kelly's discovered the following facts about Super Fairy-wrens during his research.
Generally you will see a male in company with a group of brown birds, both male and female. In the past this misled people into thinking that the male was polygamous and held sway over his 'harem'.
This was all turned on its head by banding studies first by E and J Bradley and then Ian Rowley. What appears to be a territorial patriarchal group is in fact a matriarchal group. Groups comprise usually one coloured male, a bunch of brown males and one female. All birds assist in the feeding of the young. Any females hatched are driven from the group once mature.
To add to the intrigue, eggs in a nest are not all fathered by the coloured male – often separate eggs are fertilised by several different males. Various studies have found that over 40% of young in a territorial group were fathered by a male other than the dominant coloured male. This behaviour is true not only of the Superb Fairy Wren, but also the Splendid Fairy Wren.
BirdLife Australia's 'Birds in Backyards' web page has this to say: 'Male Superb Fairy-wrens have been labelled as 'the least faithful birds in the world'. Females may be courted by up to 13 males in half an hour, and 76% of young are sired by males from outside the social group.'
To listen to the call of the Superb Fairy Wren, visit Graeme Chapman's website – click here Superb Fairy-wrens can be parasitised at times by cuckoos such as Horsefields, Shining, Fantailed and Black-eared.
Male Superb Fairy-wren in breeding plumage (photo by Ash Vigus)
(Thanks to Connecting Country website April 8th, 2021- (https://connectingcountry.org.au/)
17.
Towards Zero Community Grants Program- Hepburn
Do you have a cool idea for minimising our impact on climate change by reducing greenhouse gas emissions? We want to hear from you!
Hepburn Shire Council will soon be calling for Expressions of Interest for its Towards Zero Community Grants Program 2020/21. There is $56,000 in the grant pool this year and Council looks forward to assisting local projects get off the ground. The 2020/21 Round opens on 19 April 2021.
Not for Profit groups (or community groups auspiced by others) are encouraged to apply for funding to deliver projects that will save energy and reduce greenhouse gas emissions in community facilities while enhancing the liveability of our Shire.
Successful applicants will be able to demonstrate how their project links to the objectives of the Towards Zero – Community Energy Saving Program and Council encourages applicants to think about multi-beneficial outcomes that could be achieved including social justice and community resilience building.
The Towards Zero Community Grants Program opens on 19 April and closes on 14 June 2021. To find if you are eligible for funding, please refer to information about Towards Zero and read the Grants Guidelines here.
Feel free to get in touch with Council's Sustainability Officer to discuss any ideas you might have – Manny Pasqualini,Sustainability Officer, M: 0437 061 349
18.
Building Regenerative Villages- Online Festival
Note: Organised by a coalition of American community organisations, so advertised times are for America
WHY RE:BUILD? WHY NOW?
The pandemic has accelerated the adoption of remote working, freeing millions to choose where they live without constraint. It has also awakened in so many of us the desire to live differently; closer to nature and in community. re:build is here to support this new-village movement by enabling knowledge sharing and multi-disciplinary collaboration between all the people and organisations who are re:building our world. re:build online brings together community leaders, landowners, permaculture and ecology experts, impact investors, property developers, housing manufacturers, software engineers, architects, coliving operators, scientists, lawyers, artists and green tech specialists.
 INVITATION
We invite you to the inaugural re:build online festival to explore where the movement is today, how we can support each other and how to take regenerative village building mainstream. This event will be hosted in Topia, a magical digital world where we re:create the serendipitous interactions that take place during our physical gatherings.
WHO IS IT FOR?
re:build online is for everyone who is actively participating in the regenerative village building movement as well as those in the traditional real-estate sector interested in this new segment.
WHY ATTEND?
Learn and become inspired about the regenerative village building movement. Connect with other village builders and meet future partners to collaborate and co-create with.
FRAMEWORK
We will be co-creating workshops and practical conversations focused on a variety of themes.Questions include:
Where is regenerative village building movement at today?
How to best respond to the opportunity presented by a mass-shift to remote work?
What part can regenerative villages play in building a better future?
How to build a village?
What makes a village regenerative?
From ideation through funding, community building, governance to measuring environmental impact.
19.
Community Apple Juicing Day
When: Sunday 25th April, 11am
Where: Hub Plot, Cnr of Barker and Templeton St, Castlemaine. Enter from Templeton St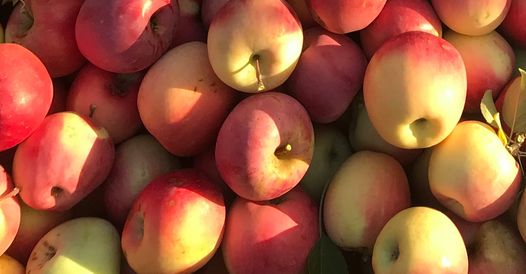 The 2021 Growing Abundance Committee invite you to a Community Apple Juicing Day, on:
BYO snacks, bottles and lids for your fresh Apple juice, cutting board and knife, and a hand towel to wash your hands with.
Come and meet (most of) the new Committee, find out ways to be involved in 2021, and bring your friends for a fun day.
For any queries contact us at hello@growingabundance.org.au
or call Ian Lillington on 0478 297 057.
20. Ecological Society of Australia features Connecting Country
Connecting Country was honoured to have our work featured in the March 2021 issue of the Ecological Society of Australia Bulletin. Please read on to enjoy our article. For a link to the published article, along with many other interesting articles about new ecological research – click here
A Collaborative Effort: Landscape restoration and Wildlife Monitoring in Central Victoria
Jess Lawton & Frances Howe
Connecting Country is a community organisation working to restore landscapes across the Mount Alexander region of central Victoria. This area largely comprises the Goldfields bioregion, and its box-ironbark forests and woodlands have a long history of land clearing for mining, timber harvesting and agriculture. The region retains about 35% of native vegetation cover, which has been degraded through inappropriate grazing, erosion, pest animals and weed invasion.
The region is home to species listed as threatened under Victorian and Commonwealth legislation, including the charismatic Brush- tailed phascogale (Phascogale tapoatafa) and extremely restricted Southern shepherd's purse (Ballantinia antipoda), along with the threatened Victorian temperate woodland bird community.
The local community is highly engaged, demonstrating above average levels of volunteering and a strong interest in nature conservation. Many community members actively contribute to landscape restoration. Changing demographics in the region mean larger farms are often converted to lifestyle properties, with many landholders keen to manage their properties for wildlife.
Landscape restoration
Since beginning in 2007, Connecting Country has worked with over 200 landholders and community groups to rehabilitate 10,000 hectares of habitat. Our work is based on four key areas:
Supporting Landcare through our Landcare Facilitator and around 30 local Landcare and Friends groups.
Restoring landscapes through on-ground actions such as fencing existing habitat, revegetation, and weed and pest animal control.
Engaging community through environmental education, workshops, information-sharing, social media and volunteer involvement.
Monitoring biodiversity with a focus on woodland birds and arboreal mammals.
Collaborating with scientists
We welcome and actively seek input from scientists when establishing and reviewing our monitoring programs. This advice has helped us to stratify our site locations, establish an appropriate number of sites, and monitor sites regularly and consistently over the long term.Connecting Country recognises that long-term monitoring is essential to identify whether restoration work is effective in improving biodiversity. Since 2010, we have monitored wildlife at approximately 200 sites across the Mount Alexander region, with a focus on woodland birds as indicators of habitat quality, and the Brush-tailed Phascogale as a flagship for conservation.
Our phascogale monitoring program involves nest boxes established at 100 survey sites, primarily on private land. Sites are stratified across five geographic subregions, to represent both large (> 50 ha) and small (< 50 ha) patches of forest, and gullies and slopes. We have surveyed these sites five times since 2010, and will survey them again in autumn 2021. Our woodland bird monitoring program was established with a similar approach to allow comparison of restoration sites with cleared and remnant vegetation sites.
Setting up monitoring programs with help from scientists has enabled data analysis and the ability to draw more meaningful conclusions about habitat use by species at our restoration sites. Our nest box data has been analysed as part of a PhD project. We have shared our data with researchers from La Trobe University, Federation University and the University of Melbourne, as well as public databases including the Victorian Biodiversity Atlas and Birdata.
Collaborating with community
Connecting Country's monitoring programs were initially implemented by paid staff, but increasingly involve volunteers. Since 2018 we have moved to a new model where coordinated teams of skilled citizen scientists monitor woodland birds and nest boxes. Feedback from our funders indicates they prefer to invest in citizen science projects, and we find it increasingly difficult to find funding for in-house monitoring.
We work hard to keep data collection as consistent as possible with previous surveys. We take care to enlist volunteers who are skilled at identifying birds both by sight and from their calls, consistent with the skill levels of previous staff. We train volunteers in how to conduct surveys, liaise with landholders, navigate to sites, follow safety procedures, record data correctly and enter data into public databases.
The dedication of our volunteers is inspirational. However, there are challenges. We find that recruitment and training volunteers takes considerable time and is an ongoing process. We must keep our volunteers safe and healthy, provide regular reminders and follow up to volunteers, and answer their questions. When data is collected by many people, it must be checked carefully. It is essential for volunteer retention that volunteers feel appreciated, so we host thank-you events and take opportunities to celebrate our volunteers.
Volunteers report they enjoy monitoring, feel they are connecting with their natural environment, and value learning about scientific monitoring methods. Several volunteers have formed friendships with landholders and take opportunities to share their knowledge and enthusiasm for nature. We are incredibly grateful for the rich resource of skills and enthusiasm that our growing team of about 30 volunteers bring to our monitoring programs, and look forward to learning as much as we can from our data in the future.
For more information, contact Connecting Country here: info@connectingcountry.org.au
This article was first published in the ESA Bulletin March 2021.
21.
Feast for Freedom – Support for refugees and asylum seekers

When: Friday April 23rd, 6.30pm to 9.30pm
Where: Victoria Park Pavillion (Vic Park Daylesford), 3021 Ballan Daylesford Road.
Cost:  $35 per head (BYO drinks)
This year Daylesford Rural Australians for Refugees is hosting a 'Feast for Freedom'.
22.
Nalderun-horticulture/land management course and tutor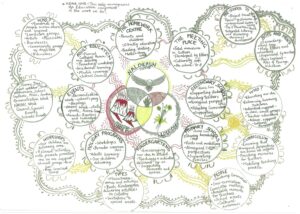 Nalderun Aboriginal Corporation is seeking a kind and qualified teacher with a current training qualification to deliver on the job training and assessment of a horticulture/land management course. You will be working with a deadly enthusiastic group of Aboriginal and Torres Strait Islander students, enrolled in this school based apprenticeship. This position is for a term 2 start in the Bendigo/Castlemaine area. Delivered by Bendigo TAFE and supported by Nalderun Education Aboriginal Corporation. Please email your interest including current and relevant qualifications to info@nalderun.net.au
Shortlisted applicants who meet qualification requirements will be contacted asap.
23.
New Economy Network- Building a Well-being Economy
When: Starting 28 APRIL
What: Building a Wellbeing Economy: Foundations for Learning and Practice
NENA's annual professional development/ community education course, hosted in partnership with The Yunus Centre, Griffith University (18 April to 16 June 2021).
DETAILS AND COST
•    28 April to 16 June 2021
•    8 week course – live classes on Wednesday nights, from 6pm to 8pm AEST
•    Cost per person
** $495 (plus GST) – per person, for corporates, government and large not-for-profit organisations
** $295 (plus GST) – per person, for small not-for-profitS, grassroots community organisations and individuals paying for their own ticket
•    Online course via Griffith University's Microsoft Teams platform
•    Digital Badge from Griffith University
WHAT TO EXPECT
•    An introduction to wellbeing and new economies concepts, principles and practices
•    Practice based learning that you can apply to your own context
•    Collaboration and reflection with a cohort of passionate people committed to building a new economy
FACILITATED BY:
•    Dr Michelle Maloney, New Economy Network Australia (NENA) and Australian Earth Laws Alliance (AELA)
•    Dr Joanne McNeill, Yunus Centre, Griffith University
VISIT OUR WEBPAGE TO BOOK YOUR PLACE:
EMAIL NENA FOR MORE INFORMATION:
nena@neweconomy.org.au
24.
Native Peas of the Mt Alexander Region Publication
Native pea plants in the bush: they're hard to see when they're not in flower, and impossible to miss when they are. Peas are beautiful, hardy and good for our soils. The problem is that many pea plants have quite similar flowers, which tempts the observer to lump them all together as 'egg and bacon' plants.
In fact, most peas are easy to tell apart. Even the tricky ones aren't impossible…as long as you're prepared to get up close and take a good look. This guide, Native Peas of the Mount Alexander Region, offers detailed notes on 30 different native peas found in the bushlands of north central Victoria. Written in plain language and generously illustrated, it offers readers a way into a little known part of our natural environment.
The book is published by Friends of the Box-Ironbark Forests in association with Castlemaine Field Naturalists Club and the Wettenhall Environment Trust. It follows our successful guides to eucalypts, wattles and mosses. There's a general introduction, detailed species notes (including on weed species), and a section on names. Although based on species found in north central Victoria, it would be useful to anyone interested in flora of the box ironbark region.
FOBIF has also produced 8 new native pea greeting cards with detailed species notes on the back. They are available in sets of 8 with envelopes.
The book and cards are available from Stoneman's Bookshop, the Tourist Information Centre, the Enviroshop in Newstead and the Book Wolf in Maldon. You can also buy the book and cards directly from FOBIF through PayPal, by cheque or bank transfer. Go to http://www.fobif.org.au and click on the Native Pea book and cards images on the right hand side of the home page for purchase details. The Recommended Retail Price for the book is $10. Sets of cards are $20.
(With thanks to Geoff Parks for this article)
25.
Community experiences during Covid 19- Survey
The Central Vic Primary Care Partnership is keen to hear your experiences. Local organisations and community groups across Macedon Ranges and Mount Alexander Shires have worked very hard to connect and protect the community during the Covid-19 pandemic.This emergency is unprecedented, and we know given the nature of the pandemic that many people felt isolated and faced challenges with mental wellbeing.
If you have any queries about what's involved please contact Rhani Dean-Talbett at Central Vic PCP-  projects@centralvicpcp.com.au