We're finally being forced to recognize that no top-down institution, governmental or otherwise, can fully ensure our safety. That our deepest insurance against disaster is going local—by getting to know our actual neighbors and checking in on one another when we can, participating in our local community and apprenticing with the more-than-human terrain that surrounds and sustains us. Eating more of what grows locally, and learning to grow some of these foods ourselves, reduces the long supply chains that bring not just foods and products from far-flung places into our lives, but also pathogens that would otherwise be way more limited in their circulation.

David Abram, from In the ground of our unknowing https://emergencemagazine.org/story/our-unknowing/

Welcome to the August edition of Localising Leanaganook. In this edition you will find information about:

Community Voice

– Democratic Renewal in Hepburn Shire

Fundamentals of Soil

–Online Masterclass
ACF –

Protecting our environment award

Climate Smart Agriculture Fellowship
bHive villages in Bendigo 
Repair Cafe's update-battling chuck-out culture
Wildlife-friendly fencing
The Wombat Post – a new online newspaper for Hepburn Shire

Hepburn Wind 9 year anniversary

, Z-net emissions for Hepburn and Mt Alexander shires, & electrical vehicle bulk buy
Cooperatives for a democratic covid recovery
Understanding de-growth
Women's Co-housing eco-village for Daylesford
Aboriginal land management prior to 1788
Is landscape restoration working?
Hepburn Shire- Local Laws #2 Reference Groups
 Orange movement to support first nations people
Castlemaine Weekly and monthly Farmers Market
Hiroshima day anniversary acknowledged in Castlemaine
Food for Thought – Corona reflections: wandering in strange lands; C'rona virus blues; World Localisation day; an opportunity for disaster solidarity;  New Economy Journal

Community Voice- Democratic Renewal in Hepburn shire

The launch of Community Voice in August marks a new era of community democracy in Hepburn Shire.

Community Voice is a non-political grassroots movement that aims to shift the process of local government in Hepburn Shire towards participatory democracy by encouraging continual community participation.

When the results of the 2020 Local Government Community Satisfaction Survey came out in June 2020, it confirmed what many members of the Hepburn Shire community had been feeling for some time. Council wasn't listening.

According to the survey (1) 'Perceptions of Hepburn Shire Council's overall performance (fell) to an all-time low in 2020. This is reflected in most service areas, where performance ratings have declined significantly over the past year. 'Performance is significantly lower by the widest margin (in) Community decisions and Consultation & engagement' . (1) https://www.hepburn.vic.gov.au/hepburn/wp-content/uploads/2020/06/Attachment-3-2020-Hepburn-Shire-Community-Satisfaction-Survey-separate.pdf)

Community Voice was born out of this frustration at the lack of genuine consultation and council's failure to listen to the concerns and aspirations of local people on matters of public interest. 

'The overall objective of Community Voice is to be a conduit between the Hepburn Shire community and its Council, to help build a highly valued and collaborative relationship – to be a bridge to democratic renewal in the Shire'.

Community Voice has developed a Charter which sets out the core values, principles and processes necessary to build inclusive and participatory democracy in Hepburn Shire. Those standing for election in October are asked to sign up to the Charter. After the election, Community Voice will monitor each councillor's commitment to community engagement, push for better models of community participation and hold them to account in their decision making.

Community Voice believes that in the complex and challenging times we now face, participatory democracy is essential to informed and inclusive policies and decisions, to build a healthier, more resilient community in the Hepburn Shire.

Go to the website or facebook page and share your community voice. Read the Living Charter for Participatory Democracy and add your suggestions. https://communityvoice.group/

https://www.facebook.com/groups/2052262768251480

Fundamentals of Soil- Online masterclass

This online webinar is hosted by Harcourt Organic Farming Coop this coming Sunday, August 23rd at 11am, with Dr Christine Jones. It is a rare opportunity to have access to Christine and her in-depth knowledge about soil.

Christine will talk about what soil needs to make it thrive with a focus on practical tools for regenerative agricultrue farmers, e.g. dairy, cropping, grazing and horticulture. There will also be some in-depth info about quorum sensing etc. (for those that are a bit further down the regen ag path).

(Please note: it will be different content to the fruit tree understory workshop Christine recently gave for Grow Great Fruit).

It costs $35, and Christine will be answering everyone's questions, either personally during the webinar, or afterwards by PDF (which will then be available to everyone who attends, along with a replay link).

Australian Conservation Foundation award- local people protecting our environment

Nominations for the 2020 Peter Rawlinson Award are open. Nominate a local person who has made an amazing voluntary contribution to protecting our environment.

Photo: courtesy Connecting Country 

You can nominate them by clicking on the following link: https://www.acf.org.au/rawlinson_award

Our lives have changed dramatically in the last few months. But for many local people the work hasn't stopped. Dedicated individuals and groups are still out there saving wildlife, saying no to development that threatens important habitats, and restoring nature.

The winner will receive $3,000 towards their conservation work. Nominations close at 5pm AEST on Monday 31 August.

Climate Smart Agriculture Fellowship

Applications are now open for the Victorian Climate-Smart Agriculture Fellowship.To learn more about the program and to apply, click here. 

Funded by the William Buckland Foundation, the fellowship is aimed at current and emerging industry leaders who are committed to the sustainability of the agricultural sector. It is designed to build capacity to manage climate risk, while supporting business and industry resilience and is free of charge to participants.

We're looking for people with the potential to change the game, shape opinion and policy, and help agriculture and rural communities manage climate risks and prosper in a low-carbon world.

We'll give over 20 fellows the training, as well as ongoing support and encouragement, to promote climate-smart agriculture. The fellowship is in its third year, having already trained 40 emerging leaders across Victoria.

This year the fellowship will take place via a mix of online and offline meetings between September 2020 and March 2021, including a mentoring program to support the adoption of climate smart practices and a two-day conference in March 2021.

Applications are now open and close 5pm Monday 31 August 2020. Please click here to apply via our website. 

The fellowship is a unique opportunity for you to learn from experts in climate and agriculture, as well as other Victorian farmers who are leading the way on climate resilience. You'll join a strong and supportive network of leading farmers across Australia, receive extensive training in key skills (including media and advocacy), and develop a platform to create lasting resilience in Victorian agriculture.

For more information: info@farmersforclimateaction.org.au or 1800 491 633. 
bHive Villages in Bendigo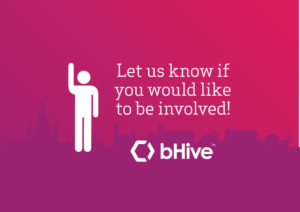 The bHive Villages platform is coming soon! Villages connects groups of neighbours together to build community, run events, communicate with each other and share stuff and skills.  Villages is real sharing. It's gifting, not consumption. You can share tools, furniture, veggies, fruit, your time and skills and meals. 
Villages aims to create an epidemic of belonging. It is a digital tool that brings us face to face. This is important because our modern society is socially isolated and lonely, which is having a huge impact on our health and wellbeing. The early 2000's research of Professor Lisa Berkman showed that having strong connections in our local community is better for our health than giving up smoking, alcohol and fat and adds ten years to lifespan. Relationships built over the side fence and up the street can last a lifetime.  We need to be together. 
To create your Village you become a member and an owner of bHive Cooperative.  You have the same ownership share as every other member. With bHive, there will be no advertising, no selling of data and no bots. 
Over the last 18 months bHive Directors have been involved in numerous international and local conversations with developers and platform co-operative specialists to source a reliable and flexible software solution that will support bHive Villages.
Villages is a foundational element of the bHive that once in place can be built upon. Future applications that will plug into Villages will include cooperative sharing enterprises like car sharing, stuff sharing, skills sharing, power sharing and more.
Repair Cafe's Update
Due to Covid restrictions Repair Cafes across the region are not meeting in their usual monthly way. People needing repairs  in Hepburn shire can link with fixers via the facebook page: https://www.facebook.com/daylesfordrepaircafe/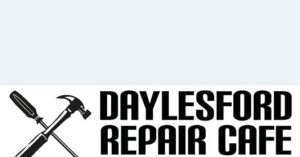 Castlemaine Repair Cafe is asking  people to hold onto repair jobs during the covid lockdown period. In the meantime here's an inspiring article posted by Chris from Castlemaine Repair Cafe about a young boy who has started volunteering at The Bower in Sydney. It's really shocking what is being thrown out…and by schools too!  But this young boy is so enthusiastic. The article was prepared by Tim Elliot on July 3rd.
The 12-year-old and his mate battling chuck-out culture, one repair at a time
Lachlan Watson, 12, volunteers at an inner-Sydney charity repair workshop, where Griffin Pickard, 26, is the electrical manager. The two born tinkerers are generally on the same wavelength, although sometimes their wires cross.