I'm hearing a lot of disappointment from the community after the recent decision of Council to sell The Rex to the highest bidder. After extensive consultation with 369 people responding, 66% said they were against selling and wished to keep the building as a community asset. Many ideas were put forward with strong support for a community cinema/theatre, gathering spaces, arts hub, youth café and public toilets.
So, for many people it felt like Council wasn't listening when it voted down the motion to work together to develop viable options to keep the building for community use. Many people have asked me why Council did not choose to sell the Rex by an Expression of Interest process which would have allowed the chance to review proposals and seek a balance between a good financial return and a suitable outcome for the community.
It takes time and effort to participate in these community engagement activities and I've heard from many people that they don't see the point in giving their feedback anymore.
The objectives of the Community Engagement policy are to:
Strengthen the relationship between Council and the community.
Recognise the creativity and expertise of Hepburn Shire citizens and stakeholders in identifying strengths and challenges, as well as developing solutions for our community.
After the July council meeting, many people have been left wondering how this decision has upheld these objectives.
I still have faith in the Community Engagement Policy. When we developed it, I genuinely believed that this would be a guiding document to help us think about complex, "wicked" problems and look for clever and fair solutions. And I still hope that by doing more Community Engagement and making it more accessible we, as a Council, can be more in touch with the needs and wishes of the people and make sound, informed decisions.
Not everyone liked the decision that was made on The Rex. And perhaps Council still has some way to go towards listening and working effectively with our community. But we should not throw out the baby with the bath water. Democracy has long been criticised for its failures over the years. In 1947 Winston Churchill famously said:
"Many forms of Government have been tried and will be tried in this world of sin and woe. No one pretends that democracy is perfect or all-wise. Indeed, it has been said that democracy is the worst form of Government except for all those other forms that have been tried from time to time."
So don't give up on Having your Say. Our Community Engagement may not be perfect, but it is the best way to hear and understand the needs of our community. I personally read every survey response on The Rex – all 369 views, and I learnt a lot, both from those in support and those against the sale.
I want to encourage every member of our community to keep up the communication with their council. Wherever there is an issue that is important to you, or you are passionate about, keep talking to us. Whether it's filling in a survey, coming to a Listening Post, Pop-Up info session, community forum or sending us an email – we need to hear from you. I am always open to meeting with any member of the community who would like to share their views, and I will endeavour to bring those to the discussion table so your voices can be heard.
Have your Say at: https://participate.hepburn.vic.gov.au/
Councillor Jen Bray, Birch Ward, Deputy Mayor, Hepburn Shire
Email: jbray@hepburn.vic.gov.au  Phone: 0428 150 652
26. Northern Arts Hotel- What's On
FILM
Secret Matinee Film | Sun 14 August
CFU Planet Local | 5 September
Screen Tales @ NAH | 10-11 Sept
MUSIC
Northern Music Session | 11 August
The Martini Set | 13 August
Tony Backhouse Workshop | 17 August
Guildford Folk Club at the Northern | 18 August
Elements 19-21 August
Celtic Singing Circle | 20 August
Gillian & Terry: Hi Energy Jukebox | 26 August
Maggie Jackson NY Jazz Quartet | 27 August
Big Fat Music Trivia Night | 2 Sept
Trudy & Phil Edgeley | 3 Sept
A Celebration of Country Music from Sept-Nov
Kavisha Mazella Trio | 19 Nov
SPOKEN WORD | TALKS 
Restoring the Earth, one person at a time | 15 AugustCFU Planet Local | 5 September
PROJECTIONS
Another Roadside Attraction Live Nightly in Wimble St
27. Hepburn News
Particpate Hepburn- Listening Posts
The schedule for 2022 is:
• Creswick Listening Post – 4pm to 6pm Wednesday 27 July at Creswick Town Hall
• Meet the Mayor – Wednesday 24 August
• Daylesford Listening Post – 4pm to 6pm Wednesday 28 September
• Meet the Mayor – Wednesday 26 October
• Glenlyon Listening Post – 4pm to 6pm Wednesday 23 November.
Find more details on Participate Hepburn.
Listening Posts and Meet the Mayor
Hepburn Shire has launched a new series of Listening Posts and Meet the Mayor sessions, which provide an opportunity to speak with Councillors and staff about local projects, highlight ideas or raise concerns in an informal setting. Listening Posts are open for everyone from across the Shire to drop-in without the need to register or book a time. For the Meet the Mayor sessions, community members are able to book a 30-minute private meeting either online or in-person

Borealis lights up the sky
Many of you will have already seen Borealis, the captivating display of Northern Lights at Lake Daylesford. If you haven't already booked your tickets, what are you waiting for? Organise a catch up with friends, rug up and take in the spectacular show. It runs until Sunday 4 September. Find out more and book at https://borealisau.com/
2022 Community Recovery Committee
Are you interested in joining the Community Recovery Committee? As a result of the serious impact of the storm and floods in January 2022, the Storm and Floods Municipal Recovery Committee (MRC) is establishing a Community Recovery Committee. The committee will:
Represent affected communities across the Shire
Ensure local knowledge and expertise is utilised in long-term recovery
Advise the MRC on the progress of recovery and any additional needs
Propose the allocation of the $20,000 Community Recovery Fund from Council.
If you live in a community that was impacted by the January 2022 storm and flood, and are interested in becoming a member of the committee or would like more information, please contact our Storm Recovery Officer on (03) 4373 7373.
Nominations close on 18 August 2022. Find out more
28. Rest Stop Retreats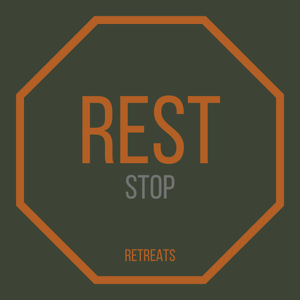 Rest is the conversation between what we love to do and how we love to be. At Rest Stop Retreats we guide you to have that embodied conversation. Allow the experience to nourish your nervous system and soothe your soul. Join Wander into Wildness and the Foundation to Come Home at a beautiful location in Maldon, central Victoria. Nat and Fran will guide you with: • Sound meditation • Mindfulness • Nature connection • Gentle movement • Nourishing lunch • Morning and arvo teas. BYO mat, water bottle and cosy things. We'll be gathering on private land in central Victoria on Dja Dja Wurrung country (near Castlemaine)
Rest Stop is not a doing 'workshop'. It's a simple (but clever) restorative program for complex times.
29. Walking Together – Towards Makarrata- The Seven Sisters
Makarrata = 'coming together after a struggle, facing the facts of wrongs and living again in peace.'
THE SEVEN SISTERS
The Seven Sisters dreaming story is widely known by First Nations people. Although it has many names and variations, the theme remains constant: a story of a forbidden pursuit and a daring escape, of desire, magic and family bonds. The star cluster named the Seven Sisters, or Pleiades, consists of about 300 stars, with seven of the brightest named for the daughters of Atlas and a nymph, Pleione, from the Greek myth about the Pleiades.
Seen from southern skies, the constellation is part of the Milky Way, and rises above the horizon near Orion in the warmer months.
Desert people know the Seven Sisters as a creation story. As the sisters flee from their pursuer, they form features of the landscape, rocks, water holes and springs. They escape by transforming into stars. The songline for the dreaming story goes from deep in the Central Desert out to the west coast, travelling through many different language groups. It teaches vital skills and lessons of surviving on the land, of changing seasons, of the bonds of family and relationships – how to live with each other, how to live in the environment, and how to be in tune with the spiritual realm.
An evil sorcerer, Yurlu (Orion), admired the beautiful sisters. He wanted one as his wife but he was not of the correct skin group, so marriage was forbidden. In spite of that, he pursued the sisters back and forth across the deserts. They escaped capture every time; once they dug a hole through the back of the cave where he had ambushed them. Yurlu sent a magic carpet snake slithering over the rocks. The sisters grabbed it, thinking it would be good to eat. But the moment they saw Yurlu prowling they realized it was magic, and threw it away. Desperately they sought refuge in the sky. The trickster followed them and the pursuit continues today, with the Pleiades stars being chased across the sky by the Orion constellation.
Amongst its many uses, the story teaches that when Orion can be seen appearing above the horizon in Central Australian springtime, the snakes come out. Beware they don't catch you!
Here in Dja Dja Wurrung  country Orion is Kulkan Bulla. He is an old man teaching a younger one how to dance a special dance, part of men's business. The Pleiades or Seven Sisters might be the women playing their possum skin drums for the dancers at public ceremonies.
Creation is made visible through such teaching stories, songlines, ceremony and art.
Nalderun Education Aboriginal Corporation is a service that supports the Aboriginal Community, led by Aboriginal people. Many people and organisations in the Mount Alexander Shire contribute to Nalderun; the name is a Dja Dja Wurrung word meaning "all together".
More information can be found at www.nalderun.net.au
30. Food for Thought
30.1 New Economy Network RECORDINGS AVAILABLE
30.2. Colin Tudge: Farming for People, not Profit
Colin Tudge is a biologist, writer, and co-founder of the Campaign for Real Farming. In his plenary talk at the 2018 Economics of Happiness conference, in Bristol, UK, he shared his insights on modern agriculture and called for food sovereignty, economic democracy and respect for local, traditional knowledge and practice
https://localfutures.us14.list-manage.com/track/click?u=0fe263a456d85b0b3f449c4cd&id=ba530c3f7e&e=e446f809db
30.3. Noam Chomsky in conversation with the Post Carbon Institute
Although Noam Chomsky's critique of US domestic and foreign policy often sparks controversy, few can dispute his standing as one of the leading public American intellectuals of the last century. At the age of 93, Chomsky has witnessed and spoken out about a whole host of episodes and trends in American life, which is why I wanted to speak with him as a follow-up to the Crazy Town episode we recorded on the influence of Powell Memo and the rise of neoliberalism.
Specifically, I wanted to get Noam's response to something provocative the British author and columnist George Monbiot wrote a few years ago: "the left and centre have produced no new general framework of economic thought for 80 years," — at least not an alternative to neoliberalism that operates in a world of environmental limits and a climate crisis.
I hope you give my conversation with Noam a listen on your favorite app, a view, or read the transcript.
TL;DR: Chomsky's critique of neoliberalism – its failures in practice coupled with its dominance as a tool of what he calls "class warfare" – is utterly scathing. But he disagrees with Monbiot's (and admittedly PCI's own) views about the limits of Keynesian "green growth" economic policies. And yet Chomsky's emphasis on community power, going back to his childhood experiences, strongly resonates with themes explored in Season 4 of Crazy Town and PCI's strong emphasis on the need for community resilience.