In the Hans Christian Anderson rendition of the tale of an imaginary challenged, we find a naked Emperor, whose greatly admired clothes have been so carefully crafted that we can see, feel and even smell, their materiality. But look again. It is merely a socially shared intellectual fabric, an imaginary. In fact the Emperor is an unadorned human. In reality , every commodity and capital asset is merely a naked service or physical good that Earth and humans have created – not for direct use, but for trade. The whole monetary fabric of producing for trade develops within market-oriented processes of a socio-political  imaginary of 'the economy'. Such imaginaries set to work within human societies exist as institutional practices, relationships and values. Underneath, beyond the imaginary clothing, is the authentic naked process. Money spins an imaginary web that holds market winners in power with anti-social and
anti-ecological consequences. 
Welcome to the January 2022 edition of Localising Leanaganook. In this edition you will find information about:
Castlemaine Free University– book launches, plus ecological land practices
Terra Nullius breakfast – Daylesford
West End Resilience Group – Energy Survey
Communities challenge new gold mining companies
New Economy Network (NENA)
Hepburn Wholefoods Collective– new opening hours
Seed Savers– Hepburn and Castlemaine, and a walk in Jo's garden
Repair Cafes– Castlemaine and Daylesford
Newstead Arts Exhibition– Homesick
Australian Conservation Foundation- Bendigo
Mt Alexander Sustainability Group– Bio-energy and Wararack
Textile Workshops with Ilka White
Sustainable Hepburn
Wombat Post and AGM
Young Agrarians
Western Victoria Transmission Network Project
Preparing  for Summer
Free Firewood for Hepburn Shire residents
Award for Harcourt Organic Farm Cooperative
Castlemaine Farmers Market
Bike and skate workshops– Castlemaine & Newstead
Trial Composting System– YIMBY
Castlemaine Artists Market
Saltgrass Community Radio & Podcasts
Castlemaine Oscars Youth Film Competition 2022
Let's Pivot– Supporting Community Leaders & Organisations
Walking Together Towards Reconciliation– A Reflection from Nalderun
Food for Thought– COVID-19: Capitalist and post-capitalist perspectives- Anitra Nelson; Ancient Futures Reflections -Helena Norberg-Hodge; Creaturely Migrations on a Breathing Planet –  David Abram; Global Democracy News- Climate Policy for the People, with the People;


When you don't have capital to buy a farm – the other side of share farming story.
1. Castlemaine Free University
CFU has three upcoming events: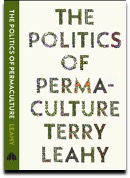 What: Two Book Launches on Saturday afternoon, January 22nd, at Northern Arts Hotel, 359 Barker St, Castlemaine
2-3pm: The Politics of Permaculture by Terry Leahy, illustrated by Brenna Quinlan. This book will be launched by Castlemaine's Cam Walker (Friends of the Earth) on , 2-3pm at
Come along and hear what the authors have to say, have them sign you a personal copy (for purchase) and have

a drink at the bar!
FREE EVENT — books at discount prices and purchase drinks at bar.
3–4pm,  Shane Homan, (School of Media, Film and Journalism at Monash University and co-editor Popular Music History) will launch Pam Nilan's Young People and the Far Right.
What:  Ecological land management practices with Mount Alexander: Connecting Country, Friends of the Box-Ironbark Forests and Landcare .
Friends of the Box–Ironbark Forests (Mt Alexander Region) is a community organisation advocating sound ecological and Indigenous management practices to conserve vegetation and associated wildlife on private and public land. See their prolific publications — www.fobif.org.au/
Likewise Connecting Country is a community organisation educating, monitoring and actively restoring landscapes and habitat for local plants and animals across Mt Alexander, including through Landcare. Over 200 landholders and community groups have been restoring more than 10,000 hectares in the past 15 years — www.connectingcountry.org.au/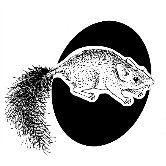 When: First Monday of the month,
7pm–9pm, Monday 7 February 2022
WHO? Newstead resident and ecologist Asha Bannon is a FoBIF committee member, was a Landcare Facilitator and is a volunteer with Connecting Country. She is particularly interested in wildlife conservation and community engagement. Guildford resident Hadley Cole recently joined Connecting Country as Landcare Facilitator for the Mt Alexander region having worked in various environmental management and conservation roles with government and non-government organisations. Inaugural member of Golden Point Landcare, Marie Jones has spent years on the Natural Resource Management Committee of the North Central Catchment Management Authority, and on both Connecting Country's Management Committee and the FoBIF Committee since their inception.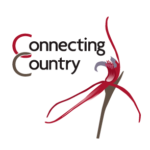 2. Terra Nullius Breakfast – Daylesford 2022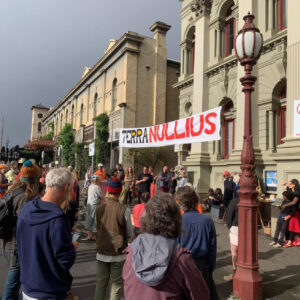 When: Wednesday January 26th, 9am
Where: Outside Daylesford Town Hall
The annual Terra Nullius Breakfast is on again this year, Wednesday January 26th, 2022. We gather outside the Daylesford Town hall in Vincent Street to call atention to the great legal lie this nation  was founded on and the suffering of Aboriginal people as a result of it.
This will be a non-segregated event, open to everyone without cold of=r flu symptoms, starting at 9am. Feel free to bring your breakfast, tea, kefir or coffee and, if hot, join us for a swim at the lake afterwards.
3. West End Resilience Group – Energy Survey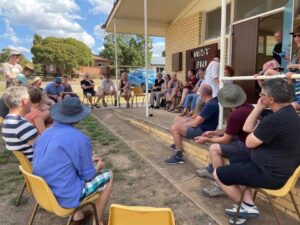 West End Resilience is a neighbourhood-based community group open to anyone living on the west side of Castlemaine. The group organises collective activities and neighbourhood projects. From food swaps to bushfire planning, a connected community is a safer, happier place.
Do you live in the West End of Castlemaine? The West End's 
Neighbourhood Energy Group
are seeking the views of the whole West End community on energy use, efficiency and storage. If you've not already, could you log in and answer
10 quick questions
to help focus our work? We would love to hear from you!
You can find the survey
HERE
.
Whatever your household circumstance/tenure, and regardless of whether or not you'd like to get involved with the initiative, we're keen to hear from everyone in the neighbourhood,  so please consider forwarding to anyone else you know in the West End. (i.e. West of the Railway line & Campbell's creek between Browns Rd in the South and Richards Rd / Bot. gardens in the North).
Further info / contact with the West End Resilience group can be made via these channels:

4. Communities challenge new gold mining companies
Cam Walker from Friends of the Earth has been supporting local groups around Victoria to connect up with other community groups concerned about gold mining, in particular, and more broadly mining in general.
Historically many parts of Central Victoria have been centres of gold mining activity. With a strong gold price, applications for mining exploration continue to spread across regional Victoria. In Central Victoria, the North East and Gippsland, a growing number of local groups are forming to oppose this new wave of exploration. Groups are meeting once a month to develop shared campaigns against new gold mining proposals.  Our central Victorian groups are focused around Yandoit, Castlemaine area, Kangaroo Flat, and the Wombat Forest, south east of Daylesford. Many areas are being explored by the same companies, and this common threat has led local groups to band together to share information and campaign ideas.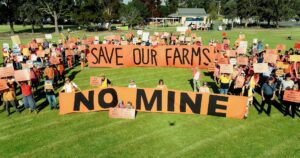 Common concerns include impacts on local agriculture, tourism and other economic activity, noise and industrialisation of landscapes, loss of amenity, forest and biodiversity, impacts on property values, and fears of water and air pollution. Groups are concerned about the impacts of mining on both public and private land.
Col Finnie, speaking for the No Gold Drilling (and no more gold mining) In our Shire Valleys Facebook protest group said:
"We have opposed gold exploratory drilling since December 2020 and have conducted a survey that suggests that no less than 75% of the people living in the Alpine Shire oppose more drilling and more gold mining within the tourism-focussed Upper Ovens and surrounding valleys.  Yet the local council will not support this opposition. We have lodged an objection to the behaviour of the council with the Local Government Inspectorate. There are many exploratory licences active and pending approval in the area. The area is manifestly unsuited to gold mining due to dependence on tourism and the high number of endangered or threatened species in the Shire area."Col added that "We are also pursuing the Alpine Shire with a request under the Freedom of Information Act to see if there is a link between a commercial arrangement with a mining company and the unfathomable continued refusal of the Council to produce a policy opposing gold mining."
Wombat Forestcare said:"The Wombat State Forest is a critical water catchment containing the headwaters of six major river systems. Any mining venture within the forest threatens the quality of the water supply. The entire Wombat Forest is covered by exploration licences that could eventually lead to mining ventures. The exploration activities on one lease is already causing polluted water to enter the headwaters of the Heritage-listed Lerderderg River"."The Wombat Forest also has many threatened flora and fauna species that need protection from environmental damage". "We call for a moratorium of all mineral licenses and operations in the Central West  VEAC study area of the future Wombat National Park".
The meetings aim to build a united voice for the many individuals and groups who are concerned about the prospect of a new 'gold rush'. A range of tactics and strategies are being developed by the groups, and will be rolled out in early 2022. For more information contact Cam Walker, Campaigns Coordinator at Friends of the Earth: cam.walker@foe.org.au
No more Castlemaine diggings
Elphintone's John Lewis is an active member of the group and has recently set up No Gold Castlemaine Diggings facebook page. The page includes some background & effective visuals as well as drone footage of the Fosterville mine so people can see the sheer extent of it. John is a retired documentary producer (post ABC current affairs) and was drawn into the resurgence in gold Mining in Victoria when there was an application for an exploration licence around where he lives in Elphinstone.  That started a deep dive into the 2nd Gold Rush and working with other groups around Victoria, particularly Bendigo and the Ovens Valley.
John points out that in and around the whole historic Castlemaine Diggings, from Maldon to Malmsbury, Harcourt to Muckleford, there's a second gold mining wave. Fosterville mine is about 20kms east of Bendigo, about 50k north of Castlemaine, and it's acknowledged as the richest gold mine in the world. This is modern industrial gold-mining! Fosterville is 8 or 9 kilometres long and 2-3km wide, with vast arsenic-laden tailings dams and over-burden dumps covering a great scar on the landscape, even though it's currently working nearly a kilometer underground. The scale is huge.
Fosterville is widely credited with having kick-started this 2nd Gold Rush, and a plague of Canadian and Chinese mining companies are rushing around to find the next Fosterville.  The mine is owned by a Canadian corporation set up by Canadian gold billionaire,  Eric Sprott, who bought he old then-failing shallow mine about 5 years ago. They drilled deeply and in 5 years Fosterville has produced about seven BILLION dollars worth of gold out of which it has paid royalties to the Victorian Government of 16 MILLION. And very little in Australian corporate tax.
The same Canadian billionaires now have their sights on Castlemaine.  Kalamazoo has many exploration licences covering the Castlemaine historic diggings area.  Two years ago, the Canadians became what they term, "cornerstone investors" in Kalamazoo. Over the last year or so, they have continued exploring above and around Chewton and Wattle Gully and in the "South Muckleford Project". They also have a licence specifically covering the historically-rich Belltopper field near Malmsbury. In October just past, the CEO of Kalamazoo boasted in an on-line talk about how their drilling was showing "very similar' gold-bearing structures to Fosterville.
So, if you're interested working with others locally and across Victoria to stop this happening, email John: johnlewis@arcimedia.com.au. You'll learn from others who have had some success and be part of an increasing and cooperative body of experience and strategy. This is extractive capitalism at its most florid and environmentally destructive. And remember, the mining companies never clean their mess up!
5. New Economy Network (NENA) 
RECORDINGS from past webinars can be found on the Events page here. The following webinar recordings are available:
NENA's 2021 Conference – 'Growing a Wellbeing Economy' – all conference sessions are now ready to view!
Login to the program using the passcode provided upon registration, or register for access here.
"Re-Imagining Quality of Life" – our webinar series with University of Newcastle, has its own dedicated webpage.  Visit the webpage for all the recordings in this series
WHAT'S HAPPENING IN 2022?
2022 Professional Development Course: 'Building a Wellbeing Economy: Foundations for Learning and Practice"
8 week course from Tuesday 19 April to Tuesday 7 June 2022  Co-hosted by NENA and Yunus Centre, Griffith University. Registration opens in January 2022.  If you would like to be kept up to date, and express interest in the 2022 course, please sign up here.
Wellbeing Economy Alliance (WEAll) – Australian Hub: will be inviting interested people to come together for several webinars and workshops, to discuss and develop a range of tools and activities connected to Wellbeing Budgets and other projects. More information will be available soon.
NENA Housing Week 2022:  NENA and Co-housing Australia will be co-hosting another HUGE week of webinars and workshops in 2022, to highlight issues and bring organisations and people together to discuss solutions.  Dates will be announced early this year.
Cooperatives Week 2022: NENA will be co-hosting 'Cooperatives Week', with the Business Council of Cooperatives and Mutuals (BCCM) in mid 2022. More details will be available soon.
NENA "Narratives Festival" 2022:  More details will be available soon
Rethinking Capitalism Weekend Intensive
5-6 February 2022 in Melbourne Economics as if people and the environment matter.This two-day interactive seminar led by Associate Professor Steven Hail will include discussion on some of the most pressing economic issues facing Australia today. Topics include inequality, insecurity, climate change, grey corruption, the federal budget and a campaign for a fairer and more sustainable economy, drawn from modern monetary theory and ecological economics.This event is brought to you by the Sustainable Prosperity Action Group.For more information contact Gabrielle Bond on 0401 969 646 or email info@sustainable-prosperity.net.au
Read more and register for workshop here
6. Hepburn Wholefoods Collective- new opening hours
Hepburn Wholefoods Collective is open four times per week for local fresh organic produce and wholefoods. Located at Daylesford Lawn Tennis Club, 66a West Street, Daylesford. Enter via Perrins Street.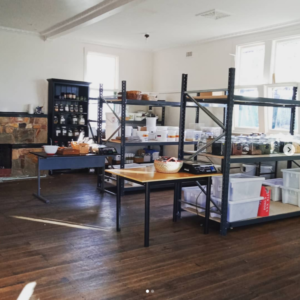 Opening hours for 2022 are:
Mondays 9.30 am – 11.30 am

Wednesdays 2.00 pm – 4.00 pm
Thursdays 3.00 pm – 5.00 pm
Saturdays 11.00 am – 1.00 pm
For all enquiries email members@hepburnwholefoods.org.au
7. Seed Savers- Hepburn and Castlemaine & a walk in Jo's garden
Hepburn Seed Savers meet on the third Sunday of each month,  2pm at Glenlyon Town Hall. The Hepburn Seed Savers's charter is to help take responsibility for our Shire's local food supply. It operates out of the Daylesford library, where it has a permanent installation consisting of small packets containing seeds for vegetables and herbs that grow and thrive in our bio-region. The day to day loaning of the seeds is managed by the Hepburn Shire Council library staff.
Castlemaine Seed Library meets on the first Thursday of each month. The library is a local community initiative and a vital tool in taking control of our local food supply. Located in the Castlemaine Branch of the Goldfields Library in Central Victoria, Australia.
Here's a few excerpts from A Walk Around the Garden with Jo (from Castlemaine Seed Library).  Jo is a Seed Library volunteer and advisor and she gardens in the bush in Faraday.
How did I begin?…small…I just had a couple of the little round garden beds. The first year I don't think I grew much, maybe just some sunflowers and spinach. I think it was at the start of lockdown and I thought, 'I'm going to make a garden'. I felt committed at that point. So I got a few perennials, just to kind of kick it off, get a bit of structure in it. And then I started germinating and most of the plants from that point on are things I germinated, or things that have been given to me.I got mulch and soil delivered. And over many, many weekends, many bucket loads, I spread it out.
I started with weeding. Putting down paper and then putting down soil and then putting down mulch. Not enough organic matter. That's where I've learnt a lesson. It seems to be survival of the fittest in some of the beds. And with my vegetables I'm seeing now that they need more organic matter. I'll probably have to buy compost next year. You know, you hope that your little compost bin will be enough, but it never is. When it's just one person you don't produce that much. The nasturtiums, I started with just a few, and they self-seed everywhere and I've transplanted them around, cos they're such a tough little summer flowering plant. I'm trying to go for this polyculture thing, combining edibles and non-edibles, and flowers.
It looks pretty and you get pollinators. It creates diversity in a garden which is good for little insects and all the plants in general. It's a bit more like an eco-system.
You said that you started with vegetables. Do you eat from this garden?
There's always things to chomp on. But I'm definitely not self-sufficient in vegetables. I don't think that's my aim. I think as long as you can grow a few things that you can chomp on and put in your meals that's pretty good. Because of the light, because it's a little dappled, vegetables don't thrive. This garden here probably does better because it gets really good afternoon sunlight. I haven't really built the soil up, I've just planted a combination of things, natives, and tough things like the succulents around the tree because that's a really dry spot. I really like that spot. It looks pretty. And I love looking through the shape of the trees.
These are sunchokes. I thought I got most of them out, but you never do! But that's OK because they're pretty. I put 2 bird baths in and they've been such a hit with the little native birds in the area. I get families of grey fantails. They particularly like it. I've got a few salvias popped around because they're really good for bird attracting. The honey-eaters love them. These are Queen Anne's Lace, they haven't quite come out. This is a variety called chocolate, and you can see it's just started to get a brown tinge to it.
I'm growing a big meaty tomato. We had some of the seeds in the seed library. Periforme Abruzzese. I've never grown them before. I didn't know we had them in the Seed Library, I got them from Transition Farm. They grow seed that is adapted to local conditions.They're on the Mornington Peninsula, so not local, but still the seeds are more acclimatised to Victorian conditions. These are Black-eyed Susan, I grew them from seed. They're an ornamental yellow flower with a black centre, a daisy-like flower. I've never grown them before. I like trying new things. It's always fun, the surprise element, when you haven't grown things before.
I've grown all the summer flowers which are still growing at the moment, all from seed. The Queen Anne's Lace, the sunflowers. I've got a few dahlias dotted around. They're my Dad's dahlias. He was pretty mad about dahlias for a while. He's really into begonias now! So he gave me a few which are really nice cos in Autumn when other things start to die down they just spring to life. And they're really tough. Cos they've got a tuber, so they've got all their resources in there. You can grow them from seed. But tubers are a much more effective way of propagating them. Just separating, dividing the tubers every year, 'cos you lift them and store them and then put them back in. You can leave them in the ground as well, but if you get a lot of water they can rot. These are the red cos lettuce which are starting to go to seed now, but they've been amazing. Such awesome, quick, tough lettuce. That's become my favourite lettuce.
The scarlet beans are called seven year beans and I know someone who has one that's been growing for more than seven years and is thriving, so I'm going to leave them in the ground this year and see if they will re-emerge. I bought them as Scarlet beans and it didn't indicate that they were on-going, but maybe they are!
The Cherry Ballart was here. They're almost impossible to propagate because of the parasitic relationship they have with the eucalypts and their roots. So I feel lucky to have one in my garden. They're an indigenous plant. They're quite unusual because they look coniferous. And apparently the wood's really amazing for sculpting and they used to make boomerangs and other implements, First Nations people, from the wood. There's only a couple of them on there now, but there's a little fruit which is edible as well. They're one of the only native trees that produce shade, when they get bigger, in the bush, you can see them and the kangaroos like to have a little huddle under them on hot days, which is really cute!
With Clary Sage , you can get oil it. I'm growing it as an ornamental. And it's really tough. I'm trying to have plants that don't require too much watering. Because otherwise in Summer you have to be here every day watering and I don't have an irrigation system so it's all hand-watering. I'm just slowly trying to find plants that are happy not to be watered every day in Summer. And sages are particularly good because they are just tough, really, really tough plants.
I planted foxgloves and they did require quite a bit of patience because they don't flower in the first year and they need quite a bit of watering in that first year. So they're a bit of work. But they're beautiful. So structural. The bees love them. This is the first garden I've ever had that I've committed myself to, because I've lived in rentals all my life and it's been hard to establish gardens because you get attached to them. Lots of plants are from friend's gardens. Cuttings. You get to this point where you realise you don't need to spend loads of money on gardens. I did spend a bit to get it established. But now I just collect seed, get things off friends, occasionally buy something if you can't propagate it yourself. And then self-seeding. Lots of things are self-seeding now.
The garden is only 2 years old so I'm only just starting to see those moments happen. But more and more things are doing their own thing.I'm starting to follow my inclination more. I've started to be less of a planner and more spontaneous. Always thinking of seed propagation because you've got to be on the game with that. But otherwise I'm letting the garden do it's own thing now. I love that feeling actually. Because I did put a lot of work into it during the lockdown period. Every Sunday this is all I did. Sometimes I'd be gardening in the dark. I just couldn't stop. Because I really wanted to get it to a point of being established and then see what happened after that.
8. Repair Cafes- Castlemaine and Daylesford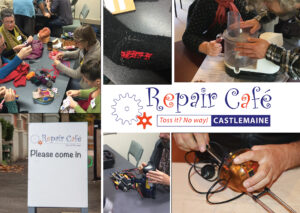 Castlemaine Repair Cafe
Castlemaine's Repair Cafe restarts for 2022 on Sunday January 30th. It's always the last Sunday of each month, 10am to 1pm at Castlemaine Community House, 30 Templeton St. Enter through rear garden to the back door.
Check out the calendar of dates.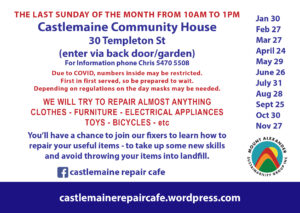 Daylesford's Repair Cafe restarts for 2022 on Sunday February 20th, 1-4pm at Victoria Park Pavillion.
Last year we started a mending broken hearts table- a new innovation and a great success.
How to Workshops in Daylesford: In addition to the usual range of repair stations- (including mechanical, electrical, sewing , bicycle, darning soldering and more), Daylesford will run a series of how-to workshops each month.  Workshops will include:
Chain saw sharpening and maintenance
Re-purposing knitwear
Basic woodwork
Taking things apart, putting them back together, buying repairable equipment
Home plumbing essentials
Maintaining and using sewing machine and overlocker
Introduction to power tools for women
Basic black-smithing
Garden tool maintenance
Learning to knit and crochet
Daylesford is looking for additional fixers and supporters  to be part of the organising team as well as people who can help with sewing repairs, shoe repairs, and basic jewellery repairs.
Here's some information on the Edinburgh Remakery, thanks to Castlemaine Repair Cafe's Chris Hooper.
The Edinburgh Remakery
UK
With funding from Zero Waste Scotland, the Edinburgh Remakery works to create jobs, reduce waste, and limit people's dependence on the consumer economy. They do so by fixing textiles, computers, mobile phones and furniture at low cost; by offering courses where people can learn to fix things themselves; and by cheaply selling and sometimes donating refurbished computers, furniture and more. They're currently trying to create more Remakeries throughout the UK. To learn more, visit the Remakery's website.
9. Newstead Arts Exhibition- Homesick
When: 5-27 February, 2022,  Sat & Sun, 10am-4pm
Free. All welcome. COVID Safe Plan in place.  Come and contribute your lockdown reflections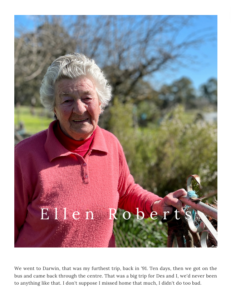 For some, 'homesick', stirred fond memories of a time when travel was easier. For others, 'homesick' stirred a thankfulness to be home safe. For many, homesickness was avoided as long as a loved one was nearby. And for others still, 'homesick' was better said 'sick of home' and brought out a widely shared frustration.  Homesick is a culmination of these visits, a collection of images and words which serve as a contemporary historic record of this shared experience.
You are invited to come and reflect further on your experience of these last two years, to contribute your own perspective on this time, and to be part of considering how we might continue to support and care for one another through times of isolation.
10. Australian Conservation Foundation- Bendigo
ACF Bendigo is asking people to write a response to the Victorian Government's New draft guideline for managing greenhouse gas emissions which is now live on Engage Victoria.This consultation relates to Environment, Melbourne and Environs, Great South Coast, Wimmera Southern Mallee, Loddon Campaspe, Barwon, Central Highlands, Gippsland, Ovens Murray, Goulburn, Mallee. Help EPA by providing feedback on new draft guidance to minimise the risk of harm to Victoria's environment and people from greenhouse gas emissions. Submissions close Tuesday, February 8.

You can also participate in ACF's 'platy-project' designed to get people out surveying for platypus, thereby filling gaps in platypus data. In February, ACF's Nature Outreach Network are running a pilot of the 'platy-project' in a handful of select areas, and if it goes well we will go national in August next year. One of the areas identified as a priority place is Bendigo. Maggie Riddington has contacted us to see if ACF Bendigo District would be interested in hosting a group platypus survey event in February? RSVP Deadline Sunday January 16th.

If you'd like to be involved in any of these three activities above email bendigodistrictacf@gmail.com or phone 0438889834.
11. Mt Alexander Sustainability Group- Bio-energy & Wararack
MASG has supported the Bioenergy project. Members of the Bioenergy team have been holding community listening posts around Castlemaine and lots of great conversations about the Bioenergy project were had. We will continue to hold these in 2022 as part of our ongoing community engagement. Keep a look out for news of locations and dates.
MASG is delighted to be playing a role in the Wararack Initiatives which launched on 9 December in Victory Park, Castlemaine. Almost two years to the day since Mount Alexander Shire Council hosted the Community Climate Forum which led to the declaration of a climate emergency, key community groups and Council launched the Wararack Initiatives, a collaborative, shire-wide response to the challenges posed by climate change. Formerly known as the ZNET Community Transition Plan, the project has been renamed The Wararack Initiatives – Wararack being a Dja Dja Wurrung word for 'silver wattle' – whose sap is symbolic of the connection that binds Community and Country.
You can read about the initiatives here . Consider registering to join a working group – it's going to take a lot of hearts and hands in this most important of missions.
For more information: Mount Alexander Sustainability Group, Level 1/30 Templeton St, Castlemaine  www.masg.org.au
12. Textile Workshops with Ilka White
Join Castlemaine-based textile artist Ilka White for these inspiring workshops- In January, February and May.

Here's links to the various workshops:
13. Sustainable Hepburn
Have your say…Hepburn Shire Council's environmental sustainability strategy is now open for community input.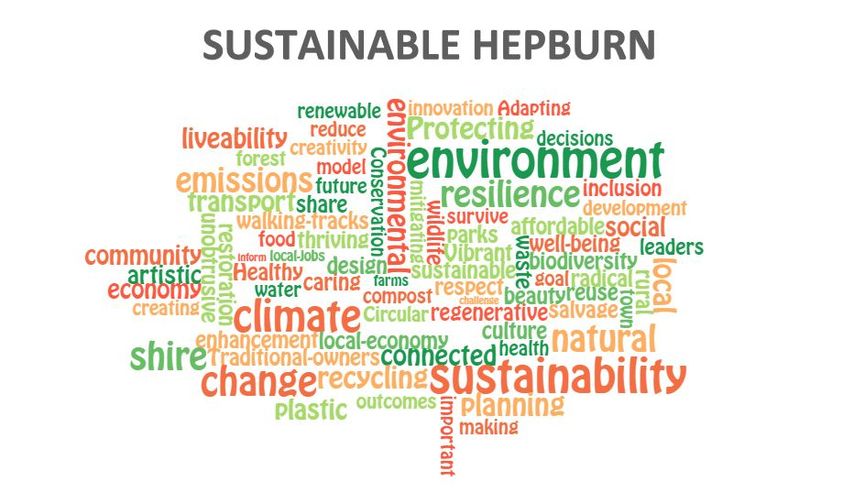 What ideas do you have to reduce our recycling contamination rates? Did you know that currently 36% of our recyclables collected in the Shire are contaminated?! We want to work with you and develop ideas into action during 2022 as part of Sustainable Hepburn. Have your say and let us know your thoughts. No idea is too big (or small)
https://participate.hepburn.vic.gov.au/sustainable-hepburn
On this page you will find:
Document library with relevant background and context for Sustainable Hepburn
Project timelines
Two surveys for ideas and input – one for individuals and one for community groups
An activity for community to mark places they value on a map and why
Buttons to take you to the four themes of Sustainable Hepburn
On each of the Sustainable Hepburn theme pages, an activity calling for ideas and actions for us to consider
Closing date is 30 January 2022. Pop up feedback sessions are expected during late Jan early Feb 2022.
For further information: Maree Grenfell, Sustainability Officer, Mobile: 0419731941 • Phone: 0353216495 • Email: mgrenfell@hepburn.vic.gov.au

14. Wombat Post & AGM
The Wombat Post has published a weekly edition for nearly two years with over a 1000 stories in total. We have maintained an events calendar and business and community directories. in 2021 a letters page and death notices were added in addition to contributions from regular columnists.
The Post continues to strive for balanced and accurate news stories and entertaining and interesting features to inform, engage and strengthen the Daylesford and Hepburn Springs community. The Wombat Post now regularly has over a 1000 local readers a week with over 2500 page views. In the last year we have had more than 100,000 views of our local stories.We strongly encourage community members to contribute to the Wombat Post. None of this would have been possible without the support of our members, our sponsors and advertisers and, of course, our contributors and subscribers.
The Wombat Post is community controlled and community run. Membership fees help pay for the website, insurance and running costs for the Wombat Post. Please take out a membership. Membership fees are $20 (or $15 concession) for a year. We encourage you to use our online membership and payment system. Click here to go to the membership page.
The Annual General Meeting will be held on Sunday, February 20th, 2022 at 4pm. You are most welcome to attend the AGM. It will be an opportunity to review progress, elect a new community board to oversee the operations of the Wombat Post and agree on priorities for next year. There will also be a guest speaker. If you want to have a say in the Wombat Post and vote at the AGM or stand for election, we encourage you to become a member by the 10th of February.
For further information: admin@thewombatpost.edu.au
15. Young Agrarians
Finding our way into agriculture through community, collaboration and borrowed land. Cait, Mads and Adam currently make up the young agrarians. We all live at the base of a volcano in the Central Highlands of Victoria on Dja Dja Wurrung Country (djandak). Though we're all at different points in our farming journeys, we've had the good fortune to come together, collaborate with local people, and bring together local resources while learning and contributing to our community.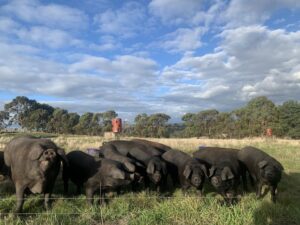 We currently have 16 Jonai Pigs at Orto Farm, which is riding distance from where we live. We will be learning how to raise pigs in a mobile system until March. When the pigs are seven months old, we'll take them to the abattoir, cut and pack them in Jonai Farm's boning room, and sell them to our friends, family and supporters. The profits from our sale will go towards funding a micro abattoir being built at Jonai Farm in the next 2 years.
It is extremely important to us that this abattoir is built. It'll enable local farmers and community to take back control of the slaughter of our animals, giving us greater control of the means of production so that our animals don't have to endure the trauma of being transported and slaughtered at a scale inappropriate facility.
Abattoir options have dwindled over the past 20 years, forcing small-scale pig farmers like us to use one of two abattoirs in the state. The abattoir we currently use, Diamond Valley Pork (DVP), slaughters 8000 pigs a day. DVP is owned by the largest meat processor in the world, JBS, who have charted a course of human and animal rights abuses, environmental degradation, and increasingly excluded small-scale farmers from their models.
In contrast, the abattoir to be built at Jonai will service our local community: exclusively small-scale farmers working in ethical and ecologically-sound practices. We know our animals, and deeply care about them and the land. Tam and Stu's abattoir will process around 1000 of our local farming community's animals each year, making it a 'micro-abattoir'. The micro-abattoir will be run by the local community, with eight people currently undertaking meat inspectors licences (Adam's one of them!).
Tam and Stu have given us 16 pigs and allowed us to access their waste stream. This is mostly brewers grain from Holgate Brewery in Woodend and whey from Long Paddock in Castlemaine, but also whatever weird and whacky industrial waste stream Stu hustles. These have included cheese, soy and oat milk, caramel syrup, a ton of chocolate, muesli bars and sesame snaps, and besan flour. Mara and Ralf have allowed us to farm on 7 acres of their farm (Orto Farm), and we have agreed to give them one of the pigs we raise in exchange for use of their land.
Land prices have increased to the point that repaying a mortgage from the income you can make from the land is not sustainable. Young farmers who aren't inheriting agricultural land will need to find other means to access land to grow food, feed people and make a living. We believe that share-farming/farming on other people's land, while building and fostering collaboration in our community, is how our generation of farmers will access land for agriculture.
We have been lucky to continue the work Tam and Stu have done in the last 10 years to build community and foster collaboration and abolish competitive mindsets. Our intention with this project is to continue this good work and foster even more connection and collaboration in our immediate community.
We would also like to share the good work AFSA has been doing with FOOPL (Farming on Other People's Land) to connect landholders with share-farmers and give guidance on land sharing agreements.
For more information: https://theyoungagrarians.squarespace.com/
16. Western Victoria Transmission Network Project
Hepburn Shire Council is strongly opposed to the proposed route of overhead transmission lines and the extremely large terminal station to be located in the Shire as part of the Western Victoria Transmission Network Project, announced by AusNet Services in November.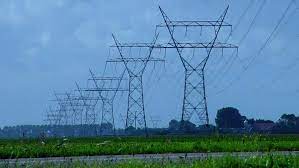 "We are extremely disappointed at the lack of transparency and poor community consultation with this project and we are calling for a full review by the State Government. We understand the announcement will be very concerning for members of our community," said Mayor, Cr Tim Drylie. "We have been advocating strongly on behalf of the community and are extremely disappointed that the concerns of Council and the community have been ignored. The upcoming Environmental Effects Statement (EES) process will be vital and Council will be making a strong submission," he said. "We will also be supporting the community to make submissions during the EES process by holding information sessions in early 2022."
"While Council is highly supportive of renewable energy, our clean energy future must be based on trust with community and we are strongly opposed to the transmission lines being above ground and along the route proposed. It will have a significant impact on our valuable agricultural land, significant landscapes and the health and wellbeing of local people. The proposed lines will also impact tourism, a significant part of our local economy, by diminishing overall amenity and the visitor experience."
You can read more on Council's position or about the project on the WVTNP website
17. Preparing  for Summer

Summer brings an increased risk of grassfires and bushfires. Here are some things you can do to make sure you're ready and prepared. Landowners are responsible for ensuring their property is ready for the increased risk of fire. Here's some suggestions:
Keep grass and undergrowth around buildings under 10cm high.
Remove flammable fuels around buildings (including leaf litter).
Move fine fuels (sticks or flammable items smaller than your little finger) and woodpiles away from buildings.
Each summer, the Country Fire Authority (CFA) introduces the Fire Danger Period. It's a time where the CFA restricts the use of fire in the community to help prevent fires from starting. The 2021/2022 Fire Danger Period in our Shire starts at 1am on Monday 13 December. Find out more about the Fire Danger Period at the CFA website.
Download the VicEmergency app on your phone and set up watch zones or visit the Vic Emergency website.
Prepare your personal emergency kit which should include essentials such as bottled water, foods, medications, a change of clothes, phone and charger, important documents and more. The CFA have some good resources to guide you.
18. Free Firewood for Hepburn Shire residents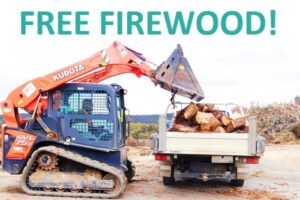 Hepburn Shire Council is providing free firewood for residents as part of the storm recovery program. Firewood is available from the three transfer stations in Daylesford, Trentham and Creswick . Bookings are currently available for firewood collection at the Trentham transfer station on Monday January 31st and Monday February 7th. For more information contact Ryan Turner on  0477 970 828.
Here's the link: Free Firewood For Residents of Hepburn Shire – Trentham Tickets, TRENTHAM | Eventbrite
19. Award for Harcourt Organic Farm Cooperative

 
Harcourt Organic Farm Coop (HOFC) won Mt Alexander's Business of the Year  award for 2021.The Co-op was also declared Agribusiness of the Year. This co-operative of farmers grow and sell organic food locally via farmers markets and community supported agriculture.
HOFC describe themselves as 'a group of farmers working together to regenerate our farm, feed our community, grow our potential and radically change the food system'. The Coop is a collaboration of diverse organic farmers who lease land on a single farm in Harcourt. "We are passionate about learning our craft, feeding our community, and making direct and meaningful connections with our customers, for example through Community Supported Agriculture."
Current members are:
The Orchard Keepers— The Orchard Keepers are a collective of friends:  Yoann, Terry, Ingrid & Alex who take over from Ant who previously leased the orchard as Tellurian Fruit Gardens. We manage an organic fruit orchard growing cherries, apricots, peaches, nectarines, plums, apples and pears. Selling through CSA shares, farmers' markets, pick your own, farm shop, and custom orders.
Gung Hoe Growers—Mel Willard and Sas Allardice are the two hoes who make up Gung Hoe Growers. They grow real, dirty, food and build soil, belly laughs and veggie porn. They feed their local community through veggie boxes, a seasonal farm shop and various restaurants and cafes.
Sellar Farmhouse Dairy—Tessa Sellar runs a micro-dairy with the help of her partner Oli, milking 10 cows using sustainable farming principles, processed on-site into fresh milk, yogurt and butter. Sold locally through CSA subscriptions and farmers markets.
Carr's Organic Fruit Tree Nursery—Under the mentorship of Merv Carr who has been grafting and budding heritage fruit trees for over 50 years, Katie Finlay and Sas Allardice are continuing the tradition. Carr's Organic Fruit Tree Nursery grows a huge variety of quality heritage fruit trees for sale in winter as barerooted trees.
The aim of HOFC is to make the farm as productive and profitable as possible, within a collaborative framework and using regenerative and organic principles. We're looking for new members! Find out more here. "We reckon this new way of farming will be good for ageing farmers like Katie and Hugh who want to step back from active farming but don't want to sell the family farm, for emerging farmers who want to get started but can't afford land, and customers who are yearning for a connection to the farmers who produce their food.
20. Castlemaine Farmers Market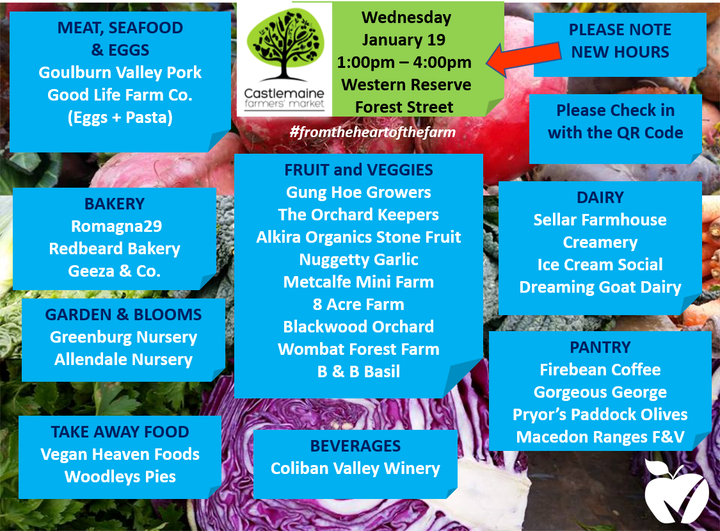 Congratulations to Castlemaine Farmers Market who received a Mt Alexander Shire special COVID-19 Business Resilience Award for adapting so well in pandemic times.
The next monthly Farmers Market will be held on Sunday, 6 February 2022
The weekly market is on Wednesdays 1.00-4.00 pm at Western Reserve. Note change to an earlier time slot.
Every Wednesday afternoon get your weekly market basics, including fresh, seasonal vegetables, fruit, bread, dairy, honey, eggs, meat, wine and several other things, in central Castlemaine. It is local, it is fresh, it is delicious. You can either shop for what appeals on the day, or pick up online pre-orders (pre-order via each stallholder's website, facebook page or phone number directly).
The market encourage regenerative farming practices and provide a launch pad for new farmers and producers. All hyper local. Mt Alexander Shire producers are prioritised, with farmers close by our shire accepted on a case by case basis.
21. Bike and Skate workshops- Castlemaine & Newstead
Tweens and teens heading to secondary school in 2022 are encouraged to join our On Your Bike workshops in Castlemaine on 19 and 20 January, and in Newstead on 25 January. Participants will learn bike skills, road rules and get to know local bike paths.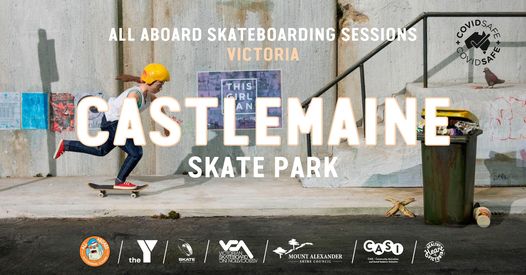 Plus there's skateboarding workshops at the Castlemaine Skatepark, from 4.00pm to 6.00pm on January 20 and 27. Workshops are free, for all abilities, and suited for ages 8-18. They're supported by Mt Alexander Shire Council, Healthy Heart of Victoria, Community Activation and Social Isolation Initiative (CASI) and the Victorian Government.
NEW DATES!!
Learn to skate with the FREE All Aboard Skateboarding Sessions! ALL are welcome!
Castlemaine Skate Park!
NEW DATES: 4pm-6pm
Thursday 20 January
Thursday 27 January
Thursday 3 February
Thursday 10 February
Thursday 17 February
Thursday 24 February
Thursday 3 March
Thursday 10 March
Thursday 17 March
Skateboards provided! Please bring your own helmet if you have one, or we can can provide.
22. Trial Composting System- YIMBY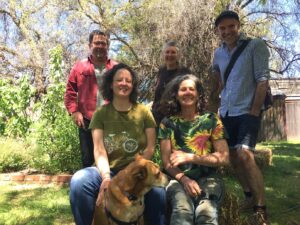 YIMBY has hit the ground running in 2022 with 10 new compost sites now in operation. YIMBY stands for Yes in My Backyard and is a trial composting system that aims to reduce 'organics' entering the landfill stream where they can cause nasties like methane.  YIMBY also aims to increase our communities capacity to grow food or contribute to good soil health, as well as be connected as a community, by simply being in touch with our neighbours at a practical level.
Promoting interdependence, and moving away from reliance to 'big infrastructure' has been a key goal of many movements, such as the Transition Towns movement, or the Relocalisation movement. We are hoping that during 2022 we demonstrate that compost is doable at a small scale, but that household, by household, we create big changes in the way we perceive 'waste'.
The YIMBY team, pictured have a few runs on the board locally collectively and individually, and are excited at what we can together achieve. Funding from Sustainability Victoria enabled a project worker, Liz Patterson, to be employed (not pictured). Stay tuned for updates at yimbycompost.com or follow us on The Hub Foundation's Facebook or Instagram pages.
23. Castlemaine Artists Market
In 2022 you can get your fix of coffee, music and handcrafted treasures.
24. Saltgrass Community Radio & Podcasts
Saltgrass focuses on salt of the earth people and grassroots change. The radio program and podcasts are produced on Djaara country in Central Victoria. Each episode is a new story, a different angle and a fresh voice. These in-depth interviews feature all sorts of everyday folk, including farmers, psychologists, ecologists, artists, change agents, and scientists about what they are doing to address the climate emergency.
Informative, warm, wise and insightful, Saltgrass is worth a listen. Saltgrass airs on MAINfm on Tuesdays at 4pm. MAINfm 94.9 
MAINfm is Saltgrass' home station. They are where Allie cut her teeth as a broadcaster. An award winning community radio station with a huge range of shows on the program.
Recent Episodes
In case you have missed any of our most resent episodes here they are! We've heard the chickens clucking away as we discussed soil in Dr Jess Drake's backyard, we've heard about how councils working together can fast track renewables across vast distances with Rob Law and then we report back from said vast distance in an interview recorded on a trip to Mildura earlier this year. Finally we hear from Cam Walker from FoE about the mixed results of COP26.
Saltgrass is up to 72 episodes and counting! By the end of season 4 there will be over 80 episodes. To listen to podcasts click on this link: https://saltgrasspodcast.com/explore/radio/
You can subscribe to Saltgrass on your preferred podcasting app.
25. Castlemaine Oscars Youth Film Competition 2022
The COscars is an outdoor youth film festival featuring a short film competition that aims to showcase the talents of young people aged 8 to 25 years. Selected entries will be presented to the public at the COscars Youth Film Festival on Friday 8 April 2022 at the Village Square, Castlemaine.
Prizes will be given to the winning film in each category:
Snapshot:
8-13 years                   $50 cash
14-18 years                 $50 cash
18-25 years                 $50 cash
2.  Short:
8-13 years                   $100 cash
14-18 years                 $100 cash
18-25 years                 $100 cash
3.  Short Film:
Snapshot and Short categories: Creativity, originality and story-telling will be more highly considered in judging than production quality. You don't need a flashy camera to make a great short film. You can use any type of camera – mobile phone, tablet etc.
Short Film: Judges will consider production quality, creativity, originality and story-telling.
Your film can be any genre or theme and you can use any kind of film-making technique (including animation, stop motion or live action).
Deadline for entries is midnight on 20 March 2022. For more information, contact Shannon Lacy on 5471 1700 or youth@mountalexander.vic.gov.au
26. Let's Pivot- Supporting Community Leaders & Organisations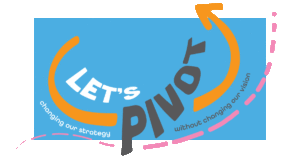 Let's Pivot is an online program to support community leaders, organisations, and individuals
adapt to the current times and move forward with success!
FREE professional development for creatives, available up until April 2022. This is via ArtsACTION – a program providing inspiration, workshops and resources to support creatives of all kinds. ArtsACTION assists with getting into action, working collaboratively, and refining innovative methods for success.
If you'd like to bring Let's Pivot to your community, please get in touch here
Providing inspiration, information, digital connectivity, adaptation ideas, and real time support to wherever you work best!
This Let's Pivot online program includes: 
27. Walking Together Towards Reconciliation- A Reflection from Nalderun
RECONCILIATION – ARE WE ANY CLOSER?
The 'Yes' vote in the 1967 referendum changed the Constitution to allow the Federal Government to legislate for Indigenous Australians, hence First Australians in each State and Territory lived under quite different law regimes. Significant events followed: these include the hand-back of land to the Gurindji (1975); 20,000 Aboriginal people marching in Sydney to demonstrate their survival in response to the 1988 Bicentennial commemoration of the arrival of the First Fleet; the Royal Commission into Aboriginal Deaths in Custody (1991); the Council for Aboriginal Reconciliation (1991); the Council for Aboriginal Reconciliation (1991); Keating's Redfern Speech (1992); the Mabo Judgment (1992) and subsequent Native Title Act; the Wik decision (1996); and the Bringing Them Home Report (1997).
In the lead up to the 2001 centenary of Federation, the Council for Reconciliation organised Corroboree 2000: a meeting of dozens of high-profile Indigenous and non-Indigenous leaders on Sorry Day, and the Walk for Reconciliation across Sydney Harbour Bridge next day. At the Corroboree meeting, the Australian Declaration Towards Reconciliation was presented. It concluded with 'Our hope is for a united Australia that respects this land of ours; values the Aboriginal and Torres Strait Islander heritage; and provides justice and equity for all'.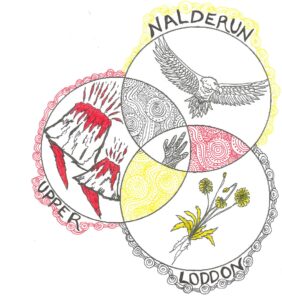 So what does Reconciliation mean? Dictionary definition: restoration of friendly relations, process of two people or groups in a conflict agreeing to make amends or come to a truce. Reconciliation can be seen in action in some relatively recent events. However there continue to be appalling breaches of what Reconciliation should mean more centrally in our shared Australia.
The Corroboree walks saw 250,000 Indigenous and non-Indigenous people streaming across the Harbour Bridge the day after Sorry Day 2000; Brisbane's silent march was held a week later with 60,000 participants; Melbourne's Walk for Reconciliation was attended by 300,000 people on 3 December 2000. Scores of smaller walks were held in other state capitals and regional towns. These peaceful demonstrations, symbolic of moving from the injustices of the past to a new togetherness, illustrated shifts in public mood and the growing awareness of the importance of reconciliation and the need for a national apology. In the same year, Cathy Freeman's win at the Sydney Olympics united Australians, but later the energy of the Bridge walks was challenged, in part due to the political stance of the government of the time. Practical as well as symbolic action was needed, and some significant actions were a long time coming.
In 2001 the Council for Aboriginal Reconciliation was replaced by a new, independent body, Reconciliation Australia. According to Reconciliation Australia, the ultimate goal is to build strong and trusting relationships between Aboriginal and Torres Strait Islander people and other Australians as a foundation for success in the goals of closing the gaps and sharing a sense of fairness and justice.
Since 2000, significant actions include the Close the Gap campaign for Indigenous equality in health, education etc (2006); the Emergency Response in the Northern Territory (2007); the Apology on behalf of the Nation (2008); the Recognise campaign to amend the Constitution (2012); and the Uluru Statement from the Heart (2017), unfortunately rejected by the Turnbull government.
Victoria was the first Australian state to pass Treaty legislation (2018); the Budj Bim Cultural Landscape was given World Heritage status (2019). In 2020 the Black Lives Matter marches protested Aboriginal and Torres Strait Islander deaths in custody and were attended by tens of thousands of Australians. That same year, mining company Rio Tinto destroyed two 46,000-year-old sites in the Juukan gorge, Pilbara, illustrating the need for protective legislation of important traditional sites. It is yet to be passed.
In Castlemaine, in partnership between the Shire Council, the Aboriginal and Torres Strait Islander community and the broader community, a Sorry Day commemoration has been held each year since 1998 and a Reconciliation Week exhibition mounted annually since 2000. This year, the Victorian Government is setting up the Yoo-rrook justice commission to investigate both historical and ongoing injustices against Aboriginal people, as part of the truth-telling process called for by the Uluru Statement from the Heart.
Nalderun is a service that supports the Aboriginal Community, led by Aboriginal people. Many people and organisations in the Mount Alexander Shire contribute to Nalderun; the name is a Dja Dja Wurrung word meaning "all together".
More information can be found at www.nalderun.net.au
28. Food for Thought
28.1-

COVID-19: Capitalist and postcapitalist perspectives
Abstract: The Covid-19 pandemic has exposed weaknesses of capitalism as an economy and polity, and revealed the latent potential of postcapitalism. A novel coronavirus is more likely to arise given massive industrial agriculture; the state of health care sectors is a result of neoliberal policies; the pandemic's impacts were characterised by capitalist inequities; economic repercussions expose a crisis-prone system. Conversely, responses included pandemic solidarity and sharply increasing mutual aid groups. Postcapitalist currents have been arguing for localisation of economies and autonomous governance for decades; the Covid-19 pandemic reveals the rationale for these calls and the urgency to apply such approaches.
28.2 – Ancient Futures Reflections from Helena Norberg-Hodge- Local Futures
In Ladakhi Buddhist philosophy, it is said that time – like space – has no beginning and no end; that it is cyclical, not linear.Our culture, on the other hand, is dominated by the widespread notion of 'progress' as a technological march towards an ever 'improved' future. But let's think a radical thought: perhaps the future will look more indigenous than technological. Perhaps progress will not involve an onwards march, but an about-face.
My experiences in the ancient, nature-based culture of Ladakh enabled me to view Western industrial culture, as it were, from the 'outside'. And what I'm seeing is a cultural turning– towards ancient futures. In my book, Ancient Futures, I described my encounter with the Ladakhi people in the mid-1970s. They were by far the happiest and healthiest people I had ever met. Children rarely cried. Adults were hardly ever stressed or pressured for time. Food was produced sustainably and in abundance. And people's smiles were almost constant – wide and uninhibited.
Over many years of living with the Ladakhis and speaking their language, I came to realize that their profound happiness was, above all, a consequence of strong communities, shaped by human-scale structures that ensured close, accountable, intergenerational relationships with one another and the natural world. The Ladakhis' well-being, in other words, arose out of a deep connection to all of life. By promoting localization ever since, I have been promoting a future based on that ancient wisdom.
Even in the 'brave new world' of 2021, I am witnessing the beginnings of such a future. I am seeing a return to practices that remind me of what I saw in traditional Ladakh: fathers carrying babies on their backs; communities sitting in circle; young people choosing to leave their screen-based jobs to become farmers; informal networks of mutual aid; friends gardening, cooking and baking bread together; families choosing to live on the land and developing relationships with the animals and plants around them.
These are examples of what I call 'ancient futures microtrends'. They are reinforced by increasing respect for indigenous wisdom, for women and for the feminine, love for wild nature, a growing appreciation for all things vernacular, handmade, artisanal and local, and the emergence of alternative, ecological practices in every discipline: from natural medicine to natural building, from eco-psychology to ecological agriculture. Although these disciplines have often been the target of corporate co-optation and greenwashing, they have invariably emerged from bottom-up efforts to restore a healthier relationship with the Earth.
Unsupported by government and unrepresented in the media, this florescence of alternatives gives me a deep faith in human nature, and hope for the future. I believe that humanity's intrinsic wisdom – our innate compass towards connection to life – is revealed in these many initiatives. And if enough of us link hands, we have the potential to create a movement powerful enough to overcome the top-down forces of domination, dependence and division that are so destructive to people and the biosphere. Keep this in mind whenever you feel – as we all do, at times – that the system is too big to change, or that global corporations are too powerful, or that the future is completely out of our control.
To quote Jeremy Lent in my recent conversation with him: "The word 'future' itself can be seen not as a noun but as a verb. It's the unfolding of what all of us are doing right now that creates the conditions for whatever happens next."
Our new Local Futures Podcast episode, 'Shifting Paradigms' with renowned systems thinker Jeremy Lent, is the perfect listen as we enter the New Year.
Jeremy has been described by journalist George Monbiot as "one of the greatest thinkers of our age." In this conversation with Helena Norberg-Hodge, he outlines worldview transformations that contribute to a vision for a more sustainable and humane future. It's a future that is within our grasp – but to achieve it, we need to change our thinking.
Our second World Localization Day brought together over 80 community groups in 30 different countries to run place-based celebrations of the localization movement. It forged powerful networks that have continued to raise awareness and conduct hands-on work. You can keep up to date with these groups and networks through our World Localization Day Partners page. Watch the recorded conversations from the event here.
Our short, animated film LOCAL: A Story of Hope did a lot in 8 minutes.
Published in  Emergence magazine – january archives , 2022. Through his observations of cranes, butterflies, and salmon in the course of their annual migrations, cultural ecologist and philosopher David Abram reflects on the deep intelligence that lies at the heart of migration patterns. You can reasd the essay and also listen to David speaking.
28.4 Global Democracy News- Climate Policy for the People, with the People
How Citizens' Councils with Direct Democracy can help Climate Policy get on its Feet
The OECD speaks of a "deliberative wave" and refers to the rapidly increasing number of citizens' councils and assemblies around the world. Numerous lottery-based citizen participation models aim to resolve blockages to climate action while bringing the public's perspective to bear on climate policy. In Ireland, France, UK, Scotland, Washington State, Scotland and Germany and many more countries, the procedures have been completed and show recommendations with ambitious and socially fair climate protection. Partly, the procedures have been initiated by governments and parliaments, partly, as in Germany, to influence the coalition talks and for the climate protection conference COP 26 in Glasgow, started and financed by civil society.
These opportunities for deliberative citizen participation become truly effective when they are combined with the direct democratic instrument of binding referendums, as in Ireland on the issue of abortion and same-sex marriage. In the motherland of direct democracy, Switzerland, experts around the Green Party's Balthasar Glättli are also planning to link citizens' councils with the instruments of direct democracy.
In the rest of the world, citizens' councils and citizens' assemblies – which are not quite the same in concept – are usually only consultative, i.e. they advise on the final decisions in parliaments and governments. There is a danger that well-organized and financially strong interest groups will once again pressure politicians not to implement the usually ambitious proposals and recommendations from the citizens' councils and assemblies on a 1:1 basis. This is what has happened in France, despite President Macron's promises to the contrary. At the EU level, it remains to be seen how the input of the citizens' councils will be taken seriously at the conference on the future of the EU.
But there is one thing that these participation formats do achieve. They make climate protection policy understandable, break down complex interrelationships into the realities of people's lives, and they refute the excuse of many politicians that they are planning more ambitious climate protection anyway, but that the population is not yet ready for it, such as the yellow vests in France. On the contrary, the experiences of the Citizens' Councils and Citizens' Assemblies on climate protection show that it is the population that must succeed in bringing politics along rather than the other way around. We will support them in this.
28.5 When you don't have capital to buy a farm – the other side of share farming story
On the first episode of our 'Share Farming' Season we explore the other side to the story of our most popular episode of Season 1: a conversation with Katie and Hugh Finlay, founders of the Harcourt Organic Farming Co-op. As ageing farmers who saw they had a responsibility to nurture a future generation land stewards, Katie and Hugh finally landed on share farming as a fabulous solution.
This time around have a conversation with young farmers Sas Allardice (one half of Gung Hoe Growers) and micro dairy farmer Tess Sellars, both members of the Harcourt Organic Farming Co-op. With little capital, Sas and Tess knew they had to think outside the square when it came to accessing land and equipment. We hear how they made it work for them — legally and financially – and the hard work, strong values, and sense of humour that helped them along the way.
 Links and resources:
account_boxRegenerative Agriculture AlliancelabelEarth Sciences