When we dare to face the cruel social and ecological realities we have been accustomed to,
courage is born and powers within us are liberated to reimagine and even, perhaps one day, rebuild a world.
(Joanna Macy, Entering the Bardo)
2. Repair Cafes, 'how-to' workshops and right to repair
Next Daylesford Repair Cafe
When and Where: Sunday July 18th, 1-4pm at Victoria park Pavillion (Daylesford/Ballan Rd)
What : Special darning workshop- 1.30 to 3.30pm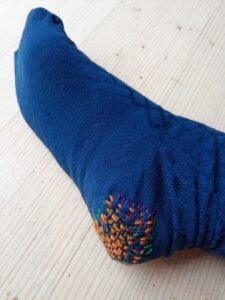 Say goodbye to throw away fast fashion and wear your beautifully mended clothing with pride. Local crafters Jackie and Glen will be available to give one on one lessons in darning. Invisible darning and bold decorative darning will be covered.
Bring your damaged socks, knitwear, coats or denim jeans to be repaired. Also sewing needles (large eye darning needles especially), sewing cottons, embroidery threads and knitting yarns, small sharp scissors and a darning tool such as a wooden darning mushroom, (or an orange or apple can be used).
See you then for a cosy afternoon of stitching.
Next Castlemaine Repair Cafe
When: : Sunday July 25th, 10am to 1pm, .
Where: Castlemaine Community House, 30 Templeton St
Next Bendigo Repair Cafe
When and Where: Saturday July 17th, 10am at the Old Church on the hill
What: Creative ways to mend woollen clothes
Article from The Guardian on the Right to Repair (thanks to Chris Hooper)
It should be easier for Australians to get their smartphones, tablets and other devices repaired or replaced, the Productivity Commission has found.The commission reviewed the so-called "right to repair" in Australia and received more than 300 submissions and comments. Many consumers complained that companies were making it harder and more expensive to get devices repaired by anyone other than the manufacturer. The most common issues with phones, for example, are smashed screens or the need to replace the battery, but  increasingly, companies like Apple and Samsung are making it harder for consumers to repair it themselves – or get it repaired by anyone but Apple or Samsung.
Kevin Purdy, a journalist at the repair site iFixit, told Guardian Australia earlier this year a major issue preventing people from fixing their own devices was the increasing cost of parts, which often meant a repair was as expensive as a replacement. "The cost of the repair itself needs to be some reasonable fraction of the total replacement cost of the device or people just won't bother," he said at the time. "If it costs much more than about a third of the price of the new device, people tend to gravitate towards just buying a new one. The director of repair shop Phone Spot, Nicholas Muradian, told the Productivity Commission that Samsung parts were getting too expensive. "They make their LCD screens that are used to repair mobile devices available but at a price that is too high. That makes it hard for a consumer to justify the repair," he said. "I am finding that for the same price I am purchasing a part for, Samsung offers the repair to the customer at the same cost. This is an indirect method of putting a stop to third-party repair."
Manufacturers were also making it harder through software locks to prevent unauthorised repairs. Specific screws on devices that can only be unlocked by tools owned by the manufacturer are also increasingly common.
The commission's draft report, released on Friday, found the three main sectors where it was becoming harder to get repairs were mobile phones and tablets, motor vehicles, and agricultural machinery. The report contained seven recommendations to improve the right to repair and reduce the amount of electronic waste created in Australia. The commission's draft report recommends the Australian Competition and Consumer Commission provide a minimum expected durability for categories of household products. It also wants state and territory governments to introduce alternative dispute resolution methods for people with repair or replacement issues. The commission is also looking at whether consumer groups should be able to collect complaints about products and then lodge a "super complaint" to the ACCC. The commission's draft report also recommends making it against the law for companies to put warranty seals – that means stickers that break when the device is opened – on their products, after discovering seals in seven out of the 30 warranties reviewed including on the PlayStation 4, washing machines, mobile phones and high-end watches.Su ch a law already exists on most products in the United States.
The commission also suggested copyright law could be amended to allow independent repairers access to information and tools. Laptop manufacturer Toshiba in 2012 used Australian copyright law to send cease and desist notices to a hobbyist repairer website hosting laptop service manuals for Toshiba products.
Despite complaints about issues with repairability, the commission found mixed evidence that manufacturers were deliberately reducing the lifecycle of their devices, to force consumers to purchase the latest models."A lot of manufacturers will design their products to last as long as the consumer would want to keep a product," commissioner Paul Lindwall said. "A phone is a very intensely-used product … so the battery does get a lot more use in a phone so I'm not entirely surprised they only last two years. "Replacing the battery in the phone is not easy at all, obviously, that's a design issue, but … the evidence is often that people are swapping [the product] out before the end of life for a number of reasons."
The national television and computer recycling scheme should also be expanded to not just be about recycling e-waste but also allowing for products to be repaired and reused, the commission said, and the annual recycling targets should include products that have been repaired or refurbished. The commission has also recommended Australia better track where its e-waste ends up through the use of GPS transmitters on e-waste collected for recycling under the scheme.
The commission is set to hand its final report to the government in October and will hold roundtable discussions in the next few months on the draft recommendations.
3.

Shaping our history together- a narrative to stop racism
Shaping our history together, a narrative to stop racism is a series of workshops, including a day out on Country, to share our past history since colonisation, talk about ways to reduce racism in our communities and finding ways forward to a more inclusive and resilient future.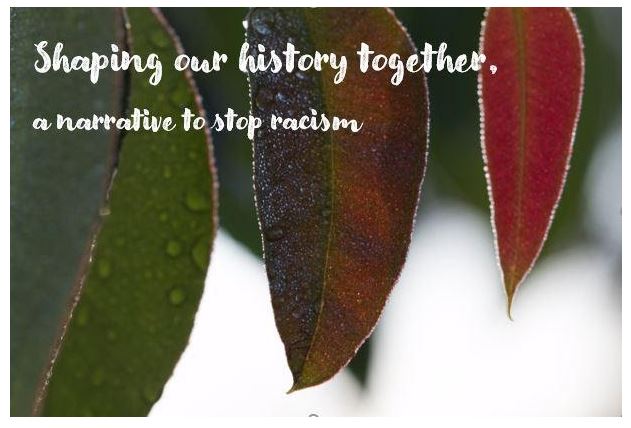 When: Sessions will be held weekly during term 3, starting Thursday 15th July 6.30pm and finishing at 8 pm
Where: Maldon Neighboorhood Centre.
Registration and cost: Register your interest at the Maldon Neighboorhood Centre on (03) 5475 2093.  Cost: $200 full price and $180 concession.
The sessions will be run by Aunty Marilyne Nicholls and other Dja Dja Wurrung representatives, along with Emmanuelle Dubuc who is the founder of Mirawara Outdoor Experiences Inc. Through the weekly sessions, the participants will discover Indigenous culture, especially Dja Dja Wurrung culture and talk about our common history since colonisation. The end of term will be celebrated with a field trip on the cultural landscape of the Dja Dja Wurrung people: Mt Dharrengower (Mt Tarrengower).
This project comes as a response to the Statement from the Heart, where Traditional Owners across the country, are seeking a Makarrata Commission to supervise the agreement making process between government and First Nations and truth-telling about their history (Statement from the Heart, 2017).  There cannot be reconciliation without acknowledging the continuing impact of colonisation on First Nation Peoples.  Participants will have a reading packet available and specific readings will be selected weekly to engage in deep discussions during class time.
This initiative has been sponsored by Mt Alexander Shire and Maldon District Community Bank.
4.
Resourceful Hepburn- Community Survey