The land is a sacred entity, not property or real estate; it is the great mother of
all humanity. The Dreaming is a combination of meaning (about life and all
reality), and an action guide to living. The two most important kinds of
relationship in life are, firstly, those between land and people and, secondly,
those amongst people themselves, the second being always contingent upon the first. The land, and how we treat it, is what determines our human-ness. Because
land is sacred and must be looked after, the relation between people and land
becomes the template for society and social relations. Therefore all meaning
comes from land.
(Mary Graham, Some Thoughts about the Philosophical Underpinnings of Aboriginal Worldviews, Australian Humanities Review – Issue 45)
……………..
All humans evolved within complex, land based cultures over deep time to develop a brain with the capacity for over 100 trillion neural connections, of which we now use only a tiny fraction. Most of us have been displaced from those cultures of origin, a global diaspora of refugees severed not only from land, but from the sheer genius that comes from belonging in symbiotic relation to it.
(Tyson Yunkaporta, Sand Talk- How Indigenous Thinking Can Save the world, Text Publishing Company, 2019, p.2-3)
………………………
In this March edition of Localising Leanganook you'll find information about:
Land Makes Life conversation with Tyson Yunkaporta and Anitra Nelson
Our Community Vision– Hepburn and Mt Alexander Shires
Castlemaine Free University- May presentation
Community Information Session – Hepburn's Planning Scheme Review & Independent Panel Report
Harvest season and bottling fruit
Activist Leadership Program
Repair Cafes and Workshops– Bendigo, Castlemaine &Daylesford
BirdLife Castlemaine District
Garden sewing guide for Daylesford area

Castlemaine Festival and Fringe 

Self-Reflection Conversations
Youth Advisory Group 
Home library service in Castlemaine
Bendigo Sustainable Living Festival
Community transition plan to zero net emissions- Mt Alexander shire
Hepburn's Community Engagement Policy
River detectives- connecting young people to nature
Free Energy Assessments & solar bulk buy in Clunes & Trentham
Water Storages Update & Regional Catchment Strategy
A forum on wastewater
Hands off the Clean Energy Finance Corporation– a local letter
Mount Alexander Eco-Housing Group
bHive Villages – Bendigo and Beyond
Making the community energy target a reality
Beyond Climate Grief – book launch-includes Castlemaine stories 
The Wombat Post- community news publication 
Libraries for the future– your views
My Home Network– report on community meeting in Castlemaine
Food for Thought: David Holmgren; Cities@Tufts lectures; Castlemaine Culcha Calendar and Ben's blog; Beyond conspiracy conversation- framing meaningful activism;Writing Beyond the Environment- Emergence Nature Writing Course.
1.
Land Makes Life- Tyson Yunkaporta & Anitra Nelson- Daylesford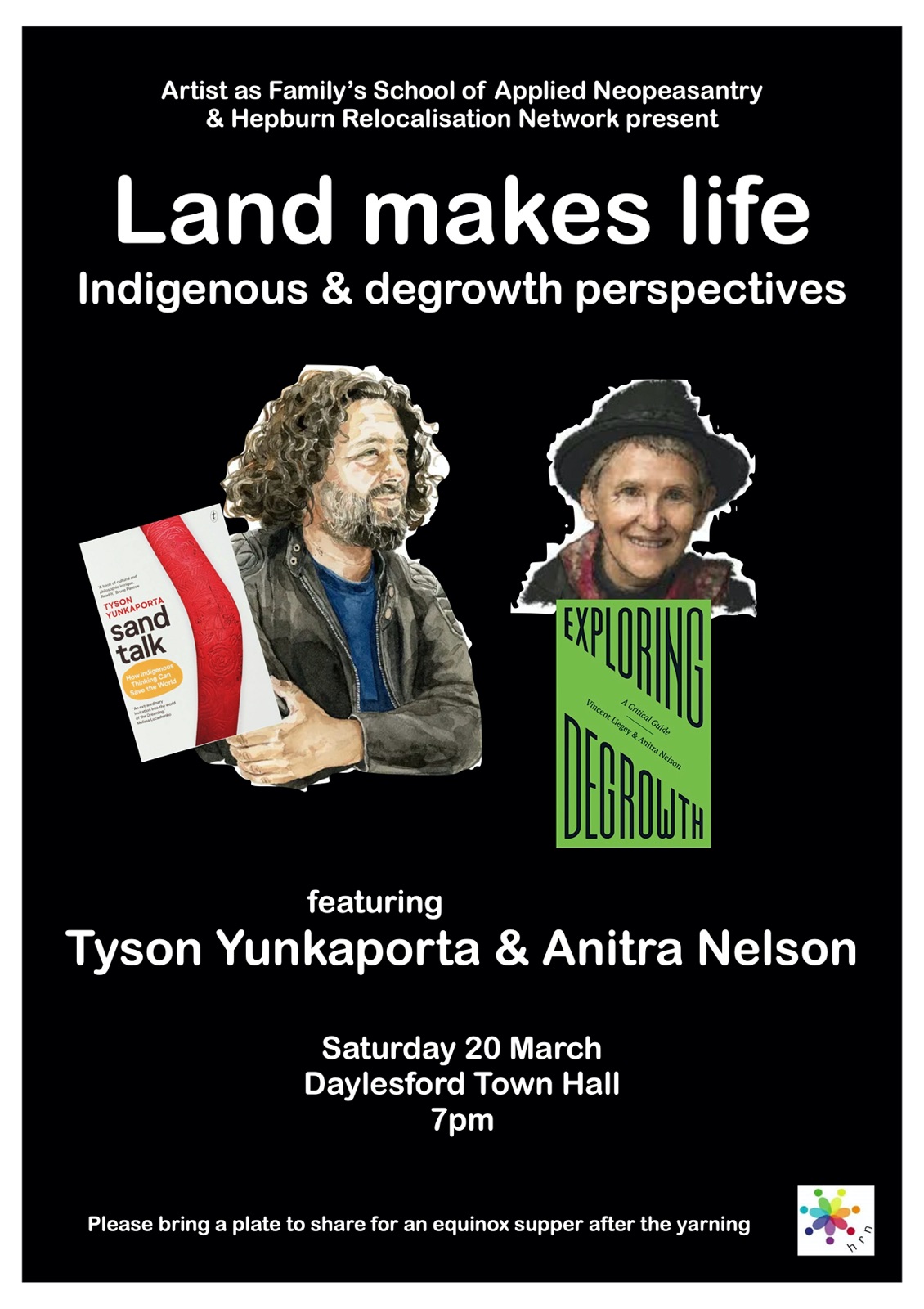 2.
Envisioning and planning for our communities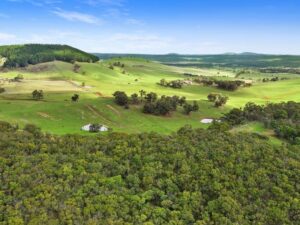 Both Hepburn and Mt Alexander shires are inviting us to have our say in the development of 10 year visions for both shires as well as 4 year plans. To make sure the shires understand our needs and aspirations and to help shape the future of this place we call home, here are a few ways in which you can share your views:
Both Shires need data to plan their focus and our input is the data needed. What's your vision? What do you love about living here? What do you want to keep? What do you want to improve? What brilliant new ideas do you have to make our home even better? What can Council's pull back on so that the money can go round? The more voices Councils hear, the better the future plans will be. Hepburn Surveys can also be completed by hand and dropped off at Daylesford library or council offices. Put your name and contact email on the survey so council can keep you up to date.
3.
Castlemaine Free University- May presentation
When: Monday 3 May 2021, 7-9pm
Where: Northern Arts Hotel, 359 Barker Street, Castlemaine, 3450
Topic: Tango, Samba, Salsa & Society
FREE — but the bar will be open for drinks to purchase.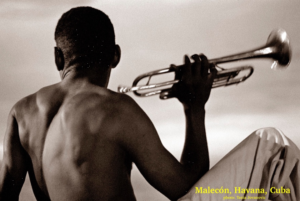 Hear and engage with Dr Ralph Newmark on the history of music and food in Latin America as a way to understand political, cultural, economic and social change in the region. Come and enjoy 'history through music and food' and participate in the Q&A.
 Dr Ralph Newmark is an historian and past Director of the Institute of Latin American Studies at La Trobe University in Melbourne (ILAS, 2008–2020). A media regular, discussing Latin American affairs, he presents a 3CR radio program on the history and music of Latin America and the Caribbean. Ralph developed the concepts of 'aural history' and 'tasting history' re. the innovative use of music and food to researching and teaching history.*
TOPIC: Tango, Samba, Salsa & Society: A History of Latin America through Music and Food— In this talk the senses are engaged by using music and food to explore political, economic, social and cultural themes in Latin American history. Tango is employed to analyse Argentina, Samba to understand Brazil, and Son/Salsa to examine Cuba. The history of Latin Americans in the United States and its foreign policy in Latin America are also investigated. It will provide historical understandings of some of the most important challenges of the 21st century: globalisation, neo-liberalism, persistent poverty, conflict, racism, sexism and environmental degradation.
*MORE on the SPEAKER
Ralph Newmark was co-editor of JILAS ~ Journal of Iberian and Latin American Studies (now JILAR) for over a decade, and is a past President of the Association of Iberian and Latin American Studies of Australasia (2006–2008). A specialist in Brazilian history, especially the Getúlio Vargas era (1930s–1950s), teacher of popular subjects, publications include a chapter in Australia and Latin America: Challenges and Opportunities in the New Millennium, ANU Press, 2014. In 2012 Ralph won an Australian Government Award for his pedagogic methodologies.
For more information on Castlemaine Free University — https://anitranelson.info/cfu
4.
Community Information Session- Hepburn's Planning Scheme Review & Independent Panel Report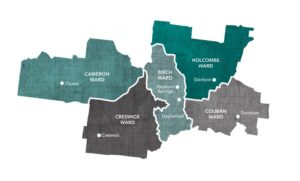 What: Community Information Session- Hepburn Planning Scheme
When: 5.30-6.30pm, Tuesday March 23rd
Where: Daylesford Town Hall
The independent panel hearing for Amendment C80hepb (Planning Scheme Review) has been completed and the final recommendations of the panel have been received. A copy of the panel report can be viewed and downloaded here: https://www.hepburn.vic.gov.au/wp-content/uploads/2021/03/Hepburn-C80hepb-Panel-Report.pdf
The  community information session will provide information on the panel report, what it means, and taking it from 'planning speak' to greater understanding.  Questions from the community  need to be pre-registered with Council and will be answered as part of the presentation.  Afterwards Council will complete a summary of question themes and provide answers as a FAQ. Council will consider the recommendations of the panel and make a determination on the progression of the Amendment at a special council meeting in late March. 
5.
Harvest season and bottling fruit
Given it's harvest season here's another of Brenna Quinlan's how-to illustrations. For more go to: https://www.patreon.com/brennaquinlan or brennaquinlan.com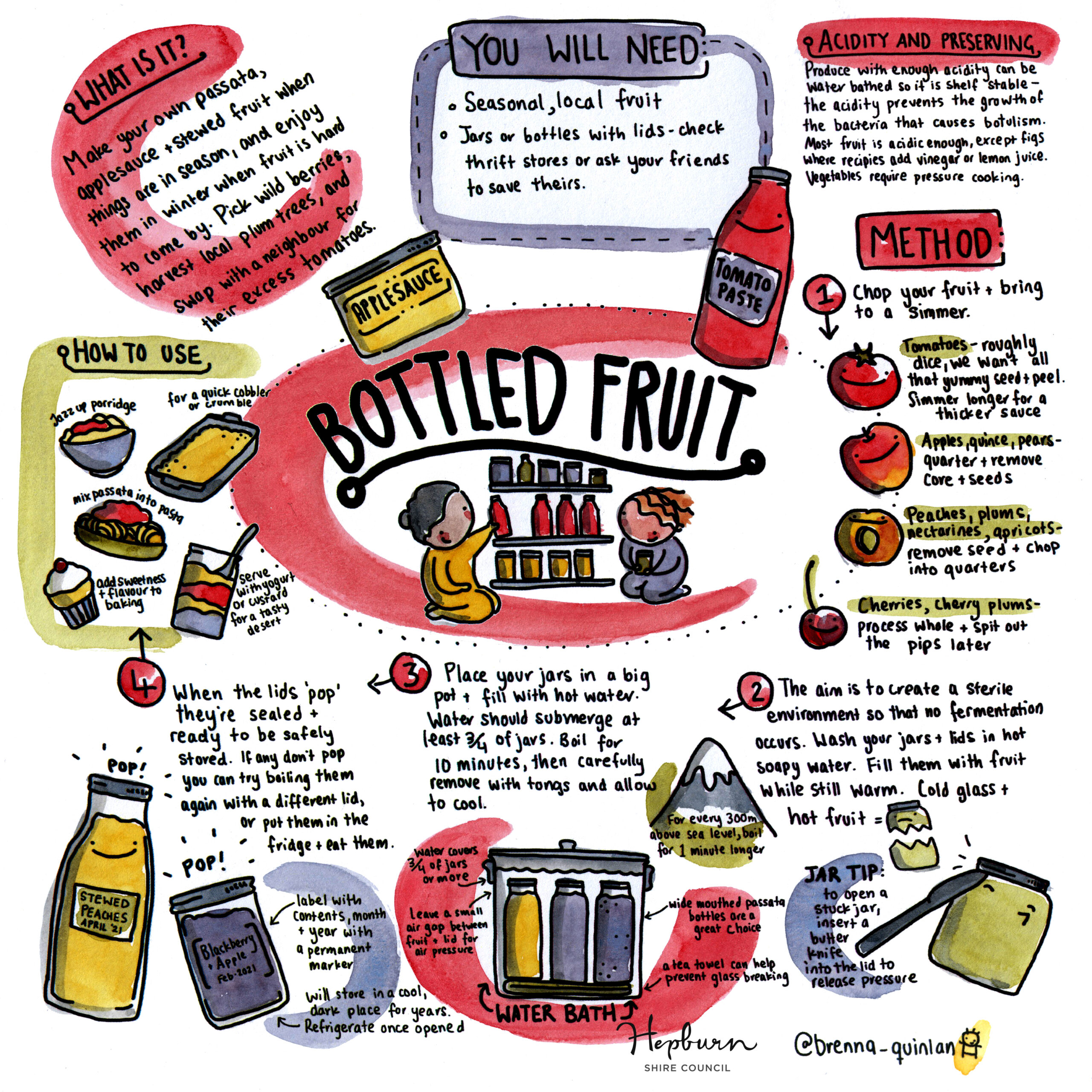 6.
Activist Leadership program- Castlemaine and district
A program for Activists, Artists, Community Organisers to develop Leadership that is Spiritually, Emotionally, and Nature Connected.
Louise Cook-Tonkin and Bernard Tonkin are offering an Activist Leadership Program to activists in Castlemaine's region – an exciting opportunity to build on your skills to lead and contribute to social change.The program will be run in modules throughout 2021 and aims to provide the type of ongoing support required to ensure leadership comes from a nurtured, resilient and strong place. This program is aimed at people looking for the skills to lead and use their gifts to contribute to social change, through accessing their deepest sense of who they are and how they should be in the world.
Are you an artist, soul-connected person, activist, or meditator?  In these times, all roles can contribute to creating and being the necessary change – it is only important to work out who you are at your core and tune in to how to live that fully. Are you concerned about the direction of the world and the challenges of these current times and looking for a way to lead positive change? Do you vacillate between wanting to take a purely spiritual path and wanting to be out in the streets protesting; fear being overwhelmed by the work of organising a campaign, or worry about stress and burnout from taking on a leadership role?
Active and spiritual paths are not the extreme opposites we think of.  When we are attuned to who we are at the deepest level, these two paths merge and the spiritual aligns with our action in the world in a way that empowers and emboldens us. To act purposefully requires a defined set of skills.  Strategic campaigning and a depth of nonviolence movement theory can allow us to use our energy and work with others more effectively.  Community organising skills develop our ability to work with others in building momentum for change.
Too often, people join campaigns and want to take action, but then burn out with the emotional stress. Sustaining purposeful action for change must rest on an emotionally supported person, working towards clarity and inner knowledge. A reflective peer-counseling technique will be an ongoing part of the program.
Nature connection, grounding, and centering practices will be a core part of the leadership groups and will help participants to take action in the world in a grounded way. We know that indigenous mentoring and connection will be a crucial aspect of this program, but are still developing the form of this at present.
 The course delivery will consist of a series of linked modules over the period of the year. For further details please see the website: https://www.louisecooktonkinshiatsu.com/group-work
7.
Repair Cafes & Workshops- Bendigo, Castlemaine and Daylesford

Bendigo
What: FREE Slow Clothing Workshop – Visible Mending  byBendigo Repair Cafe 
Where:  The Old Church on the Hill
When:  Saturday, 27 March 2021 from 10:00 to 12:00
Save a cherished piece of clothing or personalise your wardrobe with the art of visible mending.Two menders from the Bendigo Repair Cafe, along with Cate Green from The Institute of Imperfection, will take participants through a range of hand sewing techniques to mend your clothes with your own style and creativity, from subtle to sensational! We'll make sure you feel confident to pick up a needle and thread and cover up holes and stains to keep your clothes going longer. Come and enjoy a relaxing morning of stitching in good company and leave with the skills to make your wardrobe last longer.
Bookings: Class size is limited, bookings essential so you don't miss out.
What to bring: All materials are provided. If you would like to bring an item of clothing with a hole or stain and we'll work on it during the workshop.
Who: This workshop is aimed at people with little or no hand sewing experience and suitable for ages 12 and up.
Why: Slow Clothing is the fun and fulfilling alternative to Fast Fashion, a phenomenon that threatens our environment and takes advantage of vulnerable people.

Daylesford
Next Repair Cafe: Sunday March 21st, 1-4pm at Victoria Park Pavillion ( always the third Sunday of each month)
Mechanical, electrical, bicycle and clothing repairs. Knife and tool sharpening as well as testing of electrical equipment.
New fixers and supporters welcomed.
A series of how to/do it yourself workshops will start in April. More information in the April e-news or via https://www.facebook.com/daylesfordrepaircafe/
Castlemaine
Next Repair Cafe: Sunday March 28th, 10am to 1pm, at Castlemaine Community House. For more info: https://www.facebook.com/groups/castlemainerepaircafe/
Some Relevant Reading:
EU Right to Repair laws which require technology to last for a decade: https://www.independent.co.uk/life-style/gadgets-and-tech/eu-right-repair-technology-decade-b1809408.html?fbclid=IwAR1xtjSW9cWETdSpCq_uTLYBwPRrWeYYOxc2mLcfuLGWPRemwdT-ijwnEcQ
The Guardian- Humans throw away too much crap– https://www.theguardian.com/commentisfree/2021/mar/10/humans-throw-away-too-much-crap-it-has-to-stop?
8.
BirdLife Castlemaine District
Here's the Bird Walks Calendar for 2021. All levels of experience welcome – walks are a great chance to learn from and have fun with fellow birdwatchers. Held on the first Saturday of the month.
April 3, Leader: Cheryl Taylor and Ron Westcott; Location: Rise and Shine Nature Reserve, Sandon, Followed by BirdLife Castlemaine District Branch AGM
May 1, Leader: Damian Kelly; Location: Elphinstone, Joint walk with Elphinstone Land Management Association (ELMA)
June 5,  Leader: Clodagh Norwood; Location: Fryerstown;
July 3,  Leader: David Hewett; Location: Crusoe Reservoir, Bendigo
August 7,  Leader: Andrew Skeoch, Location: Private property in Strangways
September 4,  Leaders: Carol Barker, Location: Green Gully
September 10-12, Weekend Bird Camp – Hattah-Kulkyne National Park
October 2, Leader: Sue Boekel, Location: Muckleford Forest Newstead: Mia Mia Track /South German Track
November 6, Leader: Jenny Rolland and Euan Moore, Location: Tullaroop Reservoir
December 4, Leader: Jane Rusden, Mount-Alexander – Leanganook, Followed by end-of-year morning tea
Full details about each walk will be posted on the BirdLife Castlemaine District Facebook page https://www.facebook.com/BirdLife-Castlemaine-District-246773012585580/
For more information email castlemaine@birdlife.org.au or call/text Jane Rusden (0448 900 896), Judy Hopley (0425 768 559) or Bob Dawson (0417 621 691).
To download BirdLife Castlemaine's 2021 calendar – click here
(With thanks to Connecting Country post, March 4th, 2021)
9.
Garden sewing guide for Daylesford area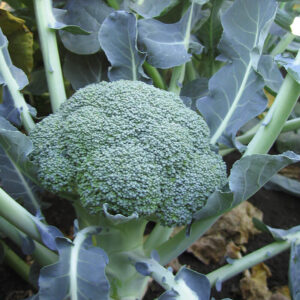 If you want to know what veggies to plant for this time of the year, here's a useful month by month cool climate guide :   Sow What When Guide 
10.

Castlemaine Festival and Fringe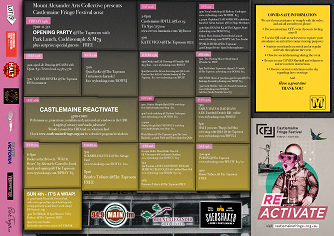 In addition to the main program for the Castlemaine State festival there's also a range of fringe festival activities, under the theme -Reactivate. Here's the link- https://castlemainefringe.org.au/
The main state festival program has a number of family friendly special events, performances and exhibitions-  sharing the joys of live music, the beauty of art and value of living in the moment with even the littlest of festival-goers. For more details  go to: https://castlemainefestival.com.au/
11.
Self-Reflection Conversations
About white privilege, structural racism, decolonising and being an effective ally
When and Where: The second series starts next Tuesday March 23 from 6 to 8pm, then March 30th and April 6  and 13, at the Castlemaine Community House.
To become good allies in the #BlackLivesMatter movement, to be a part of making real change in this space, the first thing white people need to do is look hard at ourselves and our culture. Listening to and learning from First Nations peoples and people of colour is important, but our culture is the one that needs to change.
To do this we need to start with reflecting on our understanding and attitude surrounding significant events impacting on Aboriginal people and our own beliefs and values – white privilege, structural racism and cultural bias. It is only when we have some knowledge and critique of our own culture and its systemic racism, and our own ingrained and often unacknowledged white privilege that we can go with open hearts and minds to find ways to work with and support Indigenous people and other people of colour.
Leanganook Yarn, in collaboration with John Bonnice, is offering our community a series of facilitated Self-Reflective Conversations for local people to start this difficult work. Four two hour sessions will be held over three weeks for a maximum of 12 people. There will also be train the trainer opportunities so that others are able to take forward this important work.
The cost for participation is on a self-selecting sliding scale. Facilitators will be paid, then any other income will be used to Pay the Rent (25%), and the balance set aside to provide learning and training opportunities in anti-racism work and/or for First Nations people, as they become available or are requested. The highest price points also allow subsidization for the lowest. We encourage bartering/exchange.
The price points are $550 – $350 – $150 – $50
To express your interest in participation, please email Emma King at reflectionconversations@gmail.com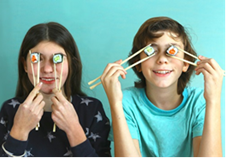 Mt Alexander shire is recruiting young people aged between 12 and 25 to join the Youth Advisory Group (YAG). The group plans and delivers local events and projects that directly benefit young people. They have delivered some fantastic projects including a youth awards festival, film competition, young makers' markets and more.  Members of YAG not only make a positive difference to the shire, but also receive training in areas such as public speaking, advocacy and event management. Apply before Friday 26 March.
13.
Home library service in Castlemaine
Do you know someone who is struggling to get to the library? It may be due to age, illness, or adjusting to life after the pandemic – sometimes the trip to the library is too tricky. We can help! Our Home Library Service is up and running, and we have some lovely volunteers who are keen to visit those in need. Give us a call (5472 1458) to discuss what options are available, or mention this to someone who may be interested in some library support.
14.
Bendigo Sustainable Living Festival
When: Saturday 27 March 2021, 10am-4pm
Where: Garden for the Future in White Hills
The festival will be dedicated to answering the question:"What can we do to contribute to a Sustainable Future for our City?" The Sustainable Living Festival aims to showcase the absolute best of sustainable living products, programs, goods, and active services in central Victoria. Attendees will have the chance to purchase, learn and explore many new and creative ways to live and then implement them into their everyday life at home and at work.
The layout of the festival and program of presentations will reflect the following themes:
· Repurpose Road – reduce, reuse, recycle, repair, compost.
· Power Promenade – solar, battery storage, renewables.
· Living Lane – sustainable construction materials, double glazing, tiny house info.
· Transport Terrace – electric cars and bicycles.
· Good Food Garden – local food systems, sustainable home gardens, regenerative agriculture.
· Conservation Corner – ethical approaches to tackling climate change and preserving our planet.
· Health and Wellbeing Wing – for mind, body, and soul.
· Resource Roundabout – an accessible repository for practical information.
For more information: https://www.bendigoregion.com.au/explore-bendigo/bendigo-sustainable-living-festival
After consultation with the community, ten recommendations have been developed and used to inform Hepburn's Community Engagement Policy and future engagement practices. Key areas considered included Planning, Communication, Continuous Improvement/Reporting, Transparency and Consistent Engagement. Council have accepted all recommendations and have undertaken to implement them all. The policy is the first step in improving the way Council engages with the community. To view the policy go to Community Engagement Policy or Community Engagement Policy – Summary Engagement Report
Council will establish a regular email newsletter to keep residents updated on projects and key issues impacting the Shire, and will reinstate the 'Listening Posts' program in each ward.
17.
River detectives- connecting young people to nature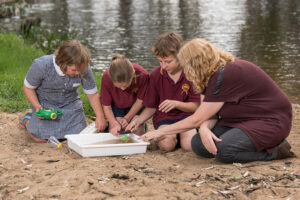 North Central Catchment Management Authority is working with 31 schools from across the region to connect students with nature and learn about local waterways, by joining the River Detectives program in 2021. The program provides opportunities for schools to be involved with real environmental action projects in their local community.
Here are some of the schools involved: Castlemaine Steiner School and Kindergarten; Daylesford Dharma School; Marist College Bendigo; Bridgewater Primary School; Marong Primary School; St Francis of the Fields Primary School; East Loddon P-12 College; Lockwood South Primary School; and Bullarto Primary School.
18.
Free Energy Assessments & solar bulk buy in Clunes & Trentham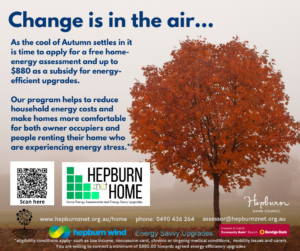 Do you struggle with rising energy bills? Is your home overly cold in winter and quick to heat up in summer? 
If you live on a low income, have lost your job, are unemployed, have a long-term medical condition or disability, or are caring for someone in these or similar circumstances, you may be eligible to take part in the Hepburn Z-NET Home Energy Assessments and Energy Savvy Upgrades Program.
The program helps to reduce household energy costs and make homes more comfortable for both owner-occupiers and people renting their homes. It includes a subsidised energy assessment of your house plus subsidised upgrades of your home and major fixed appliances, such as insulation, draught-proofing, heating and cooling, and shading.
The Energy Savvy Upgrades program is funded by the Victorian Government and is supported by Creswick Community Bank, Hepburn Shire Council, Hepburn Wind and is being delivered by local sustainability group, Transition Creswick. Register today for a free home energy assessment (valued at $330) and you could be eligible for an $880 subsidy from the Victorian Government for energy-efficient upgrades to your home. Participants must also be willing to commit a minimum co-contribution of $880.00 towards agreed energy efficiency upgrades.
Apply here: https://bit.ly/2NfhOcG
Hepburn Home Energy Assessments and Energy Savvy Upgrades Program is the first program to be launched under the collective Z-NET Climate Resilience Fund which has been set up to enable local funders in the Hepburn Shire to work collaboratively on climate change solutions. Hepburn Shire located homeowners and renters are eligible to apply.
For more info:
assessor@hepburnznet.org.au
ph. Tim 0490 436 264
hepburnznet.org.au/home
Hepburn Solar Bulk-Buy events
The Hepburn Solar Bulk-Buy will be running an information session in Clunes next week on Wednesday 17 March, offering an overview of their work, the systems available and how you can participate. For those in the east of the Shire, on Thursday 15 April the bulk-buy will be in Trentham at the Neighbourhood Centre. Make sure to register for either the Clunes event here or the Trentham event here if you would like to attend.
Information meeting details:
Clunes: 6 – 7.30pm, Wednesday 17 March, Esmond Gallery, 36 Fraser St Clunes
Trentham: 6 – 7.30pm, Thursday 15 April, Trentham Neighbourhood Centre
19.
Water Storages Update & Regional Catchment Strategy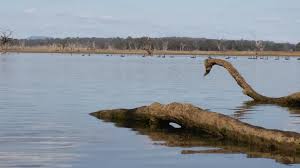 Here's the levels, at mid February 2021, for our regional water storages:
Cairn Curran Reservoir – 43%
Tullaroop Reservoir- 51%
Laanecoorie Reservoir- 54%
Newlyn Reservoir- 84%
Hepburns Lagoon- 73%
Campaspe Lake Eppalock – 39%
Upper Coliban Reservoir- 95%
Lauriston Reservoir- 87%
Malmsbury Reservoir- 37%
The Draft Regional Catchment Strategy is being released for public comment. This a high-level strategy for land, water and biodiversity management. The Catchment Management Authority (CMA) is seeking community involvement in the strategy incorporating local knowledge, issues, opportunities, & priorities.
North Central CMA  is hosting a number of community drop-in sessions from 4pm-7pm so feedback can be provided in person:
15th March 2021 Kyneton Mechanics Institute
17th March 2021 Clunes Library (upstairs)
22nd March 2021 Bendigo Tennis Centre
23rd Mach 2021 St Arnaud Library
24th March 2021 Charlton Memorial Hall
30th March 2021 Serpentine Bowling Club
31st March 2021 Kerang Memorial Hall
For more information and to be included on the contact list, email krista.england@nccma.vic.gov.au. If you cannot make it to a drop-in session, there will be
an online workshop. The Regional Catchment Strategy (RCS) for 2021-27 will be published as a website, so you will be able to review the draft RCS online and comment directly via a feedback form.
20.
A forum on wastewater
The Australian and New Zealand Society for Ecological Economics is holding a series of webinars this year. Here's the next one on March 17th, focussed on the future of waste water.

21.
Hands off the Clean Energy Finance Corporation- a local letter to the editor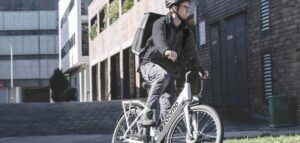 It's no secret that Australia is resource rich and has ditched its base manufacturing industry in favour of expanding the export of these resources. Scott Morrison likes to remind us that Australian emissions are decreasing but he conveniently forgets to include those from our considerable exported fossil fuels in the form of coal and gas. When these are added to the equation, Australia is one of the highest per capita carbon emitters in the world. Although Angus Taylor claims to be the Minister for Energy and Emissions Reduction, it is a fact that, during the the Coalition's time in government, carbon emissions have continued to rise. Now, when we desperately need to reduce these emissions, instead of supporting renewable power, Barnaby Joyce, former leader of the Nationals, wants to amend the legislation defining the CEFC (Clean Energy Finance Corporation) and allow its funding to include "high intensity, low emissions, coal-fired power". The CEFC is by definition, a government-owned fund that was established to facilitate increased flows of finance into the clean energy sector. "Low emissions, coal-fired power" sounds as mythical as the piece of "clean coal" that was brandished in the Parliament, not so long ago by our PM. Scott Morrison, your hands look clean but you can't hide the dirty idea behind this amendment. We need to object in no uncertain terms to our government's rort of our taxpayer funds for this purpose.
Trevor Scott,  Castlemaine
22.
Mount Alexander Eco-Housing Group
There has been lots in the local papers and radio about the lack of affordable rental housing and homelessness in the Mt Alexander Shire. As a result, people are coming together at various forums. The group aims to expand collective multi-dwelling housing across all townships in the shire.
Starting a local eco-housing Register
Over the years, various individuals and groups presented exciting ideas, dreams and works-in-progress. We have not kept a register of these projects or kept track of their progress. Recently we summarised how tiny houses are approached by council. All members who have projects underway, or are ready to start a project and want others interested to contact/join them, are asked to write a descriptive paragraph or two on their project for us to distribute with photos and contact details to keep as a register and to share with the growing number of local housing groups at their events.
Contact Sally Rose with your contributions towards a register of existing eco-housing communities and projects at restoreandreplenish@bigpnd.com . Sally Rose will then collate and distribute.
More information about the group can be found at : https://www.facebook.com/mountalexanderecohousinggp/
Here's a couple of  articles relating to housing shortage:
23.
bHive Villages – Bendigo and Beyond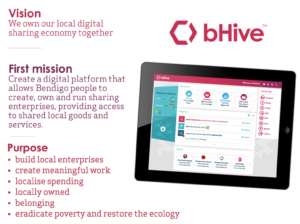 bHive is building a pathway for local places to build local regenerative economies that have people, planet and place at their centre. The people are speaking. It's time to own our own local platform. It's time to own and control our own data. It's time to reconnect with our local communities. It's time to replace the obscene wealth of global platform owners with local community wealth building.
Get Villages Happening in Your Town
If you're from a Local Government or community organisation and you want Villages rolled out in your town with all the marketing, engagement and cooperative incubation bells and whistles, get in touch. We'd love to talk. We could bring an epidemic of Belonging to your town.
bHive searching for 5 Local Government Partners: bHive is on the lookout for five Local Government partners to fast track the uptake of Villages. As numbers of subscribers on Villages increases, the bHive model is to put funds back into the local place to help your community set up their own local bHive Cooperative, just like we have in Bendigo. Local government will be supporting local community wealth building, local community connection, local cooperative enterprise and a pathway to a local circular economy.  Get in touch and we'll tell you how.
Crowdfunding Campaign: Stay Tuned for a bHive crowdfunding campaign that will enable the bHive Team to share the bHive model with places around Australia.
24.
Making the community energy target a reality
Hepburn Wind in conjunction with Friends of the Earth and the Coalition of  Community Energy and 20 other groups around Victoria have been campaigning for a Community Energy Target since 2017. These groups are encouraging people to sign the petition for a community energy target. Community energy is a driving force behind renewable energy uptake across the world, yet there's a crucial gap stalling progress in Victoria.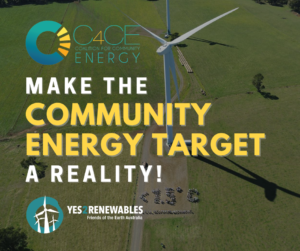 Now that the Victorian Parliament has completed the Inquiry into Tackling Climate Change in Victorian Communities, it's time for action and the introduction of a Community Energy Target. Victoria needs to establish a target and a financial mechanism to unlock a pipeline of mid-scale community energy projects across the state. The petition asks the Andrews government to:
Set a Community Energy Target of 100MW by 2025 as part of Victoria's Renewable Energy Target (VRET).
Respond to and implement the recommendations of the Parliamentary Inquiry into Tackle Climate Change in Victorian Communities in the 2021-22 budget.
It's time to make a Community Energy Target a reality! Here's the link to the petition: https://www.melbournefoe.org.au/communityenergytarget
25. Beyond Climate Grief book launch- includes Castlemaine stories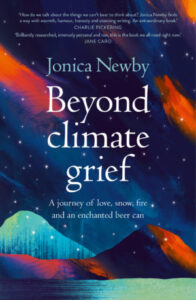 Jonica Newby has just published her book 'Beyond Climate Grief' which is being launched in Melbourne this week.  She has woven several Castlemaine stories into the book as she interviewed several Castlemaine people when writing the book including several of the local teenagers.  She talks about how we navigate the emotional turmoil of our climate change reality, amongst other hefty topics.
26.
The Wombat Post- community news publication
The Wombat Post, which commenced in 2020, is a community news publication for the Daylesford and Hepburn Springs region. It is published on line every Friday afternoon. You can subscribe and receive the link in your inbox each week.
The purpose of the Wombat Post is to
inform the community of news and events that contribute to community building community and community well-being,
promote a positive image of the local community,
contribute to the historical record, and
provide a medium for advertising services and trades offered to the community.
For more information and to submit an article :https://thewombatpost.com.au/
Here's an article from this week's Wombat Post about Hepburn Distillery winning a gold medal in the Vodka category at the World Spirit Awards in London.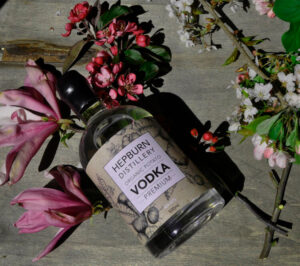 The Distillery is run by Basil Eliades and his family just up the road in Lyonville.  The Distillery makes vodka, whiskey and gin. It began only recently 2020 when Mr Eliades, an artist and writer, pursued his long-time interest in distilling spirits.
Mr Eliades said, "We sent three bottles to the UK (for judging) some months ago and basically forgot about it,"
"Then I found out the judging had happened and got an email saying saying we had won gold. I was genuinely running around the house. We were pretty rapt. "We have been trying hard to make something special and really top grade and got some really positive comments from anyone who tried it. To be ranked on the world stage is amazing."
Mr Eliades said he learned about distilling in Sweden when he was about 15 but only really focused on making spirits in the last few years. The Eliades use naturally grown, local materials free from chemicals. They run their stills on solar power. The packaging and labels are made from recycled paper and they compost their organic waste onsite. They offset their carbon footprint  with tree planting partnered Fifteen Trees.
27.
Libraries for the future- your views
Help us understand what a great library service looks like, and contribute to our plans for the future!
Goldfields Libraries is currently working together with member councils to develop a plan for library services across our region for the next ten years and beyond. We want to hear community opinions to ensure we deliver a service that meets your needs and interests and makes our community proud.
Libraries have changed in recent years and there are so many more possibilities for how to make these beautiful, free, welcoming community spaces more relevant than ever for people of all ages and from all walks of life. Because community needs, hopes and expectations of public libraries have changed, it is important that we hear from our communities about the buildings and services which will be most meaningful and relevant to you as we design and deliver library services into the future.
We have a number of ideas about what makes a great library service, but we want to stretch our thinking by hearing what you value, hope for and would like to see from your local library in years to come.  And whether you use your local library or not, we'd love to hear what (if anything) would make you use it (more).
If you'd like to get involved in shaping our library services moving forward, there are a number of ways you can do so.
Community Survey: Have your say via our Community Survey online via the link https://www.ncgrl.vic.gov.au/librariesforthefuture , or pick up a copy at your local library.
Short on time? No problems, pick up a copy of our Libraries for the Future flyer at your local library and complete our super short version attached. Even if you're not currently a library user, we'd love to hear from you!
28.
My Home Network- report on community meeting in Castlemaine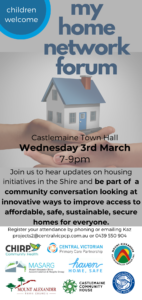 Developing ways to get land donated or sold to local housing justice initiatives was one of the proposals emerging from the My Home Network community meeting held on March 3rd.
"My Home" network formed in late 2019 and includes housing sector, community and government organisations, lived experience of housing crisis, housing initiatives and passionate community members who are working together to address this complex yet resolvable housing issue.
Various working groups were developed as a result of the community meeting. These include:
10 year Housing Strategy feeding into Vict Government Housing Reform but also developing local strategy;
Tenants Rights group looking at ensuring recent amendments in Tenanacy Act are known by tenants and real estate; transparency and accountability in their implementation. Maybe develop a not for profit real estate;
Group engaging with Real estate/banks/developers to think outside the box, different financial models etc;
Looking at supporting elders in our community to rent out rooms without it impacting on their means tested Centrelink pension;
Communications working group-website, getting info out
Advocacy/activism working group
For more information or to contribute, email Carolyn Neilsen- kaziwnt@gmail.com
29.
Food for Thought
29.1 DAVID HOLMGREN ON A QUIET BOYCOTT
As so-called powerful "industrial civilizations" continue to decline into dysfunction, unable to care for the vast majority, the call to localize, reinvest in household economies, and strengthen our capacity for self-reliance is becoming emphatic. Amongst failing institutions and the remnants of exploitative wealth, David Holmgren encourages us to lean into crisis as a temporary portal that allows us to focus on the potential of all that lies around us. In conversation David explores creative reuse, salvage economies, ethical relationships, permaculture, and the intricacies of mass movements that are trying to override a system that is deeply committed to a machination of consumerism and debt.
29.2 Cities@Tufts Lectures
A new podcast and event series exploring the impact of urban planning on our communities and the opportunities to design for greater equity and justice. Cities@Tufts Lectures,
To increase the accessibility of these lectures, whenever possible we'll share the written transcript, video, and audio (as a podcast). Topics include:
Organizing for Food Sovereignty
From Spatializing Culture to Social Justice and Public Space
Exploring Invisible Women Syndrome
The Introduction of Street Trees in Boston and New York
Design principles for the urban commons
and The Past, Present, and Future State of Cities.
Additional details (and registration links) for all of the upcoming sessions are available here.
29.3 Castlemaine Culcha Calendar and Ben's blog
29.4 Beyond Conspiracy: Framing Meaningful Activism
Tyson Yunkaporta, Alnoor Ladha and Helena Norberg-Hodge navigate the big picture of global economic mega-structures and civilizational transformation.  Between them, they share a wealth of diverse experiences, radical analysis and bold future-visioning, as well as a healthy dose of banter and laughter. Their far-reaching conversation analyses conspiracy theory, the global financial system and capitalist ideology, while outlining the power of localization and sacred activism to build a radically different future.
29.5 Writing Beyond the Environment: Emergence Nature Writing Course 2.0
"Nature writing" is its own genre in the literary world, but increasingly, writers and readers are pushing past the boundaries of what has traditionally constituted writing about the "environment." Writing about how we encounter the ecologies around us—and how we interpret and ascribe meaning to those encounters—brings us fully into the realms of philosophy, history, activism, memoir, economics, spirituality…and beyond.
Starting Wednesday April 7th, this six-part course seeks to expand our understanding of nature writing as both a genre and a practice. We will welcome four guest writers—including award winning authors Scott Russell Sanders and Bathsheba Demuth—who will help us to push the bounds of nature writing as a literary category and to expand our own writing practice as we consider the interconnected web of ecology that holds, sustains, and profoundly intersects each of our lives
Writing Beyond the Environment