We are not precisely who we thought we were. We are composite creatures, and our ancestry seems to arise from a dark zone of the living world, a group of creatures about which science, until recent decades, was ignorant. Evolution is trickier, far more complicated, than we realized. The tree of life is more tangled. Genes don't just move vertically. They can also pass laterally across species boundaries, across wider gaps, even between different kingdoms of life, and some have come sideways into our own lineage—the primate lineage—from unsuspected, non-primate sources.
(David Quammen, cited in:  Akomolafe,Bayo: When You Meet the Monster, Anoint Its Feet, Emergence Magazine, 
The means and the end are intimately connected, and to change the former is to alter the latter.
(Akomolafe,Bayo: When You Meet the Monster, Anoint Its Feet, Emergence Magazine,
A bee for us is life … Without them there is no us. We have to understand this….If an ecosystem is a tapestry, constantly being woven, then pollinators are the ones threading the needle: keeping us together, moving pollen from one plant to another, enabling them to flower and give fruit to the world. It is estimated that nearly 90 percent of flowering plants and 35 percent of human-grown crops rely on pollinators to reproduce. But these vital creatures—bees, butterflies, wasps, and beetles, among others—are in decline, and humans are largely responsible.
As we seek to navigate the effects of climate change and habitat loss on these populations, we need to remember and nurture the deep kinship that has evolved between pollinators and humans. To rekindle this relationship, we might look to Slovenia, whose ancient tradition of beekeeping was granted UNESCO World Heritage status this winter. Slovenians' enduring, attentive relationship with bees means that they are keenly attuned to changes in the natural environment. It was beekeepers who first noticed that neonicotinoid pesticides were killing pollinators, and this led to Slovenia becoming one of the first European Union countries to ban them.
(Emergence Magazine: The Pollinators of Slovenia  https://emergencemagazine.org/ 20/2/23)
In this May/June edition of Localising Leanganook you will find information about:
Localising Leanganook e-news- to continue or not to continue?

Reconciliation Week- Be a Voice for Generations 

Indigenous Film Festival

Future Hepburn Project 

Repair Cafes and Workshops

Indigenous Films Come to Yandoit

Connecting Country

Your Feedback on Hepburn Shire's Budget

Earthworker Smart Energy Co-op

Two Fold Bakehouse

Organic Fruit Trees- Harcourt Organic Farming Co-op

Alliance for Responsible Mining Regulation (ARMR)

Castlemaine Institute Paperbag Lunch

Make a Change with Jumpleads

Castlemaine Documentary Film Festival

Greater Bendigo Climate Summit

Community Climate Transition Plan 2023-2030 Launch- A Castlemaine Free University Event

New Economy Network (NENA)

Food Links Newsletter

Creek Renamed Larni Barramal Yaluk

Hepburn Shire Strategic Planning

Nalderun- Walking Together

Northern Arts Hotel- What's on at the Coolroom?

NENA's Indigenous Hub

2023 Landcare Link-up – Sharing Stories in Taradale

The Democracy Dialogue- Bringing Democracy to Life- Democracy4Dinner

Voice Forum in Bendigo

Northern Arts Hotel- Potluck Dinner

Sustain Food Network- Webinar

Leave Coal in the Ground- a Letter

Castlemaine Jazz Festival

Resonance String Orchestra presents Baroque Concert

Buy second hand electrical items at Daylesford Transfer Station

Grant Finder

Mt Alexander Shire News

National Reconciliation Week at Goldfields Libraries

Are you keen to join a book club?

Sydney Writers Festival: Live and Local (live streams) via Goldfields library

VNI West Transmission Lines Update

Hepburn Shire Agricultural Review

Future Hepburn Project- Seeking Your Ideas

Saltgrass Podcasts

Mt Alexander Sustainability Group

Newstead Arts Hub

Bendigo Sustainability Group

Wombat Forest Care and Climate Variables

Planet Local Summit

Degrowth Network

Democracy and the Voice

Electoral Structure Reviews for Local Shires

Recycle at Libraries

My Home Network

Castlemaine Seed Library

Renewable Energy-  A Letter

Studio Space in Barkers Creek

Hepburn Distillery  Whiskey workshop

MASG – Shining an Environmental Light

Renewable Newstead Update

Hepburn Community Radio

Food for Thought
1.
Localising Leanganook e-news- to continue or not to continue?

 Can you contribute to changes to Localising Leanganook e-news?
Background to LL e-news
The production of Localising Leanganook's e-news commenced 6 years ago in March 2017, following Local Lives Global Matters- A Conference for Future's Sake (held in Castlemaine). Currently there are 703 subscribers, this number gradually increasing over the past 6 years from an initial base of around 200, post conference. Production of the e-news has been the responsibility of one person. This is no longer sustainable, nor desirable.
Role of e-news
The e-news supports and showcases local initiatives, strategic and creative responses, events and discussions that strengthen localisation in central Victoria, especially within Mt Alexander and Hepburn Shires. In keeping with themes explored at
Local Lives Global Matters,
the e-news encourages initiatives that
s
ustain viable local economies; act on social and ecological justice; reclaim democracy; and revitalise spirit.
Proposed changes for continuation of Localising Leanganook e-news:
the potential for Localising Leanganook to provide  more of an overview for the region– responding to the community and the region as an alive organism, articulating connections/patterns emerging; continuing to encourage unity and stories of connected-ness  rather than separation . 
formation of an editing group to share the work of  gathering relevant information, identifying and approaching locals to prepare a feature article fir each edition;

producing the e-news on a monthly basis; 

a briefer 'what's on' section;

targetting distribution especially to those new to the region . 
Please contact Nikki Marshall (nikki.marshall@mmnet.com.au) with your responses and/or willingness to contribute to the editing group and/or suggestions for a feature article. Future Hepburn
2.

Reconciliation Week- Be a Voice for Generations
When: 27 MAY – 3 JUNE 2023
National Reconciliation Week Launch
Saturday, 27 May, 10.30 am, Market Building, 44 Mostyn St, Castlemaine
Guest speakers acknowledging National Reconciliation Week, a speech from Council's CEO Darren Fuzzard, a performance from the Peace Choir and the Nalderun Awards presentation. No bookings are required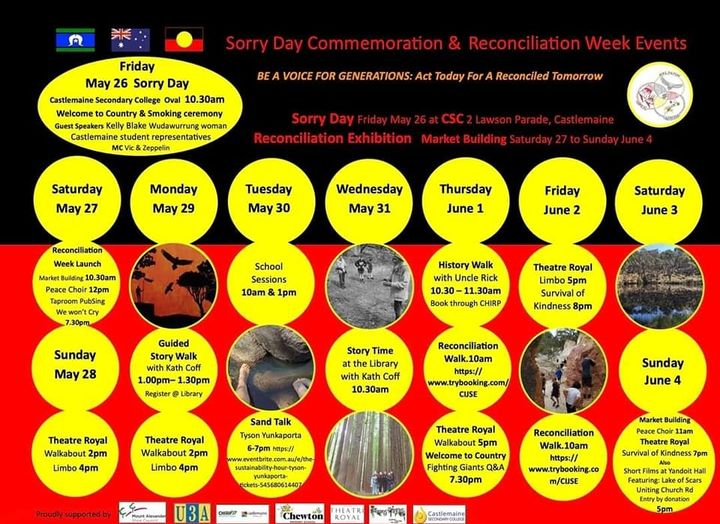 In 2023 all Australians will have the chance to take action for a fairer and more reconciled future by voting Yes in the referendum for an Aboriginal and Torres Strait Islander Voice to Parliament, expected to take place between October and December. That makes this year's National Reconciliation Week (27 May – 3 June) all the more significant as an opportunity to show our allegiance and support, to learn about our shared histories, cultures and achievements, and to explore how we can all contribute on the journey towards reconciliation in Australia.
Here's a few of many events around central Victoria . For more,  check the program above
PubSing – Voices for Reconciliation
Saturday, 27 May, 7.30 pm – 10 pm at Taproom, 9 Walker St, Castlemaine
Together we will learn Uncle Archie's song "We Won't Cry" in three part harmony, and raise our voices for reconciliation. Please join PubSing in their shared intention to take action as allies together with First Nations people. Singing together is such a powerful way to share the reconciliation message.
Note on Uncle Archie Foundation: PubSing has received permission from the Archie Roach Foundation to use this song.
This event will be in support of the Foundation – https://www.archieroach.com/about-the-foundation
Tyson Yunkaporta: Sand Talk
Tuesday, 30 May, 6 pm – 7 pm,  Online via Zoom
Tyson Yunkaporta is an academic, an art critic, and a researcher who belongs to the Apalech Clan in far north Queensland. Tyson's book Sand Talk provides a template for living. It's about how lines, symbols and shapes can help us make sense of the world. It's about how we learn and how we remember. It's about talking to everybody and listening carefully. It's about finding different ways to look at things. Most of all, it's about Indigenous thinking and how it can save the world.
Join Bendigo Library via Zoom for what promises to be a thought-provoking discussion.
La Trobe Art Institute, 121 View St, Bendigo
Bendigo Reconciliation Committee is hosting a Voice to Parliament – Community Forum featuring a panel discussion with various local guest speakers.
Discussion will focus on the journey to the Voice to Parliament and will look at the Uluru Statement from the Heart, First Nations Voice to Parliament as well as all aspects of the upcoming referendum and various campaigns. 'Discussion will also focus on what it will mean if the Voice to Parliament referendum is passed. This event is also part of the Central Victorian Indigenous Film Festival 2023 and will include a screening of short films and clips highlighting a range of perspectives towards the Voice to Parliament and the referendum.
Films at Castlemaine's Theatre Royal
Here's a link to the series of films at the Theatre Royal- https://www.theatreroyalcastlemaine.com.au/cinema
Film Screening: The Lake of Scars and local short films
When: Sunday, 4 June, 5 pm
Where: Yandoit Cultural, 21 Uniting Church Rd, Yandoit
Entry by donation
The Lake of Scars is a feature-length documentary from director Bill Code, produced on Dja Dja Wurrung country, with members of the Yung Balug clan, in the Australian state of Victoria. It is a story of allyship and reconciliation in a place unlike anywhere else in Australia. But despite its astounding beauty and rare cultural, archaeological and environmental significance, the scarred trees found there are being degraded on an annual basis. One ageing farmer has spent decades identifying and caring for the scar trees and middens which dot the country, working with members of Yung Balug clan. As the clock ticks, an unlikely partnership could see it saved for future generations.
The Lake of Scars is a story of environment and heritage, water and culture. It is a story of generational change and an example of reconciliation between white and black Australians, with the highs and the lows.
To book, contact ycfcpg@gmail.com or Nikki at 0432 232 073
Central Goldfields Art Gallery, 1 Neill St, Maryborough
When: Saturday, 27 May, 1 pm – 3 pm
Auntie Kathy Nicholls and Auntie Marilyne Nicholls are multi clanned First Nations women, artists and sisters. They have been skilled in their fine arts through teachings from their Elders. Both artists will share cultural stories and then lead participants in creating their own artwork to take home.
Guided Story walk with Kathryn Coff (Nalderun CEO)
When: Monday 29 May, 1.00pm-1.30pm
Where: Castlemaine Library
Kathryn Coff is a proud Yorta Yorta woman living on Jaara Country.  She is a respected member of the First Nations community in Castlemaine and is currently the CEO of Nalderun Aboriginal Services in Mount Alexander Shire.
Join her in a guided story walk and story time at Castlemaine Library.
3
. Indigenous Film Festival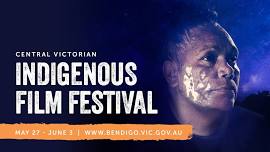 As part of Reconciliation  Week a variety of indigenous films will be screened at different venues around central Victoria including Castlemaine, Bendigo, Yandoit, Glenlyon and more.
Here's the link to the program:
https://www.bendigo.vic.gov.au/About/Document-Library/central-victorian-indigenous-film-festival-flyer-2023-pdf
4.
Future Hepburn Project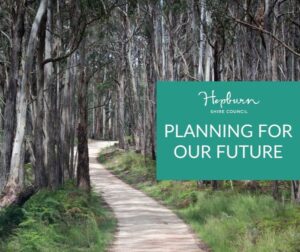 Hepburn Shire Council is seeking community input to their Future Hepburn Project, part of their strategic planning process. The Agricultural Land and Rural Settlement strategy is currently underway, as is the development of structure plans for the main townships.
Visit Council's online engagement platform: https://participate.hepburn.vic.gov.au or visit your local library or Council hub. You can also speak to your ward councillor or email strategicplanning@hepburn.vic.gov.au
5.
Repair Cafes and Workshops
Our local Repair Cafes continue to grow from strength to strength with monthly cafes in Castlemaine,  Daylesford and Bendigo.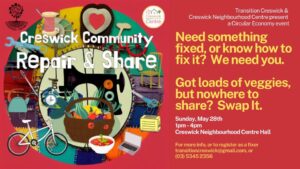 Creswick is starting up Repair and Share on Sunday 28th May, from 1-4pm at Creswick Neighbourhood Centre, bringing together repairs as well as produce sharing.
Daylesford Cafe is regularly running 'how-to' workshops, with an emphasis on skills sharing. The next workshop will be Introduction to welding– gasless MIG welding, with Quentin Irvine, so bring along trowels, garden tools and other household items that can be welded.
Next Repair Cafes in our region:
Castlemaine: Sunday 28th May (last Sunday of the month),  10am to 1pm, at Castlemaine Community House.
Daylesford : Sunday June 18th (third Sunday in the month) , 1-4pm, at Victoria Park Pavillion.
Bendigo: Saturday June 17th, 120 Garsed St, Bendigo Share and Repair Shed
6.
Indigenous Films Come to Yandoit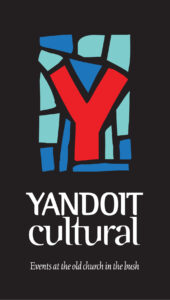 When: Sunday June 4th, 5pm
Where: Yandoit Cultural– the old church in the bush- Uniting Church Rd, off High St, Yandoit
What: Short films and Feature Film- Lake of Scars– all set on Djarra country
Entry by donation
Yandoit Cultural is screening a compilation of short films, as well as a feature film, as part of the Central Victorian Indigenous Film Festival. The Festival coincides with Reconciliation Week.
Short films: The compilation of short films, produced by local film makers People Pictures, demonstrates a small fraction of the cultural work done by Nalderun Education Aboriginal Corporation, in and around Castlemaine.
Feature Film- The Lake of Scars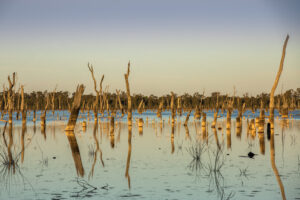 In a corner of Australia exists a place of astounding natural beauty, archaeological significance, and age-old culture: the ephemeral Lake Boort on northern Djarra country. But the indigenous scarred trees and artefacts found here are at risk until an unlikely intergenerational partnership comes forth to save the site for future generations. The Lake of Scars tells a story of allyship, environmentalism and cultural re-birth; a picture of what reconciliation between Aboriginal and European Australians might look like. Through the film we see the people, Aboriginal and non- Aboriginal, who are working against the clock to preserve and promote what they can.
"A deeply moving, evocative and beautiful insight into how a battle to preserve timeless Indigenous culture found hope in a remarkable act of black and white conciliation." (Paul Daley, author and Guardian journalist)
For more information and bookings : email ycfcpg@gmail.com or call Nikki 0432 232 073
7.
Connecting Country
Connecting Country (Mount Alexander Region) Inc is a not-for-profit community group that works to increase, enhance and restore biodiversity across the Mount Alexander region of central Victoria
Have a look at their short video clip about the history and work of Connecting Country including  re-vegetation and woodland birds program.
8.
Your Feedback on Hepburn Shire's Budget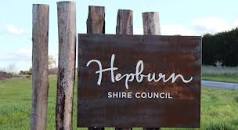 Hepburn Shire Council has released its draft budget for 2023-24, which is now open for community feedback.
Have your say
The community can view the draft budget and budget summary at https://participate.hepburn.vic.gov.au/draft-budget and make a submission by 5pm on Thursday 8 June.  Council will consider the budget at a Special Council Meeting to be held on Tuesday 27 June. Council meetings are live-streamed via Facebook.
9.
Earthworker Smart Energy Co-op
Earthworker Smart Energy Co-operative (ESEC) is now over a year old! After acquitting a generous start-up grant from the Lord Mayor's Charitable Foundation last year, ESEC is now moving towards establishing itself as a sustainable co-op enterprise. ESEC has now completed over 80 home retrofits and assessments across Melbourne and regional Victoria. With winter approaching and the price of energy surging, the co-op is experiencing a growth in enquiries and clients keen to fix up their homes and support the co-op business model.
In order to establish and sustain itself as both a worker's co-op and a sustainable business, ESEC needs support from Earthworker members and the broader community to help spread our good name. Unlike many of our competitors, ESEC doesn't run flashy marketing campaigns or use door to door salespeople to win jobs. We pride ourselves on providing transparent and expert advice to clients and rely heavily on word of mouth referrals and strong relationships with unions, community groups and other cooperatives. This potential client base within just these three groups numbers in the hundreds of thousands!
The housing stock in Victoria is so inefficient that nearly every home, new or old, will benefit from an energy efficiency assessment, retrofit, or smart energy consultation. ESEC is offering 20% off the cost of home assessments for Earthworker members and 10% off for CoPower customers! We are asking all Earthworker supporters to let your friends and family know of what we can offer, and please contact us at enquiries@smartenergycooperative.com.au to book an assessment.
For more information go to the website: smartenergycooperative.com.au
10.
Two Fold Bakehouse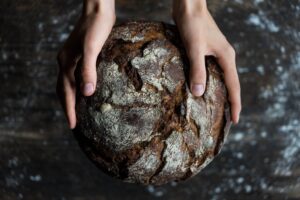 Two Fold Bakehouse is a home bakery in Daylesford that bakes for its farmers, millers, and local community.
Our bread is about much more than bread. Our bread is farmers in wheat fields and under fruit trees, it's millers milling and flour bags filling, it's bakers crafting loaves that nourish, and it's the local community that gather and grow.
We bake naturally leavened, organic loaves, using organic stoneground flours, and work with the seasons; changing our loaves to suit what's growing around us. We support regenerative agriculture and small family farms, who together form a part of a movement towards a local grain economy.
To order your bread, delivered on Thursday to Daylesford, Yandoit and Kyneton, go to : https://twofoldbakehouse.com/
11.
Organic Fruit Trees- Harcourt Organic Farming Co-op
It's the time of year to be ordering fruit trees for planting this winter. Our on-farm nursery is called "Carr's Organic Fruit Tree Nursery". As far as we know, we're the only organic fruit tree nursery in Victoria, which makes us a complete rarity. Clearly, most fruit trees that you can buy are not organic, so does it really matter if fruit trees are grown organically?
The magical world of soil fungi
You've probably heard about the wonderful world of microbes beneath our feet. There are literally trillions of bacteria, fungi, protozoa, nematodes, worms, and many other organisms living in vast complex networks in the soil. In organic farming, they're often collectively called the "Soil Food Web". It's also called the 'natural fertility system' because it explains the way that plants naturally get their food from the soil. The system works perfectly because it has evolved with plants over the last 500 million years.
Within the Soil Food Web, there is a particular type of fungi that live in very close association with most plants, including fruit trees- Mycorrhizal fungi.
What do Mycorrhizal fungi actually do?
Mycorrhizal fungi have a special place in the natural fertility system. There are two different types. Ectomycorrhizal fungi form webs around the roots but don't penetrate them. You'll find these guys around the roots of hardwoods and conifers. The more common type is called Endomycorrhizal fungi. These are found in 90% of all plants including vegetables (except brassicas and chenopods), grasses, softwoods, and, yes – fruit trees.
Endomycorrhizal fungi are incredible because they actually live inside the plants themselves. They burrow into the plant root and deliver moisture and nutrients. In return, the plants feed the fungi exudates, which are mainly sugars. Mycorrhizal fungi effectively provide a 1000% increase in root surface area. This massively boosts the plant's capacity to forage in the soil for nutrients and water.
Fungi feed the trees
The fungi scavenge for immobile minerals like phosphorus and zinc. They mine potassium, deliver nutrients like calcium and nitrogen, stimulate the plant's immune response, and protect from nematodes. They also produce glomalin, a sticky carbon substance that is responsible for 30% of all humus production in the soil Effectively, the plant tells the fungi exactly what nutrients they need and the fungi use their extensive hyphal networks to bring the nutrients back to the plant. Soil scientist Dr. Elaine Ingham fondly calls Endomycorrhizal fungi the 'pizza take-out boys' of the soil food web.
The massive fungal network also enables communication between plants and plants, microbes to microbes, and between plants and microbes. It's now known that when plants are attacked by pathogens, they release chemical signals on the Mycrorhhizal network to warn their neighbours. For example, broad beans have been shown to share news of aphid attacks on the Mycrorhhizal network. It's like a massive underground information super highway called the Mycorrhizal Network. Famous fungi guy Paul 
Stamets (who did a popular TED talk called "6 ways mushrooms can save the world") calls it 'Earth's natural internet'.
What has killed off the Mycorrhizal fungi in the soil?
Unfortunately, these fungi are fragile and easily damaged. Some estimates are that 90% of Mycorrhizal fungi have disappeared from our soils. Modern agricultural practices like tillage, insecticides, fungicides, and weed sprays can all kill Mycorrhizae. One of the worst culprits is artificial fertilisers, which are all salts. The use of commercial nitrogen and phosphate fertilisers can lead to a vicious cycle where the plant no longer produces those all-important exudates that feed the mycorrhizal fungi or other important microbes with jobs like feeding the plant with nitrogen or phosphate.
Other culprits include fungicide treated seed, long fallows (where nothing is growing in the soil between crops), and the widespread use of glyphosate (yep, Roundup). Genetically modified crops can also release exudates that impact Mycorrhizal fungi. Plants vary their exudates depending on what they need at any given time. If they are fed a junk food diet of artificial fertilisers they 'forget' how to feed themselves.
What is the solution?
The best way to create healthy trees is to make sure they're colonised with Mycorrhizal fungi right from the beginning. And that's exactly what we try to do at Carr's Organic Fruit Tree Nursery. We grow green manure crops on our nursery patches, use minimum tillage, and use woodchip mulch designed to feed the soil fungi. The microbes in the soil are also fed regularly throughout the growing season. We aim to supply trees that are already colonised with the all-important Mycorrhizal fungi when we send them home with you.
Helping the Mycorrhizal fungi when you get your trees home
There is plenty you can do to support the Mycorrhizal fungi when you get your trees home. (This is even more important if you're planting trees that were not grown organically from the beginning). We have plenty of resources over on the Grow Great Fruit website to help out, but here are a few suggestions to get you started:
Plant a cover crop before you plant your trees. A combination of oats and crimson clover has been shown to stimulate mycorrhizal fungi. Adding white and yellow clovers increases the effect even more. The main principle of cover crops is to have as much biodiversity as possible in your seed mix.
Use really good quality compost when you plant your trees. The best is one you make yourself. A teaspoon of good compost can contain as many as 5 billion organisms and thousands of different species.
Dip your tree's roots in an innoculant you make yourself, for example worm castings mixed in water. Watch Dr. Christine Jones' Masterclasses for a better understanding of biological innoculants.
Organic trees are in demand
We sell out of our organic fruit trees every year, and this year is looking like no exception. Tree sales close on June 18, and trees will then be available to pick up from our farm open days on the last weekend of June (Saturday 24 & Sunday 25), and the first weekend of July (Saturday 1 & Sunday 2). The range includes almonds, apricots, peaches, nectarines, plums, apples, pears, quinces, figs, multigraft trees, and fruit salad trees. Click here to see all the trees and place your order.
12.
Alliance for Responsible Mining Regulation (ARMR)
This Alliance includes concerned individuals and groups in central Victoria. Below are a couple of exploration licenses  in our region. Objections can be lodged by the date specified.
| | | | | |
| --- | --- | --- | --- | --- |
| EL008074 | Exploration Licence | Southern Star Exploration Pty Ltd | 6km east of Castlemaine, 5km west of Redesdale, 2km north of Taradale, including Sutton Grange, Faraday and Metcalf | 14 June 2023 |

| | | | | |
| --- | --- | --- | --- | --- |
| EL008255 | Exploration Licence | Ballarat Investment Project Management Pty Ltd | Approximately 2 km south southwest of Yandoit in Central Victoria | 14 June 2023 |
If you're concerned about mining in our area and would like to join this Alliance, contact phaedra.press@gmail.com   or hello@nominingyandoitregion.com
13.
Castlemaine Institute Paperbag Lunch
Join with others for this month paperbag lunch and share what you're workings on  . Every 4 weeks from 12:30pm to 1:30pm on Friday
6A Lyttleton St Castlemaine
For more information and lunch dates contact Lexi:  lexi@researchpath.com.au
The Castlemaine Institute is a research and learning hub for people working on bold transformations in economies, communities and landscapes. We are nested within the foothills of Mount Alexander (Lianuk) on Djaara country in Victoria's Central Goldfields region. Our work addresses many of the themes that impact Australia's capacity to thrive into the future, including climate change mitigation and adaptation, health and wellbeing, democracy and civil society, housing and land use, biodiversity conservation, arts and culture, and economic diversity and resilience.
14.
Make a Change with Jumpleads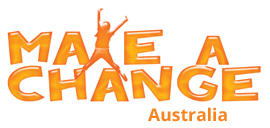 Do you want to activate collective solutions? Increase volunteers? Develop leadership? Build capacity in your organisation? Engage effectively?
Consult thoroughly? Expand reach? Listen powerfully?
Working together for a better future we can address challenges in: Environment & sustainability; Diversity & inclusion; Emergency management; Health prevention; Community education & change; Social connectedness;  Regional development; Infrastructure planning.
For more information CALL US  or email support@jumpleads.net  |The Make a Change Team – 0483 104 361  https://jumpleads.us5.list-manage.com/
15.
Castlemaine Documentary Film Festival
When : June 16-18, 2023
Where: Two venues-  Theatre Royal and THE YURT- micro-cinema located at Western Reserve- easy walking distance to the Theatre Royal. The Yurt features an alternative program of family-friendly sessions across the Saturday and Sunday mornings and enticing programs for young people in the afternoons and evenings.
This year, we let the voices speak and hear what they have to say to us. They are as entertaining as they are authoritative and generous, challenging our preconceived notions and norms, inviting us to step into the lives of others to see their worlds. We are calling this 2023 edition of the 9th Castlemaine Documentary Festival NO ONE HAS THE LAST WORD.
Here's the program: https://cdocff.com.au/2023-festival/     TICKETS
16.
Greater Bendigo Climate Summit
Date and Time:  Saturday May 27 – 9.00am – 5:00pm
Venue: Ulumbarra Theatre, Bendigo.
Tickets: Free. Ensure your seat at the table by registering here.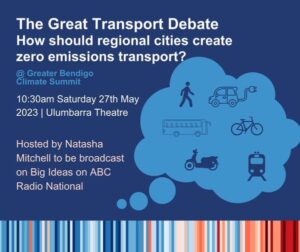 Program highlights:
*   The Great Transport Debate – Zero Emissions by 2030 – hosted by Natasha
     Mitchell, to be broadcast on Big Ideas on ABC Radio National
*   Climate Justice and Interfaith Panel
*   Watch Damon Gameau's Regeneration movie
*   Have your say on the Draft Greater Bendigo 2030 Zero Emissions Roadmap
*   Join practical workshops with Bendigo Sustainability Group, Bendigo TAFE and
others and explore the trade stalls to have your questions answered, see e-bikes,
electric cars, climate art and local musicians
*  Take a look at the City's new Draft Biodiversity Strategy
And to cap off a great day… from 6.00pm – 8.30pm,  Electrifying Everything Greater Bendigo with Keynote Speaker: Saul Griffith
Saul is one of Australia's most famous exports having advised President Joe Biden amongst his many achievements. He is an internationally recognised inventor, author, founder, scientist and 'man of the moment'. Saul will make the case for an Electrification Revolution in Greater Bendigo that will reduce our power bills, switch our buildings to renewable energy, create healthier homes and make the biggest wealth transfer in history. Hear a response from a panel of Bendigo leaders.
Tickets: $5 per person so purchase them here.
17.
Community Climate Transition Plan 2023-2030 Launch- A Castlemaine Free University Event
WHERE — Northern Arts Hotel, 359 Barker Street, Castlemaine, 3450
WHEN — 6.30 pm for 7pm to 8.30pm on Monday 5 June 2023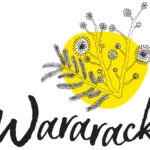 Our local Community Climate Transition Plan 2023–2030 (1.0) will be launched by Wararack, a community-driven coalition supporting local activities for a regenerative, relational transition to zero emissions in Mount Alexander Shire. Come to the launch to learn about The Plan and about Wararack …
WHO — A panel including Mayor Rosie Annear, Castlemaine Institute Co-Founder and economist Warwick Smith, and Greens Candidate for Northern Vic Dr Cate Sinclair — with their unique insights and perspectives on The Plan.
WHAT — After the panel there will be plenty of time to network.
Wararack can hear from you and explore ways for us to bring The Plan to life as a local community. Comments on The Plan are welcome and will improve an updated version scheduled for release early 2025. The Plan is only available as an eBook. To download, scroll down to 'After the Party' at the Wararack site — https://wararack.org/
FREE — the event is free to all, and drinks can be purchased at the bar
Castlemaine Free University-  For details and to subscribe to CFU e-list — https://anitranelson.info/cfu
18.
New Economy Network (NENA)
Women's Climate Congress Charter for Change – Workshop –  MAY 26 @ 12noon to 1.30pm
NENA's Women in the New Economy Hub in collaboration with The Women's Climate Congress (WCC) are running a participatory zoom workshop to discuss and reflect on the WCC's Charter for Change released earlier this year. The full Charter is here: https://womensclimatecongress.com/charter . Join the online event here: https://uonewcastle.zoom.us/j/83585605694 WCC is a nonpartisan women's movement promoting an agenda for immediate, collaborative action to secure the climate and promote long-term human and planetary well-being. Based on conversations with 1000's of women, in all our diversity, including two 1-day online events and a 2-day face-to-face National Congress of Women, we have developed a WCC Charter for Change with 11 themed areas and practical examples of calls to action. In 2023, we are promoting conversations in local communities across Australia to breathe 'life' into the Charter by inviting diverse women to engage with the Charter and reflect on ways to implement the actions.In an online workshop with the NENA Women in the New Economy Hub, Janet Salisbury the founder of the WCC along with other members of the WCC will introduce the Charter and lead group conversations on how women, individually or collectively, and in their local community, can lead and participate in Charter aligned actions.
We hope that the event will empower participants to develop their own artistic, cultural, social, economic or operational responses through facilitated creative & interactive small group sessions.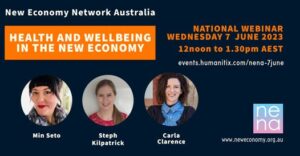 For NENA PODCAST's go to:  https://www.neweconomy.org.au/podcasts/
Discussions with NENA folks all around the country about what, where and why they do their work.  NENA Podcasts showcase NENA initiatives and actors across Australia. We are keen to hear from anyone else who would like to join the team. We have lots more NENA content to share with the world, and not enough hours to get it all done! Training is provided.
For more information, please visit our NENA Podcast webpage, and you can get in touch with us at: nena-podcast@neweconomy.org.au
New Economy Journal in 2023!
All articles, reviews, opinion pieces are invited. Write about your work, your research, your projects, your community.  NENA community thrives on sharing and learning about each other's work. Visit the NENA website here for more information about themes, submission dates and submission guidelines.  The first instalment of the New Economy Journal for 2023 explores the challenges and inequities produced by our current housing system and capitalist economy, and showcases some of the work organisations around Australia are doing to create alternative models. As always, we hope these articles provoke discussion and debate, and provide hope and insight into how we can build a new, just and sustainable economy.  Thank you to our Journal Contributors, listed below!
1. Zero Homelessness Summit and the Advance to Zero approach to end homelessness – by Allan Connolly2. Healthy Homes for Renters 'Community Sector Blueprint' – by Bernie Barrett3. Cohousing Australia: Exploring a new model of housing for the New Economy – by Elena Pereyra
4. So you want to save the Environment: Do you realise what it will take? – by Ted Trainer
https://www.neweconomy.org.au/journal/issues/vol4/feb-23/
2023 CONFERENCE-LIFE AFTER CAPITALISM? 
The focus will be to share the challenges, possibilities and existing pathways on offer, that will help us move away from large scale extractivism, hyper-consumerism and social injustice, and towards economic activities that support regenerative and socially just societies.
CALL FOR PROPOSALS NOW OPEN-  SUBMISSIONS DUE BY 1 JULY"
FRIDAY 17 TO SUNDAY 19 NOVEMBER 2023,  CANBERRA, ACT
NOTE – THIS EVENT IS BEING PLANNED AS IN-PERSON ONLYAny questions:   nena@neweconomy.org.au
19.
Food Links Newsletter
Food Links is back again in 2023 . Food Links returns to continue supporting the existing relationships with our local food system and increasing local knowledge around food production and distribution at household, community and commercial scales.
Each month, we will be sending out a Food Links newsletter that brings together local events and news from actors, organisations and businesses within the local food system. The idea is for this newsletter to a one-stop-shop of information about ways to connect with local food across the mount Alexander region. We will be featuring seasonal garden tips and recipes, and special features such as a spotlight on local home gardens, tales from community gardens, stories and podcasts about some of the wonderful things happening in our community that contribute to community resilience and mutual aid through food and social connection.
YIMBY CompostYIMBY Compost is establishing a team of young volunteers (YIMBY Gymby!) to help keep hot compost piles across Castlemaine turning, churning household food scraps into luscious compost that's great for our soil, local food system and climate. Volunteers will receive training in hot composting and related skills, and join a dynamic community of composters around the Castlemaine area. This is an opportunity for anyone who's keen to get hands-on composting experience (but doesn't necessarily have the opportunity or space at home) –  and be a part of taking local climate action and building a resilient local food system. We're seeking expressions of interest from young folk around town (18 – 30yos) to join us in the coming months.For more info or to register your interest, email Claudia at gymby@yimbycompost.com
Here's a short video clip about the yimby compost system:  https://www.yimbycompost.com/
The Seed Library  We've just refilled our two seedboards after our regular monthly working bee, so drop into the library for vegetable seeds to plant now. On the veg. board you will find Alexanders (an old fashioned kind of celery/celariac that is very easy to grow. It has leaves you can cook with and spicy seeds), Radish, Carrot, Celery, Leek (different varieties that are all perennial, meaning they all grow little bulbils round the bottom that you can replant), Parris Island Cos lettuce, mustard, Light Green Chard, Wasabi mustard, parsnip, Flat Leaf Parsley, Broad Beans, Landcress, Red Onion, Western Red Carrot, Delta Dusk Snowpeas (a purple podded pea from Useful Seeds) and Dark Red Sweetpeas.
On the Indigenous Seed Board we have Sticky Everlasting, Podolepis, Kangaroo Grass, Bushy Needlewood, Spikey Headed Rush, Gold Dust Wattle, Murrnong Daisy and Hoary Sunray. More information about this project, and everything that Castlemaine Seed Library does, at https://www.castlemaineseedlibrary.org.au
Garden Tip for May: Garlic time
The garlic window is closing, but there is still time to get those delectable alliums in the ground! Why garlic? It's space-efficient, Minimal maintenance required over the winter months, Scrumptious scapes (the budding stem of the garlic flower) to savour in the springtime, The joy of harvesting, curing and eating your own garlic! Terra Ferment: Three recipes"I'm all for the taste of my place":
3 recipes from Ilka- Ilka White is a weaver of more than textiles. In this article, featured in Garland Magazine, Castlemaine local Ilka invites us to consider the web of relationships that make up the places we live in, and to recognise the abundance that can be seen and felt around us, when we remember to look. The delicious recipes and thoughts featured here are reminders that building place relationships with curiosity and joy can nourish us in many ways.
Food Links Local Systems Mapping Workshop
Join Food Links for a mapping workshop that brings community spirit to a community resource. During this workshop we will be updating and building on existing resources, and dreaming up ways of bringing a local food map to life in our communities.This workshop will cover:
*An overview of the local food system (actors, hubs, stakeholders etc); *Why a resource like this could be helpful Exercises in identifying actors and areas of opportunity for increasing access to local food for a larger portion of the population; *An exploration of methods for distribution of the map/maps that will be produced in the workshop.
WHEN:
Thursday, May 25th, from 4.30pm-6.30pm
WHERE:
Castlemaine Community House, 30 Templeton StreetSoup and tea will be provided, and children are welcome.
The venue is wheelchair accessible. For more information email
flproject@cch.org.au
and keep an eye out for a registration link coming soon.
Castlemaine Seed Library Working Bee
Castlemaine Seed Library's monthly working bee is a wonderful way to meet lovely people who are passionate about growing and sharing all things plant-related, from seed to fruit, and back to seed again!
Our next working bee is Thursday 1st June, 11am at the Castlemaine Library
. We will be packing both vegetable and indigenous seeds. All welcome!For more information: Thea
flproject@cch.org.au 
20.
Creek Renamed Larni Barramal Yaluk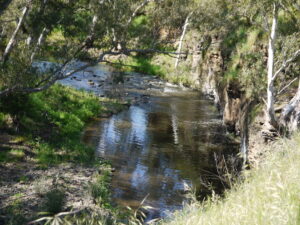 Geographic Names Victoria has gazetted the renaming of Jim Crow Creek to Larni Barramal Yaluk in the Victoria Government Gazette .
The decision was made following consultation with the community and stakeholders, which include DJAARA and local Indigenous elders. IA historic reference to the name Jim Crow Creek will be included in the VICNAMES register and will remain a part of the region's history.
Dja Dja Wurrung Group CEO Rodney Carter reiterated the importance of the name change. "This creek has an identity and has a spirit. We are at last affording it the respect it deserves by giving back its name, to now say its name is speaking to Country in the most beautiful way," Hepburn Shire Mayor Brian Hood said:  "The term Jim Crow has its origins in racial segregation and anti-black racism and is therefore unacceptable. Larni Barramal Yaluk, which means home or habitat of the Emu Creek, reconnects the landscape with Dja Dja Wurrung culture and language," Mount Alexander Shire Mayor Rosie Annea said:."Changing the name is important for many reasons – it recognises and honours the traditional owners of our region, is inclusive, and connects us to our Aboriginal heritage. It also reinstates Dja Dja Wurrung language into the landscape."
21.
Hepburn Shire Strategic Planning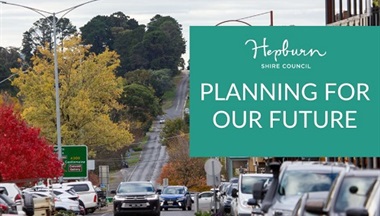 Hepburn Shire's strategic planning includes the following studies and plans. Community members are invited  to have your say:
Structure plans for all major towns – May 2023
Biodiversity studies – now completed
Affordable Housing Strategy – May 2023
Minerals Springs and Groundwater studies – 2024
Significant Landscapes
Cultural Heritage studies
22. Nalderun-   WALKING TOGETHER 
Reconciliation
Reconciliation Week will run from 27th May – 4th June following Sorry Day on 26th May. This year's reconciliation week theme is 'Be a voice for generations. Act today for a reconciled tomorrow'. The theme hints at an important question being put to us in a referendum this year, and also invites us to consider these ideas from multiple perspectives.
On the 24th of March 2023, Prime Minister Anthony Albanese announced the question to be asked at the upcoming referendum. 'A proposed law: To alter the Constitution to recognise the First Peoples of Australia by establishing an Aboriginal and Torres Strait Islander Voice. Do you approve this proposed alteration?' At a federal level Australia does not currently have an advisory body of Aboriginal and Torres Strait Islander people regarding laws and policies that impact them. While the Voice's composition, functions, powers and procedures can be changed by successive governments, its existence would be enshrined. This means that unlike previous government bodies such as ATSIC, this body can be changed but not readily scrapped, and successive governments can be held to account by the people.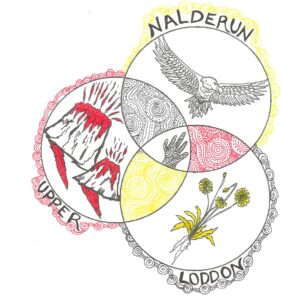 In hearing diverse voices with diverse platforms, the asking of one question results in the asking of many more. The Referendum prompts us to enrich our personal understanding and our deeper social and cultural fabric.Although Aboriginal and Torres Strait Islander people are underrepresented in this referendum, this is about their voice and hearing what is being asked. We are called to listen and grow our understanding of the complex history of the long journey towards reconciliation across this vast continent.
Lilla Watson, activist, academic and artist, often credited with the following words, attributed these to the collective voice of an Aboriginal Rights group in Queensland in the early 1970s she was part of. "If you have come here to help me, you are wasting your time. But if you have come because your liberation is bound up with mine, then let us work together."
Systemic and institutional racism continues in homes, workplaces, schools, legal systems and other institutions. Assimilation is still often confused for reconciliation. White supremacy and colonisation continue. We live on the lands of the oldest surviving cultures in the world, with deeply held laws and customs. Pre colonisation this continent had over 250 distinct language groups. First Peoples have lived here for over 65 000 years, or from a First Nations perspective – time immemorial.
Reconciliation embraces the rich connectedness embedded in First Peoples notions of 'Country' which includes the living systems that we ultimately depend on. It is in our interest to listen to First Custodians of these unceded lands we tread, honouring Country, responding to climate change, and living sustainably. The Uluru Statement From The Heart calls for an Aboriginal and Torres Strait Islander Voice to be embedded in the Constitution and a Makarrata Commission to guide Truth Telling and bring us closer to Treaty. Importantly, reconciliation occurs at every level of government and society and the journey to Voice, Treaty, and Truth may not be so linear.
In May 2021 in Victoria a formal Truth Telling process – The Yoorook Justice Commission was established. Further work is being done through the First People's Assembly towards Treaty.  In 1987 a Royal Commission into Aboriginal Deaths in Custody was established. We are yet to see all recommendations followed with ongoing disproportionate Aboriginal deaths in custody. The Bringing Them Home Report was tabled in Federal Parliament on 26 May 1997. 26 years on and twelve years since the National Apology, Aboriginal and Torres Strait Islander children are still 10.6 times more likely than non-Indigenous children to be removed from their families.
Our actions do not only affect First Nations People but ultimately all of us. Here is a call to non-First Nations People to amend personal constitutions considering one's own culture, history, future responsibilities and possibilities. In this way we can be a better voice for generations and act today for a reconciled tomorrow.
See the Nalderun program of events happening locally for Sorry Day and Reconciliation Week.
This article was prepared by a member of Friends of Nalderun. Nalderun Education Aboriginal Corporation is a service that supports the Aboriginal Community, led by Aboriginal people. Many people and organisations in the Mount Alexander Shire contribute to Nalderun; the name is a Dja Dja Wurrung word meaning "all together". More information can be found at www.nalderun.net.au
23.
Northern Arts Hotel- What's on at the Coolroom?
MUSIC GIGS
SUZETTE HERFT & PETE FIDLER: Celebrating the Queens of Country | Fri  26 May
SMITH & HOLIDAY | Fri 2 June
WOLF & WILLIE 2 | Sat 3 June
CASTLEMAINE JAZZ FESTIVAL at The Coolroom | Sat/Sun 10-11 June
KAVISHA MAZELLA Canzoni Italiane [Italian Songs] | Sat 17 June
THEMED PROGRAMS
Celebration of Jazz, Blues, Country, Blues and Women in Music 
FILM
Secret Matinee Movie | Sun 28 May
Castlemaine Documentary Film Festival | 16-18 June
Mr Cripes Blimey with John Flaus | 25 June
SPOKEN WORD & REGULAR GROUPS
Maine-ly Ukes | Thurs 25 May
PoetiCas with Mike Hopkins | Sat 27 May
Tuesday Potluck Dinner | Tuesday 30 May
CFU | Community Climate Transition Plan 2023–2030 Launch | Mon 5 June
OTHER
Another Roadside Attraction | Wimble St Wall | Nightly
24.
NENA's Indigenous Hub
FUTURE DREAMING AUSTRALIA- Connecting to Place, Caring for Country
What: Online Workshop
When: Saturday 3rd June at 12pm AEST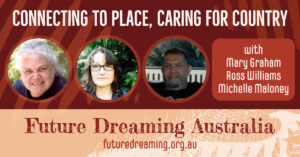 We explore how human relationships with the living world can form a foundation for society.
By bringing together Aboriginal philosophy and law, with Western critiques of the current governance system, this workshop focuses on how ancient and emerging place-based, Earth-centred approaches can offer an effective, practical, compassionate and successful future for Australia.
The need for new approaches to social and environmental governance has never been greater. Governance structures at the local, national and global level are faltering in the face of multiple challenges, including climate change, the perceived failures of democracy, increasing social and economic inequities – and more recently, the COVID-19 pandemic. In Australia, our changing climate – evidenced by the scale and intensity of the 2019/2020 summer of devastating bushfires, and the recent (March 2021) floods – is pushing communities to their limits and forcing many of us to reflect on our how we live on this continent.
The afternoon workshop includes presentations and discussions, to engage us all in the important work of reflecting on who we are, how we fit into the interconnected community of life, and the types of changes we can make in our individual, community and collective lives, to build a stronger, healthier and more resilient society.
WORKSHOP PRESENTERS
The workshop is presented by Future Dreaming Australia, in partnership with the Australian Earth Laws Alliance (AELA). Three speakers will guide the afternoon discussions:
Dr Mary Graham, Kombumerri person, Adjunct Associate Professor of Philosophy at the University of Queensland and Director of Future Dreaming
Ross Williams, Bindal/Juru People and Director of Future Dreaming
Dr Michelle Maloney, Co-Founder and National Convenor of the Australian Earth Laws Alliance (AELA) and Director, Future Dreaming
25.
2023 Landcare Link-up – Sharing Stories in Taradale
The 2023 Landcare Link-up is coming up on Saturday 17 June 2023, 2-5pm  and everyone is welcome!
An opportunity for anyone not yet engaged in Landcare to learn more about what's involved. The theme for this years Link-up event is 'Sharing Stories' and will be held in Taradale, starting with gentle walk through Barkly Park followed by afternoon tea at the Taradale Hall.
Taradale Landcare Group are co-hosting the event and will walk us through their Rediscover Barkly Park project.  Barkly Park is public land with hidden conservation values and offers a wonderful space for Landcare activities and for the wider community to connect with nature. The group has been working hard to promote Barkly Park through educational and engaging walks throughout 2022/23 and a mini celebration festival earlier this year.   They have plans to care for and restore the site for both community and animals to enjoy for years to come.  We will hear from group President, Brian Bainbridge, who will present the plans and processes behind the Rediscover Barkly Park project.   Brian has decades of experience in restoring landscapes and connecting people with nature through various volunteer and paid roles.  It's sure to be an interesting and engaging event.
Barkly Park, Taradale VIC. Photo by Taradale Landcare.
Bookings are essential for catering purposes. To book your place, please -click here
For any inquiries please email: hadley@connectingcountry.org.au or call the Connecting Country office on: 0493 362 394
Posted by Connecting Country: https://connectingcountry.org.au/ 
26.
The Democracy Dialogue- Bringing Democracy to Life- Democracy4Dinner
Living Democracy offers bold ideas and a positive vision. What if it was possible for us to not just survive, but thrive? It started as 'Rethinking Democracy', but has recently been re-branded The Democracy Dialogue.
Housing crisis and homelessness
Every year as cold snap rolls in, the mind turns immediately to those who are sleeping rough, as well as those who have insecure and inadequate housing. On Saturday 22nd April representatives from three tiers of government met in Castlemaine with the community to talk about what can be done to address the housing crisis. You can catch up on the session here. To find out more about the My Home Network visit Castlemaine Community House website or the CCH Facebook page.
Addressing the housing crisis requires short, medium and long term thinking and action. If you want to provide some immediate support, Mellita Joy from the Salvation Army is looking for the following to be donated to help our community members who are un-housed: Sleeping bags for winter, Eskies, Camp cooking stoves, Torches, Winter jackets, gloves, beanies, scarfs, and Hiking bags/rucksacks have been a common request. You can drop these items off at the Salvation Army offices next to the train station, Kennedy St, Wednesday and Friday 9.30am-12 midday. Every bit of support makes a difference. As does every step we take toward a more robust and revitalised democracy.
What does it mean to build democracy from the ground up?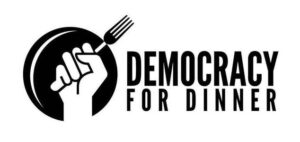 Democracy for Dinner had the great pleasure of joining our friends Sharon Fraser (clarioncall.com.au) and Polly Cameron (New Democracy Foundation and changepolitics.com.au) in a recent discussion exploring what it means to strengthen democracy in our lives and across systems. In the latest Natter and Gnaw podcast we discuss what is working and what isn't in advancing democracy, what the calls to action are, and where the opportunities lie for sustainable change.
In a fun and wide ranging conversation we touch on democratic process and systems as well the deeper human and community dimensions that are foundational to successful democracy. As part of Clarion Calls podcast series on building grass roots movements for change, we also touch on how we can build our efforts from small to collective action. To jump straight to the episode follow these links:
To listen on Pocket Casts
To listen on Apple Podcasts
To listen at the Clarion Call website
How social media and the emergence of AI will continue to shape our politics
In our next occasional newsletter we will delve into the the unbreakable bind that is media, politics and democracy. Borrowing from mid-century media theorists Neil Postman and Marshall McLuhan (via Sean Illing and Ezra Klein) the idea that the dominant form of media not only carries the message in a democratic system but also changes it – and changes us – is central to understanding our current democratic moment. We unpack some ways that social media era has changed our politics over the last 10 years. And discuss that we may have already entered into yet another new era with the emergence of generative AI – likely to the biggest player in world media in the next 5 years.
Look out for it in your email, on Twitter or the Substack app. We are committed to continuing a dialogue that strengthens democracy. The more people who read and engage, the better our work becomes. Please feel free to share it. Share
Mt Alexander Shire Council has asked D4D to nominate some people with deep engagement knowledge to join their 'innovation group'. If this sounds like you, send us an email
This post is part of Democracy for Dinner's new channel 'Rethinking Democracy', all about what is working in democracy, what isn't and how we can keep citizens at the centre.  © 2023 Bryn Davies,  PO Box 940, Castlemaine,
27.

Voice Forum in Bendigo 
May 31st, 6pm at La Trobe Art Institute, 121 View St, Bendigo.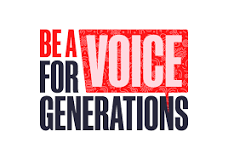 As part of Reconciliation Week 2023, the Bendigo Reconciliation Committee is hosting a Voice to Parliament – Community Forum featuring a panel discussion with a range of local guest speakers. The aim of the forum is to create a local discussion and sharing about the Voice Referendum.  Discussion will focus on the journey to the Voice to Parliament and will look at the Uluru Statement from the Heart, First Nations Voice to Parliament as well as all aspects of the upcoming referendum and various campaigns. Discussion will also focus on post-referendum and what it will mean if the Voice to Parliament referendum is passed.
This event is also part of the Central Victorian Indigenous Film Festival 2023 and will include a screening of short films and clips highlighting a range of perspectives towards the Voice to Parliament and the Referendum. Register here: https://events.humanitix.com/bendigo-reconciliation-committee-voice-forum
 28.

Northern Arts Hotel- Potluck Dinner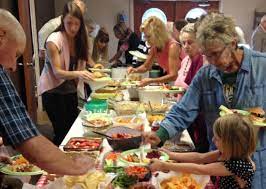 When: Every Tuesday , 7pm
Where: 359 Barker St, Castlemaine
Each Tuesday, a group of locals and sometimes visitors gather for dinner at the Northern Arts Hotel. Everyone is welcome. Just bring a main course or dessert to share and something to drink and join us.
29.
Sustain Food Network- Webinar
When: Monday 29th May at 7- 7.45pm
This session is open to everybody, but registrations are required. Please book your spot here: https://events.humanitix.com/the-uk-right-to-food-campaign-origins-progress-prospects-and-lessons-for-australia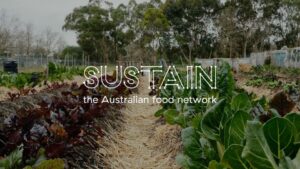 In this public webinar Dr Sharon Noonan-Gunning from City University, London (UK), and Ian Byrne MP for Liverpool West Derby (UK) will share their work on the UK's Right to Food campaign. The Right to Food Campaign begins from the premise that food poverty and hunger are not 'natural' phenomena that we should simply accept, but rather are matters of political choice. The Campaign has won the support of a growing number of major cities which have declared themselves to be a 'Right to Food City. It has received the backing of major football clubs, trade unions, businesses, charities and faith leaders.
The Right to Food Campaign has five key demands.
Universal free school meals. No child should go hungry and the Right To Food campaign is calling for free school meals for every child.
Government to state how much of minimum wages and benefits (on which people are expected to live) is for food. The Right To Food Campaign wants Government to reveal how much money is factored in for food when setting minimum/living wages and benefits.
Independent enforcement of legislation. Right To Food legislation must be accompanied by oversight and enforcement powers granted to a new independent regulatory body that will hold Government to account.
Community Kitchens. The Right To Food Campaign believes Community Kitchens provide a workable solution to food poverty. Government should fund dining clubs and 'meals-on-wheels' services for the elderly and vulnerable, school holiday meals for those most in need and cookery clubs for the wider community.
Ensured food security. Government must ensure food security and take this into account when setting competition, planning, transport, local government and all other policy.
This webinar is a unique opportunity for an Australian audience to hear about the emergence and progress of this inspiring campaign, and draw lessons for building a similar movement to end food poverty in Australia. 
30.
Leave Coal in the Ground- a Letter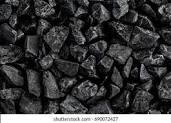 A few years ago,  around 2016, The Coalition was in power and Tanya Plibersek was a member of the Shadow cabinet. She visited my home town Castlemaine, so I took the opportunity to ask her if Labor got back into power, would it remove the subsidy on fossil fuels. She said no, that it couldn't be removed because of the hardship it would cause for farmers. I should have known from this ill-considered answer, that she could not be relied on to make responsible decisions about the environment. Fast forward to 2023. This week, while all eyes were focussed on the budget and what it meant for Australians "living on the edge", Tanya Plibersek, our Minister for the Environment, sneaked through her approval for a brand new project, the Isaac River Coal Mine in central Queensland. She argued that the coal is needed for making steel, but is she so short sighted that she has forgotten we are in the midst of a climate emergency? Both the  IPCC and United Nations have warned us several times that if we are to avoid global warming greater than 1.5 degrees C, the remaining fossil fuel reserves must stay in the ground. Not only has she done this, but only a week ago she paved the way for 3 new coal projects at Narribri NSW, Mount Pleasant Vic., and Ensham Qld to go ahead. What will the future mean for her children and her grandchildren? Is she capable of thinking that far ahead?
Trevor Scott, Castlemaine ‌ ‌ ‌ ‌ ‌ ‌ ‌ ‌ ‌ ‌ ‌ ‌ ‌ ‌ ‌ ‌ ‌ ‌ ‌ ‌ ‌ ‌ ‌ ‌ ‌ ‌ ‌ ‌ ‌ ‌ ‌ ‌ ‌ ‌ ‌ ‌ ‌ ‌ ‌ ‌ ‌ ‌ ‌ ‌ ‌ ‌ ‌ ‌ ‌ ‌ ‌ ‌ ‌ ‌ ‌ ‌ ‌ ‌ ‌ ‌ ‌ ‌ ‌ ‌ ‌ ‌ ‌ ‌ ‌ ‌ ‌ ‌ ‌ ‌ ‌ ‌ ‌ ‌ ‌ ‌ ‌ ‌ ‌ ‌ ‌ ‌ ‌ ‌ ‌ ‌ ‌ ‌ ‌ ‌ ‌ ‌ ‌ ‌ ‌ ‌ ‌ ‌ ‌ ‌ ‌ ‌ ‌ ‌ ‌ ‌ ‌ ‌ ‌ ‌ ‌ ‌ ‌ ‌ ‌ ‌ ‌ ‌ ‌ ‌ ‌ ‌ ‌ ‌ ‌ ‌ ‌ ‌ ‌ ‌ ‌ ‌ ‌ ‌ ‌ ‌ ‌ ‌ ‌ ‌ ‌ ‌ ‌ ‌ ‌ ‌ ‌ ‌ ‌ ‌ ‌ ‌ ‌ ‌ ‌ ‌ ‌ ‌ ‌ ‌ ‌ ‌ ‌ ‌ ‌ ‌ ‌ ‌ ‌ ‌ ‌ ‌ ‌ ‌ ‌ ‌ ‌ ‌ ‌ ‌ ‌ ‌ ‌ ‌ ‌ ‌ ‌
31.

Castlemaine Jazz Festival
When: 9 – 11 June 2023
Where: Various locations
Castlemaine Jazz Festival tickers are officially on sale now. Join us for a jam-packed weekend of world-class music in our charming town of Castlemaine.
For more information on the festival and the lineup, head to castlemainejazzfestival.com.au or visit the Castlemaine Visitor's Centre for information on cash purchases.
32.

Resonance String Orchestra presents Baroque Concert
When: 3 June 2023
Where: Castlemaine Anglican Church.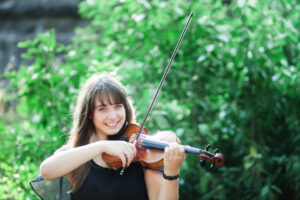 Join Resonance String Orchestra for a divine afternoon of baroque works by Bach, Corelli, Telemann and Vivaldi, prepared under the guidance of Visiting Artist and baroque specialist Lizzy Welsh.
Highlights will include solo works by Lizzy Welsh and Resonance's Artistic Patron Zoe Knighton, and Resonance cello tutor Sam Goble partnering with guest harpsichordist Peter Hagen. Eighteen soloists from the ranks of Resonance String Orchestra (Castlemaine and Woodend branches) will also be presenting concerto movements, making this a celebration of community and professional music partnerships at their finest.
RESONANCE IS A NOT-FOR-PROFIT REGIONAL, COMMUNITY, MULTI-TIERED STRING ORCHESTRA PROGRAM.
OPEN TO YOUNG PEOPLE AND ADULTS, FROM BEGINNER TO ADVANCED MUSICIANS.
Resonance String Orchestra rehearses weekly in Woodend on Monday evenings, within Victoria's Macedon Ranges, and fortnightly in Castlemaine on Friday evenings. Tuition is provided by four inspiring professional musicians/educators, with inout from our extraordinary Artistic Patron, the acclaimed Zoe Knighton. Each year, the orchestra presents a major public concert as well as a number of smaller performances and projects.
33.
Buy second hand electrical items at Daylesford Transfer Station

Hepburn Shire Council has  launched a trial project that will see low-cost and safe electrical items available for purchase at the Daylesford Transfer Station. The Victorian Government banned e-waste – any item with a plug, battery or cord that is no longer working or wanted – from landfill in 2019. E-waste can be disposed of at any of the three transfer stations in Hepburn Shire, with working items now available for sale. E-waste is the fastest growing waste stream due to continual advancements of technology.
Electronic items received through Transfer Station e-waste collections will undergo a safety inspection and will be made available to the community at the Daylesford Tip Shop. Hepburn Shire Council will review the results of this trial in six months, with the intention of extending the program to the Creswick and Trentham transfer stations.
The program aims to recycle safe second-hand electronics back through the community, offering a low-cost solution to purchasing electronics and decreasing e-waste. It also aims to raise awareness of issues associated with e-waste and encourage residents to reconsider buying new electronic items. This ties in with Council's work in its four-year plan to develop and promote a circular economy and to support sustainability goals.
34.

Grant Finder
Our local governments administer a variety of grants programs to support community groups.  You can also check out the Hepburn Grant Finder website. It's a powerful search tool which will show you funding available from all levels of government and philanthropic organisations across Australia.  Register free to create watch lists, receive email alerts for funding opportunities and get tips to help you apply for grants.
35.
Mt Alexander Shire News
Information from Council about what's happening and an invitation to 'have your say'.
https://shape.mountalexander.vic.gov.au/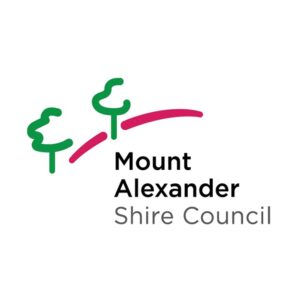 Take over the Phee Broadway Theatre foyer
Mt Alexander shire council is  looking for local artists to display their work as part of the 2023 Phee Broadway Theatre foyer exhibition program.
Have your say with Shape Mount Alexander
We value community feedback and local knowledge, which we use to inform our projects and general decision-making.
One of our major projects currently open is the Proposed Budget 2023/2024. Have your say on how Council allocates funding for services including roads, bridges, drains, open space, waste and recycling, animal management, maternal and child health, aged services and more.
Have your say on local projects
36.

National Reconciliation Week at Goldfields Libraries 
Tyson Yunkaporta: Sand Talk
Tyson Yunkaporta is an academic, an art critic, and a researcher who belongs to the Apalech Clan in far north Queensland. Tyson's book Sand Talk provides a template for living. It's about how lines, symbols and shapes can help us make sense of the world. It's about how we learn and how we remember. It's about talking to everybody and listening carefully. It's about finding different ways to look at things.
Most of all, it's about Indigenous thinking and how it can save the world. Join us via Zoom for what promises to be a thought-provoking discussion.
Borrow Sand Talk.
Tuesday 30 May, 6-7pm
Online via Zoom

Storywalk: Tarrengower and Lalgambook
Tarrengower and Lalmgambook is a retelling of a teaching about where two of our local mountains came from. Created by kids a the Meeting place.
Mid- May-Mid July, Gingell St, Castlemaine, (along Barkers Creek Trail)
37.
Are you keen to join a book club?
Castlemaine Library is launching a new book club that will meet on the first Thursday of each month between 5-6pm. Come and enjoy a cuppa and an in-depth facilitated discussion about the monthly read!
To register your interest, send us an email at casstaff@ncgrl.vic.gov.au – there are limited spaces available.
The first book club will be held on Thursday 1 June, 5-6pm. At this meeting, we will discuss what you are currently reading, and decide on the next months' book club read as a group.
38.
Sydney Writers Festival: Live and Local (live streams) via Goldfields library
Goldfield's Library is taking part in the Sydney Writers Festival Live & Local program again this year, bringing you four excellent sessions, live-streamed to our big screens at Castlemaine Library. Best of all, it's FREE!
When: Saturday 27 May, 12-7pm
Crime and Justice – 12-1pm
Helen Garner, Hedley Thomas and Sarah Krasnostein
Great Adaptations – 2-3pm
Eleanor Catton, Holly Ringland, Tom Rob Smith and Benjamin Law
Pip Williams: The Bookbinder of Jericho – 4-5pm
In conversation with Cassis McCullagh
State of the art – 6-7pm
Eleanor Catton, Richard Flanagan, Tracey Lien, Colson Whitehead and Kate Evans
Between each session, we encourage you to stay and have a drink (Shedshaker Brewery will be on hand with tasty beverages), enjoy some snacks and finger food (complimentary), listen to some live music and browse or buy from Northern Books! There'll be tea and coffee too. Make a day of the festival with a group of friends!
For more of what's on at the Castlemaine library:
The Sustainability Hour: Tyson Yunkaporta
Goldfields library – Each season we'll bring you an inspiring and thought-provoking speaker on aspects of more sustainable living.
Tyson Yunkaporta is an academic, art critic, and researcher from the Apalech Clan in far north Queensland. Tyson's book Sand Talk provides a template for living. It's about how lines, symbols and shapes can help us make sense of the world. It's about how we learn and how we remember. It's about talking to everybody and listening carefully. It's about finding different ways to look at things.
Most of all, it's about Indigenous thinking and how it can save the world. Join us via Zoom for what promises to be a thought-provoking discussion.
Tuesday 30 May, 6-7pm
Online via Zoom
39.
VNI West Transmission Lines Update
Hepburn Shire Council made a strong submission to the energy regulator AEMO in response to the Victoria – New South Wales Interconnector West (VNI West) consultation report. Read the key points of the submission.
An additional Consultation Report on network options has identified a preferred proposed solution for VNI West that would connect from the Dinawan substation (part of Transgrid's EnergyConnect project) to a new substation at Bulgana, at the western end of the Western Renewables Link, via a new substation near Kerang. However the route is still undecided. Whether the transmission lines go through farm and bush land  in central Victoria depends in whether there will be a substation at My Prospect/ Newlyn .
An overview of the outcomes of this analysis can be viewed in the Project Update and further detail can be found in the Report. or go to www.aemo.com.au/vni-west.
40.
Hepburn Shire Agricultural Review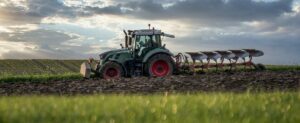 Hepburn Shire is undertaking an Agricultural Land and Rural Settlement Strategy. This strategy aims to safeguard our agricultural productivity and the biodiversity of rural land from inappropriate development and provide for the future planning of our small rural settlements to 2043. The strategy also seeks to identify and protect what the community values about living in their rural area, guiding appropriate development that is more consistent with the things we value.
Have a say on agricultural and rural land
In developing the strategy we are looking for you to tell us what's important about our rural areas, what should be protected and enhanced through future planning measures. The survey has closed but if you have burning issues you want to  bring to Council's attention about  what you value about living in a rural area, what you see appropriate development to be, challenges and opportunities for rural-based businesses, land availability and more, send an email to shire@hepburn.vic.gov.au .
Community engagement will take place in two stages: an Initial and Deeper stage. During the Initial stage we will be looking to understand the vision, priorities and preferences, and values of our community.
41.
Future Hepburn Project- Seeking Your Ideas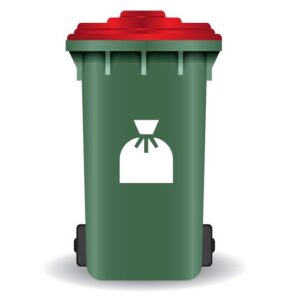 What is 'Future Hepburn'?  Future Hepburn is a once-in-a-generation project that will touch many aspects of life as a resident of Hepburn Shire. Its focus is to protect and enhance the existing character of our towns and rural settlements through strategic planning controls on growth and development. We know that our community values and wants to protect rural landscapes, the character of townships, the Shire's biodiversity and environment, and agricultural land. Together we will work to understand what the priorities are, and how we can protect what we value. There will be many opportunities to provide input into this project. Find out more.
Hepburn Waste survey
We want to know how you use your bins – do you recycle carefully? How full are your bins? What do you do with food scraps? Do you visit transfer stations? These questions and more will help us to determine what information you are looking for, and options to make improvements to resource recovery and waste management in our Shire.The survey closes on Friday 9 June.  Complete the survey now
42.
Saltgrass Podcasts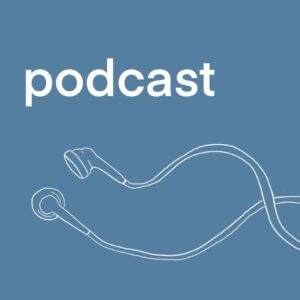 Saltgrass is produced on Djaara country in Central Victoria. Each episode is a new story, a different angle and a fresh voice. In-depth interviews featuring everyday folk; farmers, psychologists, ecologists, artists, change agents, scientists and concerned citizens – talking about what can be done about the climate crisis at a local level.
To listen to past and present episodes:
43.
Mt Alexander Sustainability Group
Tool Library anyone?
School Photography Competition
Home battery storage event
Shining an environmental light
My next hot water service

If you're looking to save money and reduce waste, one strategy is to borrow rather than buy. What a great idea. A recent article on the ABC website showcases one man's story of joining a Tool Library. Have a read and maybe you will get inspired to start one here in Castlemaine.
https://www.abc.net.au/everyday/save-money-by-borrowing-rather-than-buying/102061942
Home Battery Storage
MASG is pleased to announce this free Special Event in Castlemaine on Thurs 1 June. Come along and learn about the advantages of installing a home battery storage system as home energy storage is fundamental to a greener, cheaper energy future for everyone. The program will include: Why get a home battery?  The role of solar batteries in a greener, cheaper grid; how they work; followed by a Q&A session. Go to the website and register your interest.
https://specsolar.com.au/events-advantage-of-home-battery-storage/
My Next Hot Water Service
Some relevant information on what to consider if and when you are looking to get a new hot water service.The typical life of a hot water service is 15 years. If yours is over 10 years old then maybe it is time to think about replacement, given when it goes, you will want to move quickly.Lets make an assumption that you have already decided to have Solar PV installed. So you will want to use that free electricity to heat your hot water and you will probably want to use the hot water often when the sun is not shining. So do you store the generated energy into batteries or in a hot water tank?If choosing battery storage then you could use an electric instant hot water service but this is a major drain on the battery storage and not very efficient. If you selected an air source Heat Pump with a storage tank, then the water can be heated while the sun shines, the energy being stored in the water for use when needed.It is possible to have an electric booster on a heat pump which would draw from the batteries or grid but if the right size tank is chosen then it probably isn't necessary.
Advantages:
 Free hot water once installed
 Minimal emissions
Disadvantages:
 Cost of initial purchaseGovernment rebates (Federal and State) consider Heat Pumps as solar, so rebates are available on this purchase. Like all these schemes you need to have a supplier who is registered to claim the rebates.Useful Links for tips and rebate information:
https://www.yourhome.gov.au/energy/hot-water-service
Solar and heat pump hot water system rebate | energy.gov.au
Solar hot water rebate | solar.vic.gov.au
Victorian Energy Upgrades for Households (VEU)
Shining an environmental light
This is a follow up from the February newsletter article on Terry White and his work with the Znet Retrofitting of 10 rental properties in partnership with Common Equity Housing Limited, the Sustainable Australia Fund and the Lord Mayors Charitable Foundation. We visited one of the houses and interviewed the occupants to find out what impact this program has had on them.
Sam
So far the house has had roof insulation and removal of all gas appliances including the replacement of gas heating with a split system. In the next 2 or 3 weeks a 5.4kw solar system will be installed along with heavy drapes with pelmets and external awnings on the west facing windows. Sam said the insulation has made an enormous difference to the way in which the house reacts to heating and cooling. He has noticed that the house maintains a more consistent temperature for longer periods of time. The gas appliance replacement has not as yet had a full year to evaluate any impact on his energy bills, but Sam says at the moment it is about the same costs over all as he is using more electricity but not having any gas charges. He says that time will tell what savings will be made long term. He is however very pleased to not have the gas from an environmental perspective and anticipates that both the insulation and the gas replacement will have a profound effect on his winter energy bills. They don't anticipate using the split system during the winter as there is a combustion wood heater. What Sam did say was that prior to any of these changes he was burning about 6 tonne of wood per year and with a quick calculation based on the wood that he has used so far this season he estimates it will be at least 1/3rd less.
He is looking forward to having the solar system in place as he believes this will have an enormous impact to the family budget. Sam stresses that it is not just about cost but a necessary step forward towards reducing our carbon footprint. He was pro-active in helping to make this initiative happen and is thrilled to be a recipient of this landmark program for Castlemaine seeing it as positive change and a great step forward for rental housing.
44.
Newstead Arts Hub
What's On: May – June
Rural Heritage: an Exhibition of Monochrome Prints by Rodney Marchant: Sat 6 – Sun 28 May. All welcome. Free
Sparrows of Kabul – Fred Smith & band: Friday 2 June, 7-9.30pm – Newstead Community Centre. Bookings open now!
Songwriting Workshop with Fred Smith, Sat 3 June, 10am-12pm, for Years 9 upwards. Bookings open now!
Hub Writers Group: Let's Shut Up and Write! Next sessions – Fridays 28 April, 26 May, 30 June – starts at 1pm
Nature Printing Workshops with Rhyll Plant: Sundays 18 & 25 June 10am-3.30pm. Bookings open now!
Stories around the Fire: Sat 24 June, 4pm onwards. All welcome. Free
Calling all artists: Maybe now's the time to get your work 'out there'? We've got some gaps in our calendar.
There's more coming up in June and July as part of our Winter Program
Rural Heritage: an Exhibition of Monochrome Prints – Weekends: Sat 6 May to Sun 28 May, 10am-4pm
Opening Sat 6 May, 2pm. All welcome.
Rodney Marchant makes intensely beautiful monochrome photographs of the things that attract his well-tuned photographer's eye: places across the towns and landscapes of our central Victorian goldfields region, using a modified camera, and printing his own images.
Don't miss this exhibition. All welcome and (as always) our exhibitions are free.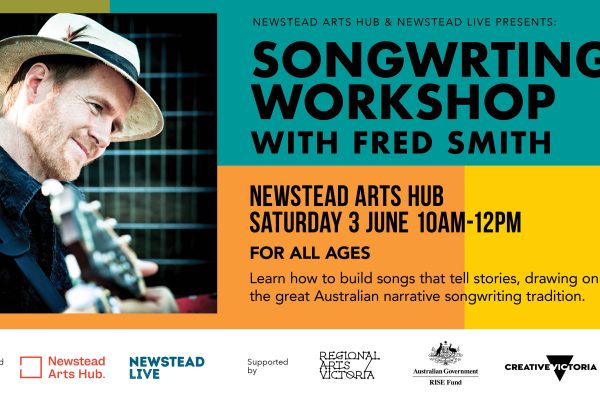 Fred Smith & Band – Sparrows of Kabul – Live in Newstead – Friday 2 June, 7pm – 9.30pm, Newstead Community Centre 
Sparrows of Kabul is a live performance by well-known singer songwriter Fred Smith. Book your ticket now to enjoy great songs, vivid images and some cheeky Aussie humour in a vivid account of Australia's Afghanistan story told through the eyes of someone who was there.
Read more about this fantastic concert. One performance only in Newstead!
Brought to you by the Newstead Arts Hub and Newstead Live. Recommended for audiences 15+ years.
Fred Smith Songwriting Workshop – Saturday 3 June, 10am-12pm, Newstead Arts Hub 
A rare chance to learn how to build songs that tell stories, drawing on the great Australian narrative song writing tradition that stretches from Lawson to Kev Carmody to Paul Kelly. Lead by Fred Smith, a master of this song form. For students in Year 9 upwards.
Maximum of 20 participants. Read more about the workshop and Fred Smith on our website.
Last Friday, each month – starts at 1pm.  
In March six writers met at the Hub to kick off our first Hub Writers Group 'Shut up and Write' session. It was a wonderful and motivating afternoon of writing together – Read more here.  Join us on the last Friday of each month, starting at 1pm.  The Hub Writers Group is self-organising and supports everyone to write at their own pace. We have tables and chairs, so you only need to bring what you need to write. Thanks to Newstead RTC for the recent grant to support the Hub Writers group. For more information, please call Dimity on 0475 260 051.
Nature Printing workshops with Rhyll Plant –Sundays 18 & 25 June, 10am-3.30pm
Join Rhyll Plant to explore nature printing over two full-day workshops. Nature printing involves inking materials such as feathers and grasses and pressing them to paper to preserve their detail as unique artworks. You'll learn how to create your own individual images using both hand pressure and the magic of the printing press. Workshop 2 is designed for those who have done Workshop 1 or another nature printing workshop with Rhyll. BOOK one or both workshops: $130 for one, or $250 for both.
Stories around the Fire – Sat 24 June, 4pm onwards. All welcome – Free
Celebrate the winter chill with an early evening of stories, a warm fire and friends. Bring marshmallows and your winter woollies as we dive into local stories, folklore, songs, words, poetry all welcome. Acoustic only – no mikes – nothing fancy. Don't forget your favourite chair, a thermos or other warmers, snacks, family, friends, and a rug. Snuggle up around a toasty warm fire.
Calling all artists- Exhibition spaces at the Hub
We've got some spaces in our calendar and a great team to help you hang and promote your work. Email us at info@newsteadartshub.org or submit a short proposal at https://newsteadartshub.org/venue-hire/.
Experimental Print Prize: entries open now 
Entries are now open for the Experimental Print Prize auspiced by Castlemaine Art Museum. Three significant prizes are offered $10,000 (First Prize), $5,000 (Highly Commended) and $3,000 (Emerging Artist Award) through the generous support of Michael Rigg. For all the details go to the CAM website. Entries close 23 July 2023.
Maldon Landscape Prize: Essence of Place
The inaugural Landscape Prize 2023 Essence of Place is presented by Maldon Artist Network (MANet) and EDGE Galleries. Entries close 8 September 2023. First prize $10,000 and People's Choice Award $1000 for the online exhibition winner. For more information go to the MANET website
Tell us what you'd like to learn, do or explore –Create your own workshop!
We'd love to create just the class or workshop for you! Or offer you a space to meet with others and share a book, craft, talk and more. But first we need to know what you'd love to learn or explore: please complete our super-quick survey.
45.
Bendigo Sustainability Group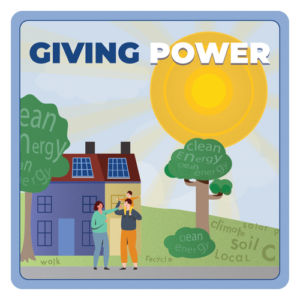 Supporting environment & community in Loddon Mallee region.  Support a low income family to put solar on their home by contributing to this community wide crowd funding campaign
By giving to this campaign, we can work towards a more sustainable & just future for all. At the same time, you can support a low income family
in the Bendigo region NOW, to face rising energy costs. For more information and enquiries: visit www.bsg.org.au/giving-power
or get in touch with Chris Corr and the Bendigo Sustainability Group team:giving-power@bsg.org.au or (03) 5443 5244
46.
Wombat Forest Care and Climate Variables 
Wombat Forest Care's March newsletter publicised this climate variables, Projections and Hazards table .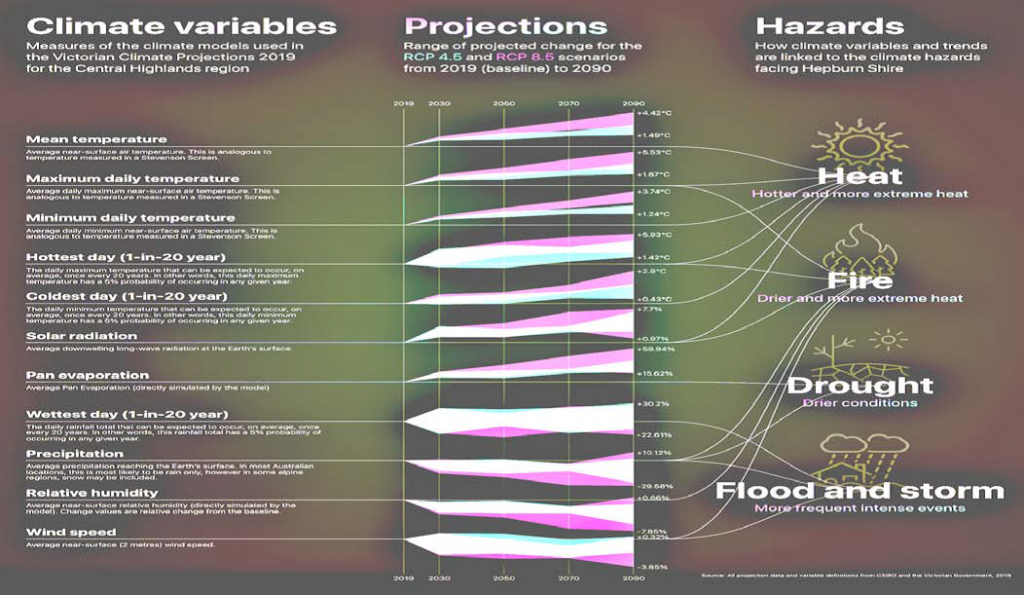 47.
Planet Local Summit

Ticket sales for the Planet Local Summit, happening in Bristol, UK and online from September 29 to October 1, 2023 are now open.
Building on Local Futures' networking and movement-building endeavors over four decades, the three-day Planet Local Summit will be our biggest, boldest and most international event yet. It will bring together leading figures from all over the world who – despite their diverse disciplines – are now converging on economic localization as the most strategic path to a healthy future.
Please consider joining us, either in Bristol, or via livestream.
Alnoor Ladha, who will be joining us at the Planet Local Summit, is an incisive activist whose work brings together political organizing, systems thinking, structural change and narrative transformation. In this new Local Futures podcast episode, Alnoor speaks with Helena Norberg-Hodge about politics and spiritualism.
George Ferguson, Helena Norberg-Hodge, Salim Dara, Mika Tsutsumi, Manish Jain, Daniel Christian Wahl, Camila Moreno, Michael Shuman, Keibo Oiwa, Ella Noah Bancroft, Alnoor Ladha, Rob Hopkins, and many more. Another person who will be joining us at the Planet Local Summit is John Perkins, author of New York Times bestseller 'Confessions of an Economic Hitman'. John Perkins once worked as an 'economic hitman', delivering World Bank 'development' packages to Global South countries for the benefit of global corporations. Now, he speaks out against the 'Death Economy' promoted by both the US and Chinese governments. He encourages us all to stand up for life. Hear a bit of John's remarkable story in this video
Along with in-depth critiques of corporate globalization and its "green" variants, the Planet Local Summit will be packed full of real-life strategies for systems change and first-hand accounts of inspiring localization initiatives from around the world. We'll be learning about on-the-ground-projects from all over the world, such as:
● Consumer co-ops in Japan and Mexico
● Local finance initiatives in the US
● Small farm networks in Zimbabwe and Romania
● Ecoversities in India
● Indigenous community-building in Australia
● Permaculture, transition towns and ecovillage networks around the world
● Local food alliances everywhere.
 48.

Degrowth Network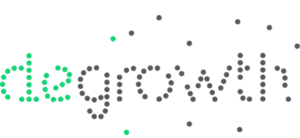 Degrowth Networks are forming. In addition to the Degrowth Network Australia, which meets monthly, Degrowth Central Victoria has started up and is meeting regularly.  Next meeting is Saturday 24 June is the afternoon (2pm)  in Maldon. Come with ideas for workshops, talks, a website and/or zines, whatever to get out group off and running.
Contact Anitra Nelson if you're interested: E: a nitra.nelson@unimelb.edu.au W: https://anitranelson.info/
49.
Democracy and the Voice
The proposed referendum on the First Nations Voice. Do you have questions about what this is or how it would work? Do you want to support or facilitate local conversations about the Voice in the lead up to the referendum? Democracy4Dinner  are keen to hear from people, whether they have a passionate commitment to promoting voice for First Nations people, or remain unsure. Get in touch with us at info@democracy4dinner.org
50.
Electoral Structure Reviews for Local Shires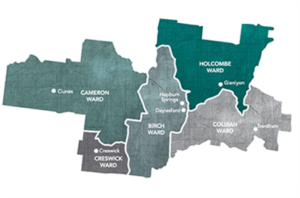 As part of changes  introduced with the Local Government Act 2020, the Victorian Electoral Commission is currently undertaking electoral reviews in Hepburn and Mt Alexander shires will determine if the Shires have an appropriate number of councillors, and whether Councillors should be elected across one large unsubdivided area, or subdivided into wards.
Watch this space. Here's links to the reviews in both shires and some of the t options being put forward.
Mount Alexander Shire Electoral Structure Review.
https://www.hepburn.vic.gov.au/Council/News/Latest-news/Electoral-structure-review ‌ ‌ ‌ ‌ ‌ ‌ ‌ ‌ ‌ ‌ ‌ ‌ ‌ ‌ ‌ ‌ ‌ ‌ ‌ ‌ ‌ ‌ ‌ ‌ ‌ ‌ ‌ ‌ ‌ ‌ ‌ ‌ ‌ ‌ ‌ ‌ ‌ ‌ ‌ ‌ ‌ ‌ ‌ ‌ ‌ ‌ ‌ ‌ ‌ ‌ ‌ ‌ ‌ ‌ ‌ ‌ ‌ ‌ ‌ ‌
51.

Recycle at Libraries
Did you know you can take your tricky-to-recycle items to your closest Hepburn Shire Customer Service hub? Some items like light globes and printer cartridges contain valuable materials that cannot be recovered and recycled through the yellow kerbside bin. Other items, like electrical appliances and batteries, contain toxic heavy metals that pollute the environment and are therefore banned from your red kerbside bin.
Take along the following items for safe recycling: Small electrical items (e-waste); Batteries (excluding car batteries); Plastic bottle lids; Mobile phones; Plastic bread tags; Spectacles (no cases); Oral care products and packaging; Light globes; Printer cartridges.
52.
My Home Network
EVERYONE HAS A RIGHT TO SAFE, AFFORDABLE, SECURE SUSTAINABLE HOUSING"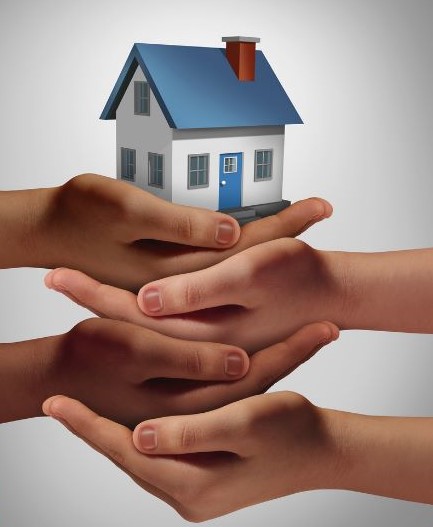 My Home Network was formed in 2019 in response to increasing community concern about the lack of affordable, safe, secure, and sustainable housing across Mount Alexander Shire, and the resulting crisis of homelessness/being unhoused.
Facilitated by the Central Victorian Primary Care Partnership (CVPCP), the Network is made up local people with lived experience of housing crisis and homelessness, along with community members with significant experience and expertise in delivering social housing programs and a diverse range of housing networks and initiatives, community organisations and local and state government bodies including Castlemaine District Community Health (CHIRP), Haven Home Safe, St Vincent De Paul, Castlemaine Community House, Mount Alexander Shire Disability Advocacy Group (MASDAG), Mount Alexander Eco Housing Group, Mount Alexander Community Land Ltd, Mount Alexander Shire Accommodation and Respite Group (MASARG) and Mount Alexander Sustainability Group (MASG). My Home Network also works closely with Mount Alexander Shire Council (MASC) and is collaborating with the Nalderun Education Aboriginal Corporation, a local Aboriginal service that supports the Aboriginal community.
My Home Network advocates for greater housing support to vulnerable people in the community, and increased and improved crisis, transition, social and affordable housing provision. The Network also explores innovative solutions with local community members to meet the long-term housing needs and reduce housing stress.
The work
My Home Network (MHN) is working with several innovative housing initiatives in our Shire, including:
Mount Alexander Sustainability Group (MASG) social housing retrofitting project
The network is supporting MASC in its Big Build (Victorian Government Social and Affordable Housing application and has the following working groups:
How to get involved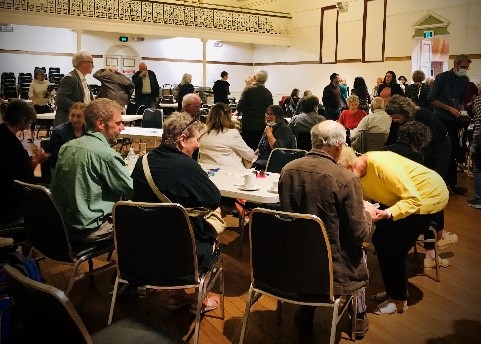 If you want to help everyone across Mount Alexander Shire to have access to affordable, safe, secure, and sustainable housing, you can:
join a My Home Network working group
sign up for the My Home Network mailing list
discuss the potential of donating or selling land to the above housing projects with a My Home Network expert
consider listing your rental property with a not-for-profit real estate and or renting out rooms
assist in community responses/supports for those in housing crisis eg meals and assistance with moving house
Contact us
53.
Castlemaine Seed Library
It's all go with the Indigenous Seed Project as we get near to completion. Information being compiled, booklets being formatted, seeds being collected. A small group of gatherers went out to collect seeds a few weeks ago, early on a beautiful morning.
Garden safe
Seed Library member Janet pointed out this initiative to me. If you have had issues with contaminated compost, or are just curious to know more about your soil you can send off samples to these people and they will test it for you for free.This is the intro on their website: "Waste and chemicals that pollute our air, soil and water can persist in the environment, and in our gardens.
Most chemicals enter the environment through sewage, waste and accidental discharge, or can be by-products from industrial activity. Historical contamination sources, like lead paint and leaded gasoline have also impacted urban soil quality. These contamination sources can affect soil quality and how well our veggies grow. They may also have human health implications from eating garden produce or working in the garden if contaminants are present at high concentrations.
GardenSafe is a soil testing program run by the Citizen Science team at Environment Protection Authority (EPA) Victoria. The one-year pilot aims to equip community with the knowledge and resources they need to understand their backyard soil quality. GardenSafe invites Victorians to send 3 garden soil samples for screening assessment. Each sample will be screened for:
Garden soil quality indicators, including soil composition, organic carbon, and soil nutrients phosphorus and potassium.
Trace elements, including lead, arsenic and chromium.
In return, you will receive a personalised report with the screening results from your garden. We'll also provide you with tools to understand your results and guidance on ways to reduce harm from pollution and waste. There is no cost to participate in GardenSafe, other than the postage to mail your soil samples to us."  Copy and paste the link to go to the website and fill in the registration form if you are interested in having your soil tested.
https://www.360dustanalysis.com/gardensafe
54.
Renewable Energy-  A Letter
Around 40 years ago, Australians began installing solar panels on their roofs, and by 2021 there were around 3 million homes with rooftop solar. For over 60 years, Australia has been a leader in solar technologies. So it's sad to see our national government so out of touch with ordinary Australians. Last Saturday's Age reports that predicted shortages "have sparked concerns about energy security". Governments of both political persuasions have declared that they will never "let the lights go out" and yet not only have they failed to plan for our inevitable renewable energy transition, but they have also trapped us into a fossil fuel future from which it seems we cannot escape. As time marches on and we do so little, we put our Planet further and further at risk from catastrophic global heating greater than 1.5 degrees C. This is the deadly increase in global temperature that is driving tropical cyclones further south, has caused flooding 5 times in 1 year in NSW and Queensland, and continues to be the cause of unstoppable bushfires that threaten not only us but also the lives of billions of innocent wildlife creatures and their habitat.
Trevor Scott Central Vic Climate Action Castlemaine
55.
Studio Space in Barkers Creek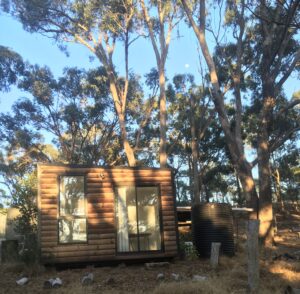 Small work space / studiocomfortable, heatedin beautiful rural settingin Barkers Creek(10 min drive from Castlemaine)           
availablein exchange for 2.5 hrs/wklandcare/vegetable gardening help.
Enquiries  Helen- 0431 427 036 
56.
Hepburn Distillery  Whiskey workshop

From barley to barrel – this is a unique opportunity to create your own whiskey from scratch. This workshop is a hands-on experience in which you will learn all the steps and processes involved in the production of whiskey.
From fermenting the malted barley all the way through to the final clean spirit – you will discover the essential elements that give whiskey its flavour, mouthfeel and smoothness.
Your full-day workshop will include lunch and a whiskey tasting. All participants will be invited to a free barrel sampling after 12 months and after 2 years maturing – you will receive your complimentary bottle of whiskey and 15% discount on all whiskey purchases.
Please note that this workshop includes physical activity and is only available to people who are 18+. Numbers are limited to 10 participants per workshop to ensure each person can be actively involved in the process.
https://hepburndistillery.com/
57.
MASG – Shining an Environmental Light
There are many individuals in our community doing little known work, out of the limelight, that are helping our community to transition to net zero emissions by 2030. We have decided to showcase one of them on a regular basis. Hope you enjoy this segment.
Terry White
One word could describe Terry, inspirational. His working life covered a broad range of fields including teaching; a highly successful salinity program; community liaison; community development; and environmental action projects and a stint at landscaping and small home building. Arriving in Castlemaine 4 years ago with his wife Fay, after 40 odd years in Maryborough, they now live in Chewton. Terry and Fay designed and built their house which includes a music studio for Fay who is a highly regarded singer and songwriter. It is constructed from mud and straw and includes leadlight windows and earthen floors. The house features blue external walls shaded by grapevines and kiwi fruit and insulated with rice husks. He says his early work in permaculture strongly influenced the development of this home. He also has an electric vehicle parked in his carport.
Now retired he has climate change on his mind and is passionately helping to be a part of MASG's vision of net zero by 2030. He is a very positive advocate of how, when the community works together, amazing things happen. The community projects he is involved with are particularly to do with housing, building and energy supply. Most specifically:
Znet Retrofiting of 10 rental properties in partnership with Common Equity Housing Limited, the Sustainable Australia Fund and the Lord Mayors Charitable Foundation. This involves making these rentals more energy efficient through the installation of insulation, solar panels and replacing gas appliances with efficient electric systems.
Working with Mount Alexander NetZero Working Group to encourage local businesses to make the shift to 100% renewable energy. The working group is auspiced by MASG and has a website that showcases businesses that are doing great work. The group is particularly excited about a video they have produced showing the outstanding solar installations at THE MILL
Terry would love to see the hospital and all 14 schools in our region develop business plans that involve renewable energy and battery technology. He has a vision to electrify all schools including electric buses.
If you see him riding around town on his bicycle to one of his meetings, be sure to give him a wave
58.
Renewable Newstead Update
Building the solar farm is underway. The fence around the site on Captain's Gully Road has been completed by local contractors and construction materials have been ordered. These materials will begin arriving on site in mid-April and it is expected that the farm will be generating 100% renewable, local electricity by the end of August. This is a project to generate local energy that's renewable and competitively priced. It will be available for everyone in our community to sign up for but completely optional. You can choose to buy from the Newstead solar farm or not
The Newstead solar farm is being built by Flow Power, who will also sell the electricity generated from the farm. Flow Power is known as a 'gentailer' meaning they both generate and retail electricity.
The solar farm is expected to generate most electricity in the middle of the day, when the sun is shining the brightest. This means that, like rooftop solar, it will be cheaper to use electricity linked to the Newstead solar farm in the middle of the day. A trial is currently underway with ten local residents to determine just how much of a difference this will make
59.
Hepburn Community Radio
Listen in to Hepburn Community Radio to hear local stories, music and events.
https://www.hepburnradio.net.au/
Mark Dickerson hosts a eMusic program at 5pm on Thursdays-   a show called 'Us Against The World', which is lots of random songs. And then at 5pm on Fridays his show is called 'Spirit Desire' and it's exclusively tracks from the 80s. My first ten episodes are a year-by-year exploration of the decade. Tomorrow n
In Daylesford and surrounds you can tune your radio to 88.0 FM. If further away or non-radio, you can follow the 'Listen Live' links at http://www.hepburnradio.net.au or https://streema.com/radios/Hepburn_Community_Radio_HCR
The first two episodes of Spirit Desire are on SoundCloud at
https://soundcloud.com/hepburn-community-radio/spirit-desire-episode-1-1980-3db
and
https://soundcloud.com/hepburn-community-radio/spirit-desire-6-january-2023-1981.
Hepburn Community Radio is 100% run by volunteers who love what they do. Listen in, or maybe join us if you've always wanted to grace the
airwaves too!
60.
Food for Thought
60. 1 Underground Lovers – Encounters with fungi by Alison Pouliot
Once overlooked, fungi are the exhilarating new poster organisms reconfiguring our understanding of the natural world and capturing the public imagination
Alison's new book Underground Lovers presents compelling questions and insights about fungi but is also an intimate celebration of their astonishing beauty and complexity. It melds science and personal reflection to explore overlooked themes, among them – fungi and fire, fungi and climate change, fungi and aesthetics, fungi in ecosystem restoration, and fungi and indigenous wisdom.
The book explores fungi through firsthand stories – from the Australian desert to Iceland's glaciers to America's Cascade Mountains – where we encounter glowing ghost fungi and the enigma of the lobster mushroom. Discover how fungi hold forests together, and why humans are deeply entwined with these unruly renegades of the sub-terrain.
60.3 Bayo Akolomafe essay –https://emergencemagazine.org/essay/when-you-meet-the-monster
60.4 https://emergencemagazine.org/ 
60.5 60.5 The Fallout Voices from Ukraine
60,6 https://www.postcarbon.org/    February 2023 newsletter
A REALISTIC 'ENERGY TRANSITION' IS TO GET BETTER AT USING LESS OF IT
by Richard Heinberg
My aim is not to discourage people working toward an energy transition, but to insist that we develop a realistic plan for energy descent, rather than insisting on foolish dreams of eternal consumer abundance by means other than fossil fuels. Currently, politically rooted insistence on continued economic growth is discouraging truth-telling and serious planning for how to live well with less.
https://www.abc.net.au/everyday/save-money-by-borrowing-rather-than-buying/102061942
Winter is a kind of pregnant emptiness. Spring emerges out of that—it flourishes. And life flourishes in summer and then dies back into that emptiness of winter. And you realize, oh, my thoughts are doing the same thing that the ten thousand things do—they're part of the same tissue.... And so that's another radical reweaving of consciousness and wildness—what I mean by "wild mind." Emergence magazine David Hinton – https://emergencemagazine.org/interview/an-ethics-of-wild-mind/
Is renewable energy our savior?
We clearly need to reduce the global economy's dependence on fossil fuels. Minimizing the senseless transport of goods across the world should be a top priority. But most of the mainstream Green movement has embraced a corporate-friendly vision of a "renewable transition" in which the current global economy is powered with "clean" energy rather than fossil fuels. Even if such a transition were possible, it would do nothing to put a halt to globalization, insane trade, and the destruction of biological and cultural diversity. Nor would it prevent the further concentration of economic power within an ever-smaller handful of multinationals."Clean" energy technologies also rely on rare-earth minerals with highly polluting and socially unjust mining activities and fraught supply-chains. It has been estimated that meeting just half of the current global economy's demand for energy through wind power would require over 4 billion tons of steel and concrete – the material equivalent of 16,000 Hoover Dams! 
As societies, we must accept the need to systemically reduce overall energy consumption – namely, by eliminating redundant trade, halting runaway urbanization, and curtailing energy-intensive global industries. Only within such a framework might we have a meaningful conversation about how to meet our real energy needs in a just way.
But even now, we can strongly favor small-scale, community-owned renewable energy models over industrial-scale centralized projects. Check out this inspiring documentary to see how communities across Europe are implementing community-controlled energy models:
Big corporations are now co-opting the 'renewable' energy agenda all over the world. How can we turn the tide and bring energy production home? 'We the Power' tells the story of the citizen-led community-energy movement in Europe and the visionaries lighting the way.
60.7 New book  The Path to a Sustainable Civilisation: Technological, Socioeconomic and Political Change' by Mark Diesendorf and Rod Taylor
The Path to a Sustainable Civilisation: Technological Socioeconomic and Political Change proposes radical solutions to the sustainability crises that are additional to technological changes. It argues that we must weaken the driving forces of environmental destruction and social injustice, namely the capture of the nation-state by vested interests and the dominant economic system which is based on exploiting the environment and the vast majority of the world's people. It argues for planned degrowth to a steady-state economy.
Ebook – available now
Softcover – available June
To receive an "early order discount", order via Springer Link and enter this discount code:  LmEJvD59DAT7N3
To find out more about the authors and their other publications visit the website:- sustainablecivilisation.com
60.8 Rosemary Wanganeen podcast- Healing the soul of Australia
https://www.jonofishernow.com/podcast/rosemary-wanganeen-healing-the-soul-of-australia